Delta Effex Rainbow Pack Delta 8 Gummies $16.19 (USA)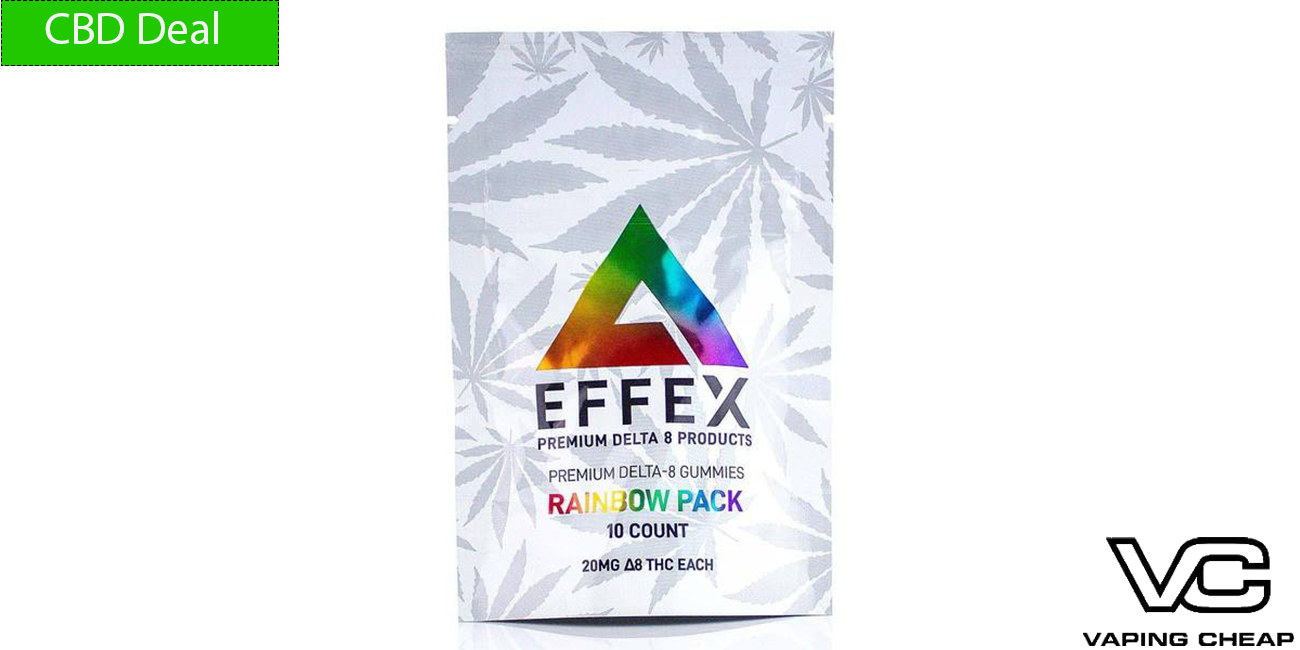 Here's a great sale on the Delta Effex Rainbow Delta-8 Gummies. Buy a pack for as cheap as only $16.19 using discount code "VC10"! Free shipping applies to orders over $100.
The Delta Effex Rainbow Delta-8 Gummy edibles come in a pack of 10 total. Additionally, each edible gummy has a total of 20 mg of delta-8 THC, providing you with a total of 200 mg in each pack. What's great about these D8 gummies is the amazing quality. They consist of all natural hemp oil, guaranteeing you the best quality and effectiveness of delta-8.
Another great perk with the D8 THC gummies by Delta Effex is that with this rainbow pack, you'll get an assortment of 5 different flavors. If you're new to these types of products, the recommended amount of gummies is to take one-half (1/2) to begin. The reasoning as to why is to establish individual tolerance. You can certainly increase the dose in increments to reach the desired effect.
At this discounted price, these won't last long, that's for sure! If you haven't tried them yet and wanting to see our thoughts, check our full review.
Delta Effex Rainbow Delta-8 THC Gummies Details:
10 Gummies Per Pack
20MG Delta 8 (D-8) Per Gummies (200 mg Total)
All Natural Hemp Oil
Assortment of 5 different flavors
Recommended amount of gummies is 1/2