VapeCraft E-Juice Sale! 3x120ml $35!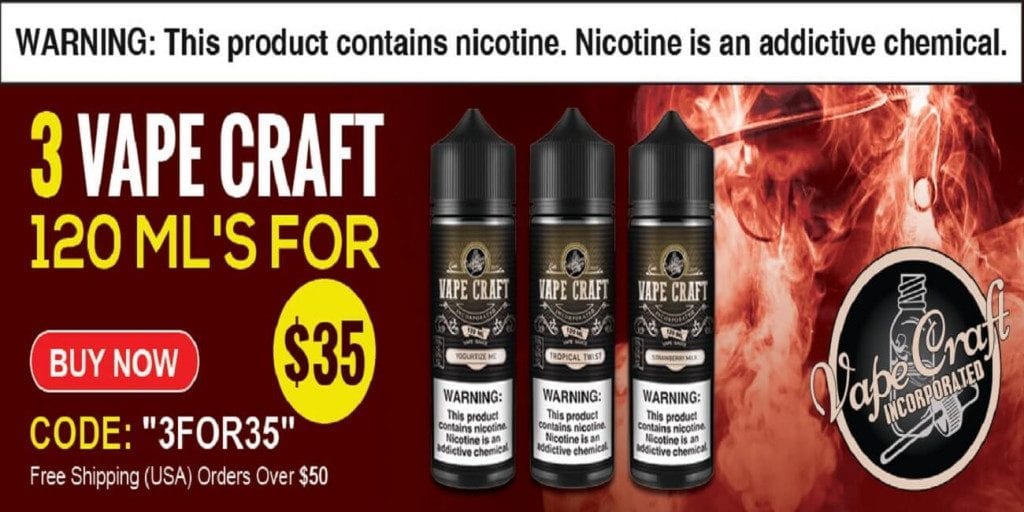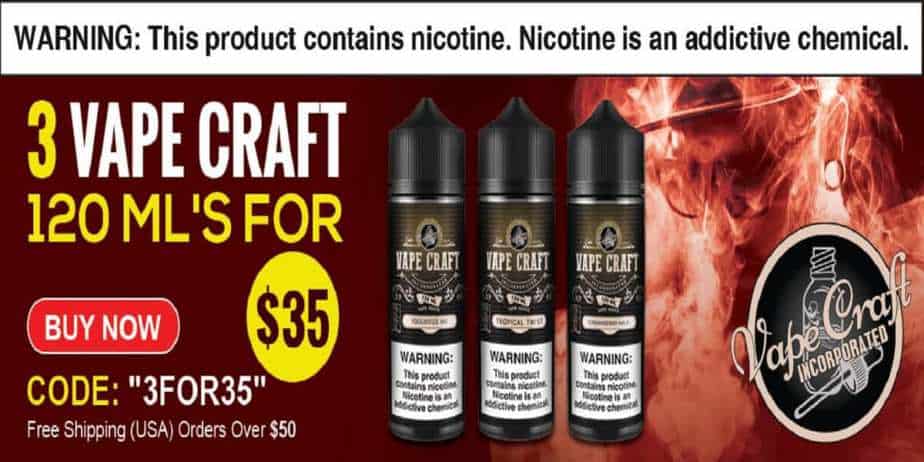 For a limited time only, Vape Craft is having an E-Juice Sale right here where you can get 3 x 120ml bottles for only $35 using coupon code "3FOR35"! Free shipping applies to US orders over $50.
During the Vape Craft E-Juice Sale, you can get three VapeCraft 120ml bottles of e-juice for only $35 using the coupon code provided. In addition, this sale includes 25 different flavors and each flavor comes in a 120ml Chubby Gorilla Bottle. They offer nicotine strengths up to 12mg and each flavor has a high VG blend (70VG/30PG). Lastly, the Vape Craft 3 x 120ml Bundle is included in this sale, the coupon code brings it down to $35.
All in all, this is an excellent deal for the Vape Craft E-Juice Line! If you are looking to pick up some of your favorites from their line or want to try new 3 new premium e-juice flavors for cheap, then this is a deal you cannot miss! Be sure to check this deal out at Vape Craft Inc for only $35!
E-Juice Sale Details:
3 x 120ml bottles of e-juice for only $35 using coupon code "3FOR35"
Free shipping applies to US orders over $50
The 3 x 120ml Bundle Is Included in this sale
Nicotine Strengths Available: 0mg, 3mg, 6mg and 12mg
25 different e-juice flavors available
High VG blends
Chubby Gorilla Bottles