Breazy Sale! 40% Off Select Brands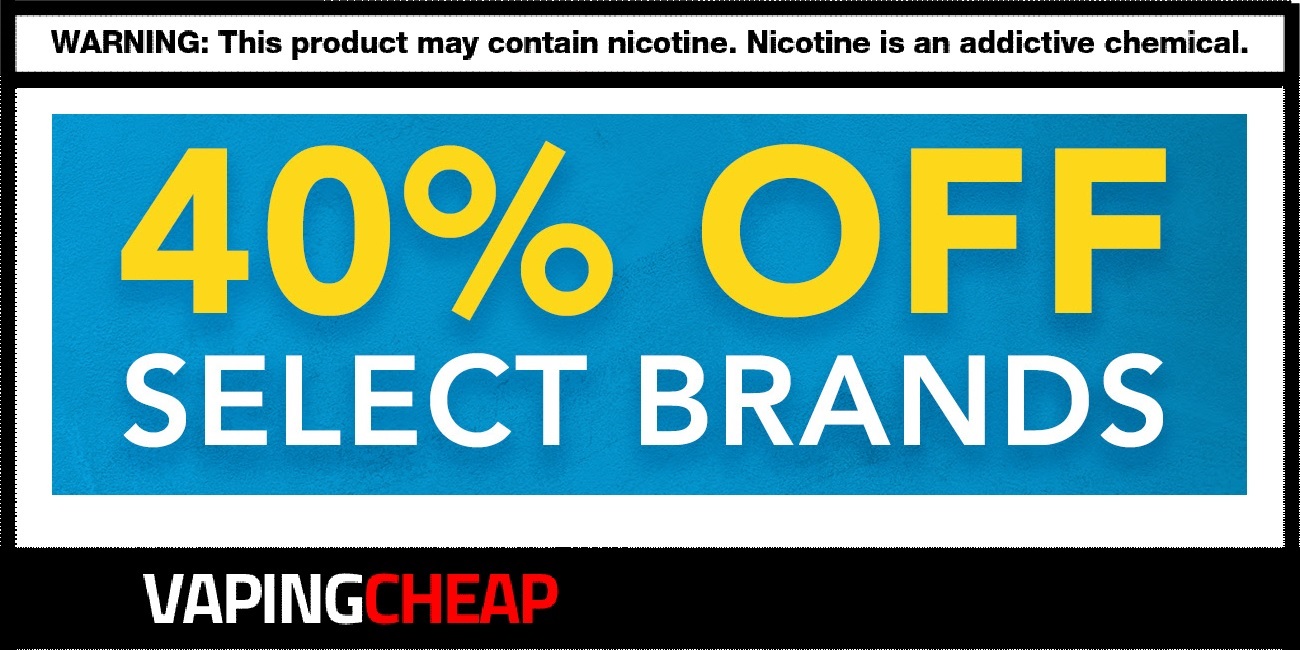 If you're looking to save big on premium e-liquids, then we've got you covered. Save 40% off select brands over at Breazy when using the code "SELECT40". Free shipping is included when spending over $60.
During this Breazy vape sale, they're discounting 40% off a bunch of different premium e-liquid brands. Some you'll find included in this sale are Solace Vapor, Cloud Nurdz, Nitro's Cold Brew, FJ's E-Liquid and more. Additionally, there's various bottles sizes and nicotine strength options, including salts! When it comes to flavors, there's plenty to shop from too including dessert, fruit, bakery and more.
If you're looking for a great vape deal to stock up on some premium vape juices at cheaper prices, then definitely take a look at this one. This sale is set to end in just a few days though, so keep that in mind while you're shopping.
Breazy Store Sale Details:
Take 40% off select vape juice bramnds
Free shipping over $60 on USA orders
Great selection of flavors
Includes both salts & freebase options
Limited Time Sale