Breazy Super Sale! Up to 80% off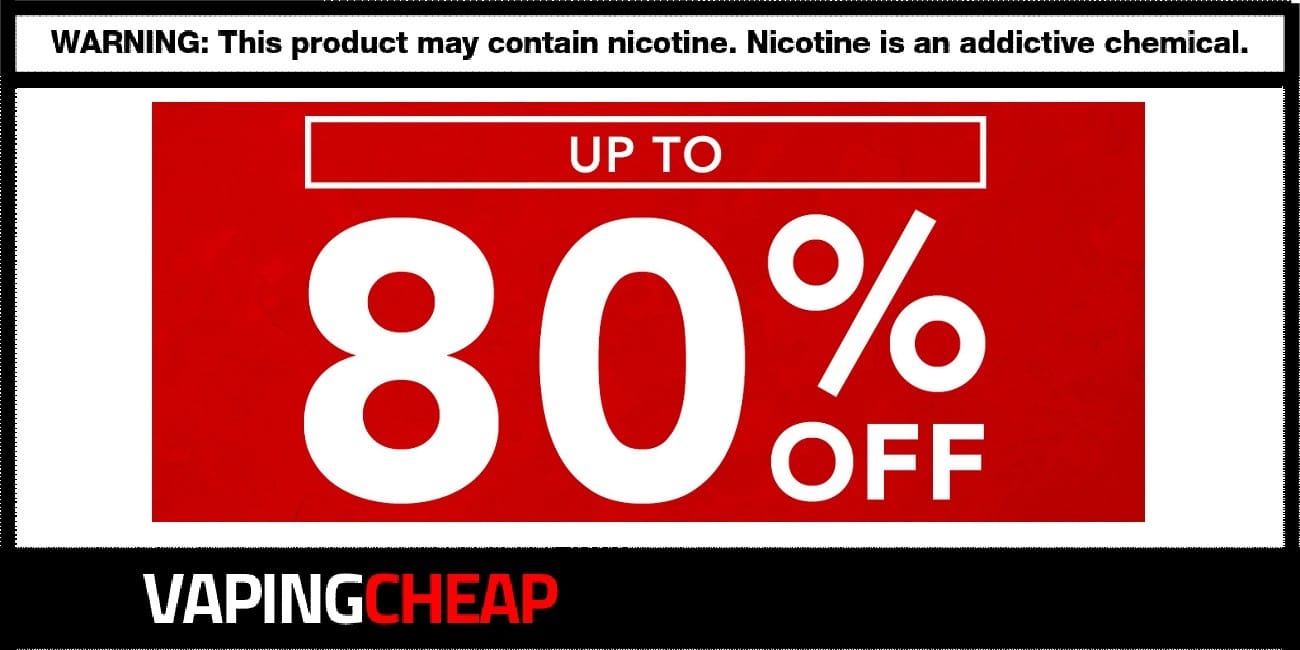 Here's another amazing sale over at Breazy you won't want to miss out on! During their Super Sale, you'll be able to save up to 80% off select vape gear and premium e-liquids. On top of that, take an additional 10% off using our code "vapingcheap10". Free shipping is included when spending over $100.
During this Breazy vape sale, you'll be getting huge discounts on many vaping products. They're heavily discounting products like premium e-liquids, replacement coil head packs, pod systems, disposables, and much more. The prices you'll find are incredible, with some starting as low as just $2.45! With a huge super sale like these, you'll find plenty of premium brands on sale too, including Jam Monster, Voopoo, Suorin, Big Bottle Co., Smok, Sol Vapor Disposables, Solace Vapor and much more.
If you're looking for a great vape deal to get huge discounts on different vape products, then look no further! This sale is valid for a limited time only though, so keep that in mind while you're shopping.
Promo Code: vapingcheap10
Breazy Store Sale Details:
Vape Super Sale
Save up to 80% off + extra 10% discount
Free shipping over $100 on USA orders
Prices as low as $2.45
Huge selection of popular & premium brands
Limited Time Sale