Breazy Sale! 30% Off All Vape Juices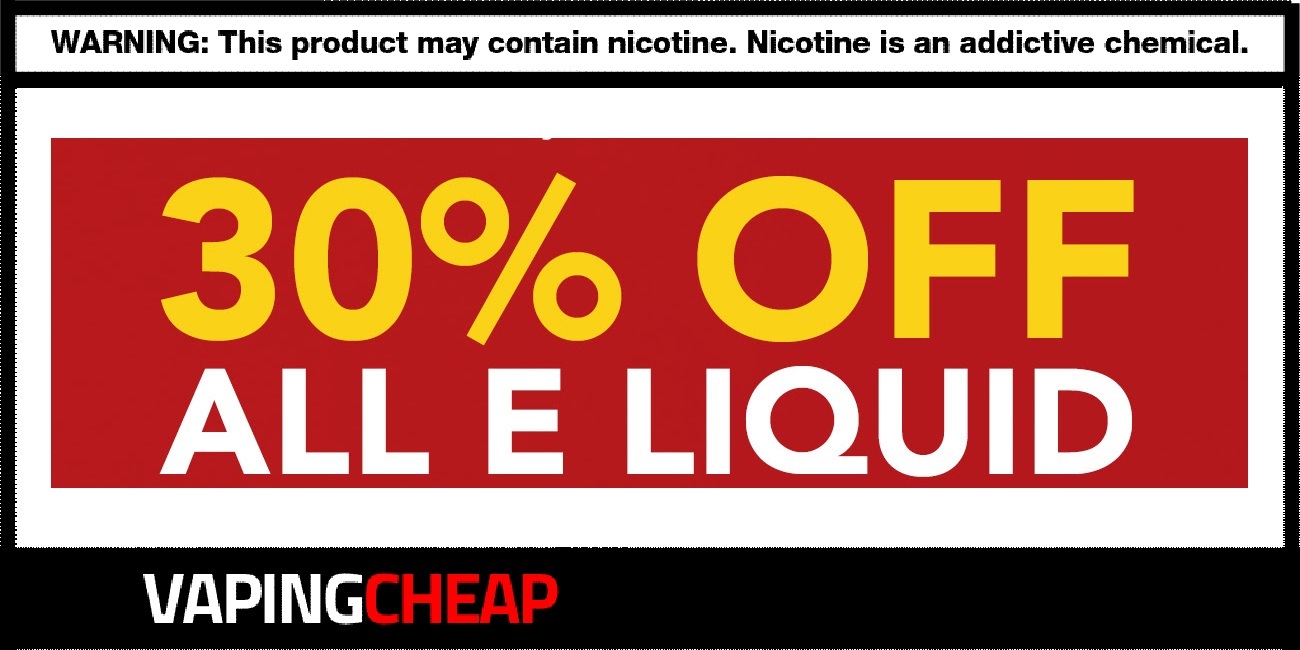 Here's another amazing sale at Breazy right before the holiday! Save 30% off all vape juices site-wide using the code "ALL30". Free shipping is included when spending over $100. This sale ends tonight!
During this Breazy vape sale, you'll get huge discounts on a massive selection of e-juices. You'll find tons of different premium brands on sale such as Primitive Vapor Co., Suicide Bunny, By The Pound, Keep It 100, Dinner Lady, Country Clouds, Sad Boy and tons more. With the amount of brands to shop from, there are a bunch of different flavors, bottle sizes and nicotine strengths. Bottle sizes range from smaller 30ml to larger 120mls if you're looking to stock up, and nicotine strengths up to 12mg freebase or 50mg salt.
If you're looking for a great vape deal to save big on your favorite premium flavors, then definitely check out this sale at Breazy. However, it does end tonight, so keep that in mind!
Breazy Store Sale Details:
Vape Juice Sale
Save 30% off all e-liquids site-wide
Free shipping over $100 on USA orders (to select states)
Massive selection of premium brands and flavors
Sale includes both freebase and salt nics
Various bottle sizes in stock (30ml, 60ml, 100ml, 120ml)
Nicotine Strengths

Up to 12mg freebase
Up to 50mg salts

Limited Time Sale