EJuice Connect Black Friday Sale! Extra 20% Off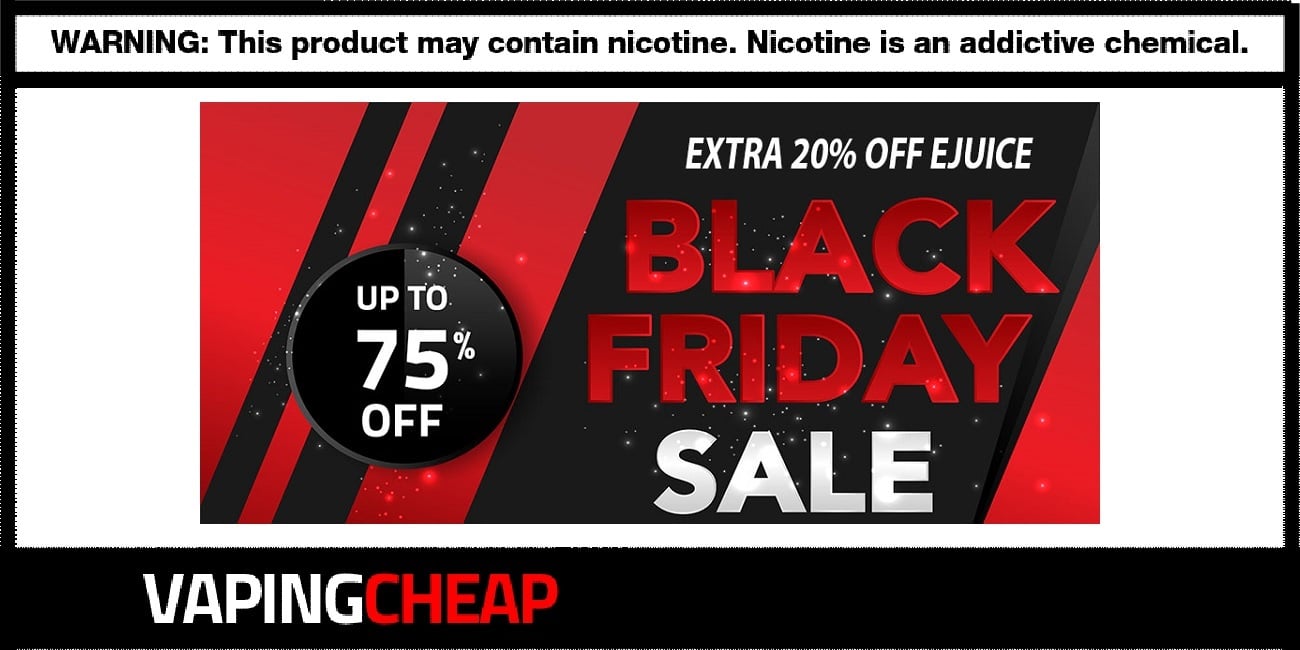 EJuice Connect has kicked off their Black Friday Sale, offering even bigger discounts on their Wholesale Pricing! Take an additional 20% off all e-liquids with the code "BF20", or take 15% off your entire order (including hardware) using code "BF15".
During this EJuice Connect Sale, you'll be getting huge discounts on everything they've got to offer. This includes a huge selection of premium vape juices and tons of different vape hardware. Remember, one discount includes saving on all products across the store, so you can save on all of your vaping needs! If you haven't shopped here yet, then we definitely recommend checking them out. Prices are amazing without any additional discounts, but with the extra savings, you can stock up at incredibly cheap prices.
If you're looking for a sale to stock up on e-juice plus save on some new vape gear, then this is a vape deal you definitely don't want to miss out on. Stock usually go quick with sales like this, so don't miss out!
EJuice Connect Holiday Sale Details:
Wholesale Pricing to the Public
Black Friday Sale
Take 20% off all e-juice or 15% off entire order
Huge selection of premium e-liquids & vape gear
Tons of brands to shop from
Limited Time Sale