Keep It 100 Tropical Blast 100ml $8.49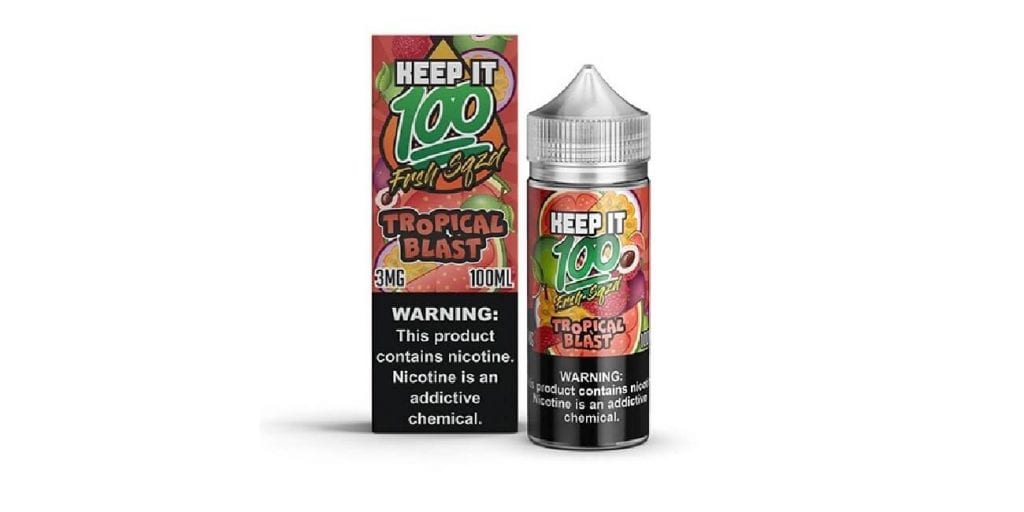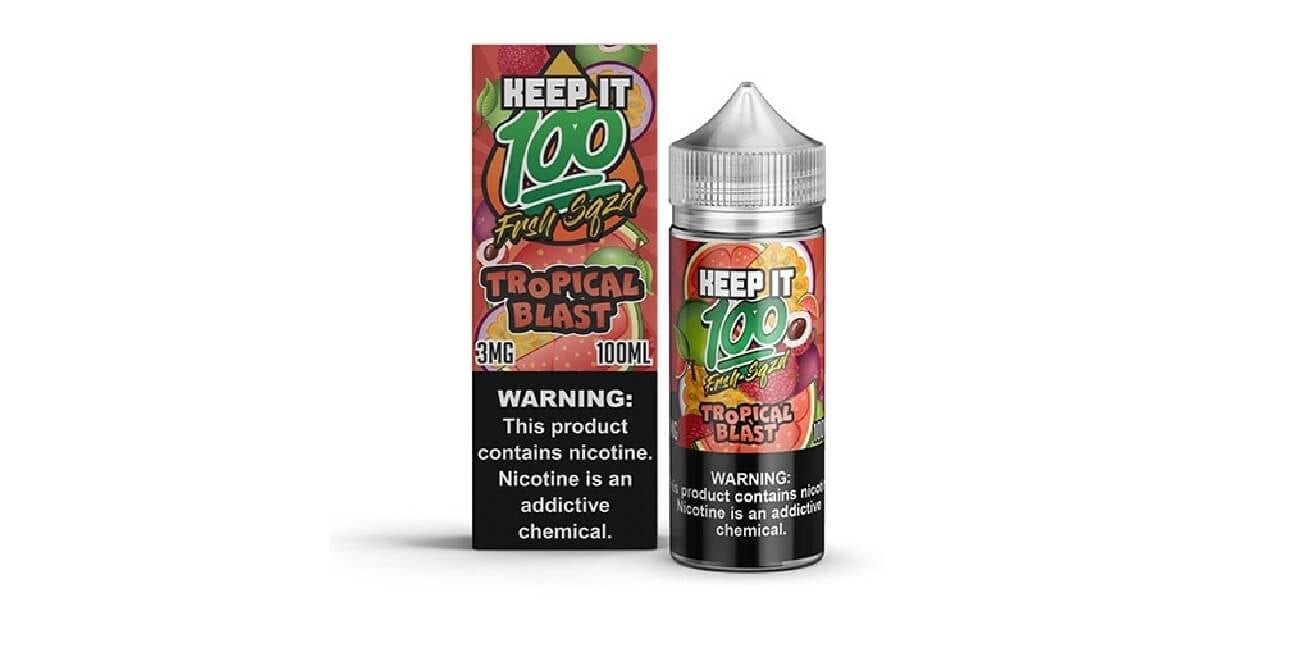 The new Keep It 100 Tropical Blast 100ml is now in stock and on sale for only $8.49 using code "SAS15"!
Keep It 100's newest flavor comes in a large chubby gorilla bottle and is currently available in 3mg nicotine strength only. In addition, this vape juice has a high VG blend, so it'll vape great in many atomizers such as sub ohm tanks, RDAs, RTAs and more. Not to mention, you'll get plenty of flavor and clouds!
Here's the flavor description of this e-liquid: "a tantalizing blend of guava, mango, and passion fruit combined to create a bevy of tropical fruit flavors that will take your tastebuds to paradise every time you vape".
If you're a fan of Keep It 100 e-liquids or simply looking for a new fruit flavored vape juice for the summer time, then this is a e-juice deal definitely worth checking out! Act quickly though, with a price like this, they'll go quick!
Keep It 100 Tropical Blast Details:
100ml Bottle Size
Comes In Chubby Gorilla Bottle
High VG Blend
Nicotine Strength Available: 3mg
Flavor Description: blend of guava, mango and passion fruit