Coilology Thread Cotton $2.67 + FS!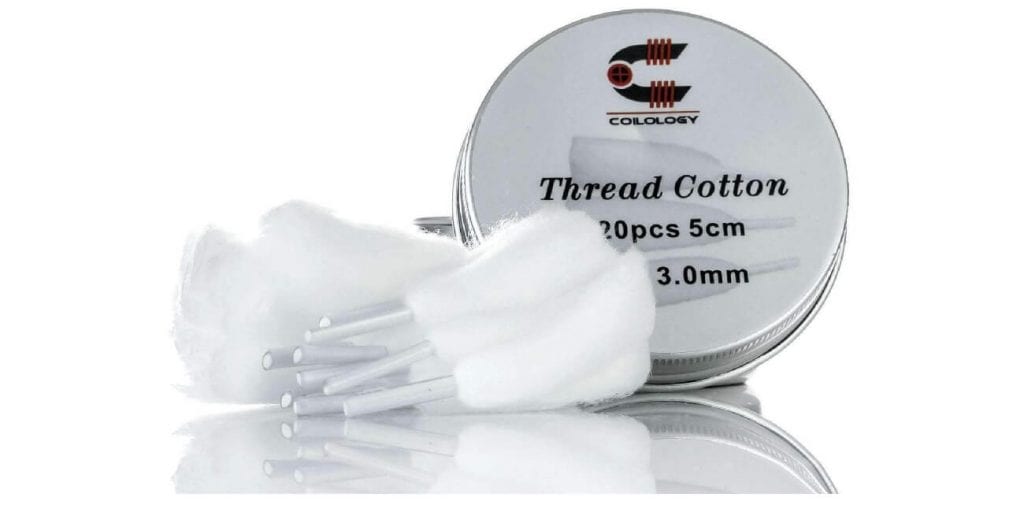 Coilology Thread Cotton is now on sale for only $2.67 plus free worldwide shipping! It's also available at a US Shipper for $4.50 when applying code "VC10" with free shipping on US orders over $50.
The Coilology Thread Cotton comes in a pack of twenty (20), and it comes enclosed in a small tin. This makes it perfect for when on the go or traveling, and easy to store away when not in use. Like many of the best cotton for vaping, these are pre-cut agleted cotton strips, so it's very easy to thread this cotton into your favorite atomizer such as an RTA. Coilology's Thread Cotton is 100% organic cotton, and each strip is 50mm in length.
These pre-cut cotton pieces are made to fit 3mm in diameter coils, but you can always strip some in order to fit smaller diameter coils such as 2.5mm. Lastly, each cotton piece does have great absorption capability, so they'll wick great!
If you're looking for some new cotton to try for your atomizers, then this is a deal you simply cannot miss out on! For the price, it's well worth a try.
Discount Code: VC10 (USA)
Coilology Thread Cotton Features:
Pack of 20 Pieces
Enclosed In Container
100% Organic Cotton
Pre-Cut Angleted Cotton Strips
Made For 3mm Inner Diameter Coils
Length: 50mm
Good Absorption Capability