Augvape X Mass Mods S2 Mosfet Squonk Mod $10.79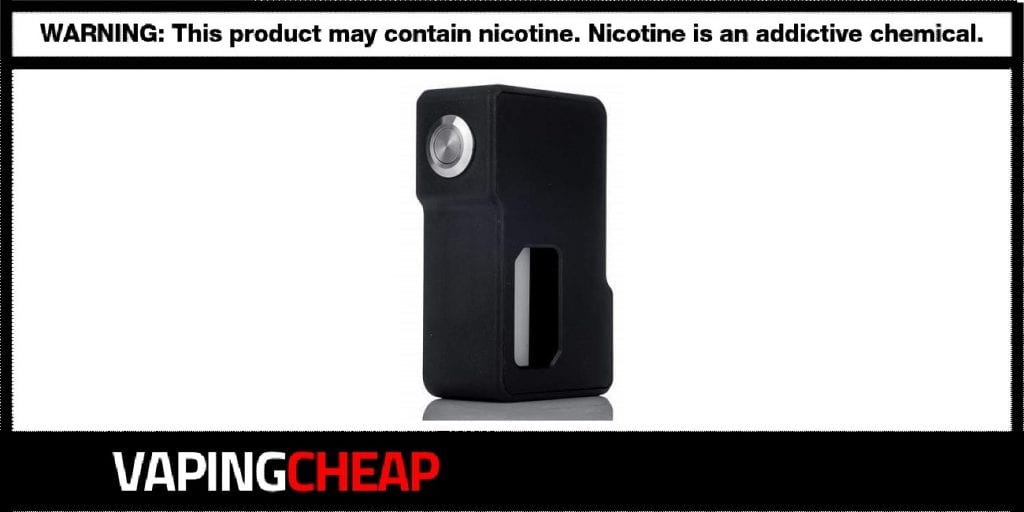 The new Augvape and Mass Mods S2 Mosfet Squonk Mod is now in stock and on sale for only $10.79 with our coupon "vapingcheap10". Free worldwide shipping is included when spending over $50. The only color currently available is Black. Limited quantities remain, so get yours while it's in stock!
This new device by Mass Mods in collaboration with Augvape requires a single high drain 18650 battery. The wattage output is determined by the state of the battery alongside the resistance of the attached atomizer. With that being said, we do recommend the knowledge of ohms law and battery safety. In addition, the minimum firing resistance of the Mass Mods S2 squonker is 0.2 ohm. A great feature to the mosfet is that it has water resistant coating, which helps protect it from any accidental misfires.
Another great feature of this squonk mod is its external finish which is smooth and ergonomic. This ensures that it fits comfortably in your hands. It also features a large firing button located on the side of the device. Included, you do receive an 8.5ml soft silicone squonk bottle, so it's very easy to squonk with. Lastly, it has a magnetic battery door cover and can accommodate atomizers up to 25mm in diameter.
The S2 Squonk Mod by Augvape and Mass Mods definitely looks as one of the best squonk mods to be released so far this year. At the price, it's hard to beat as it gives you the look of a high end, but at a fraction of the cost. If you're a fan of unregulate devices and looking for a new squonker, then you won't wanna miss out on this one!
Mass Mods S2 Squonk Mod Features:
Requires Single High Drain 18650 Battery (Not Included)
Mosfet Regulated
Minimum Firing Resistance: 0.2 ohm
Includes 8.5ml Silicone Squonk Bottle
Accommodates Atomizers up to 25mm in diameter
Magnetic Door Cover
Large Firing Button
Color Available: Black
More Great Vape Deals...
---
Ehpro Raptor Tank $16.69
The Ehpro Raptor Tank is now available! Get yours for a limited time only from only $16.69. It's also available[...]