Aivape Ohana RDA $13.99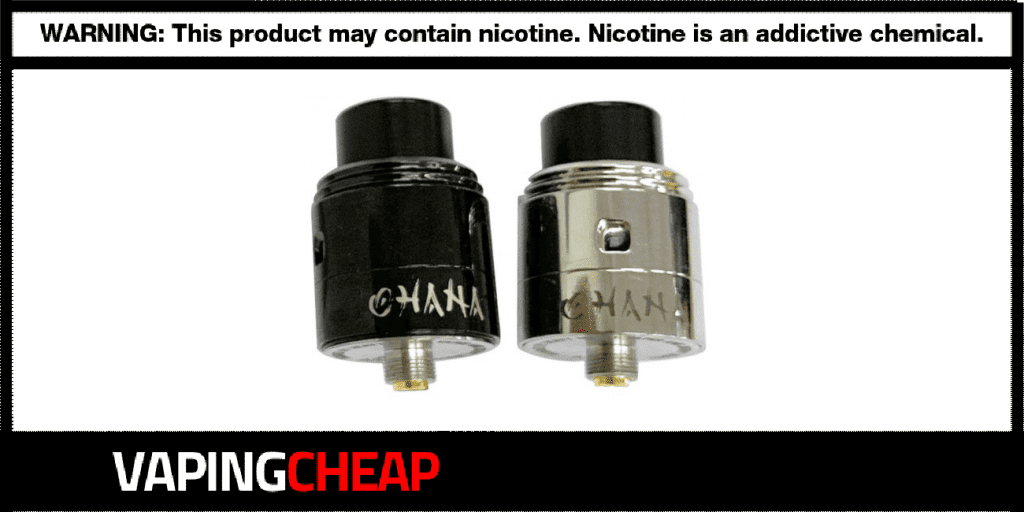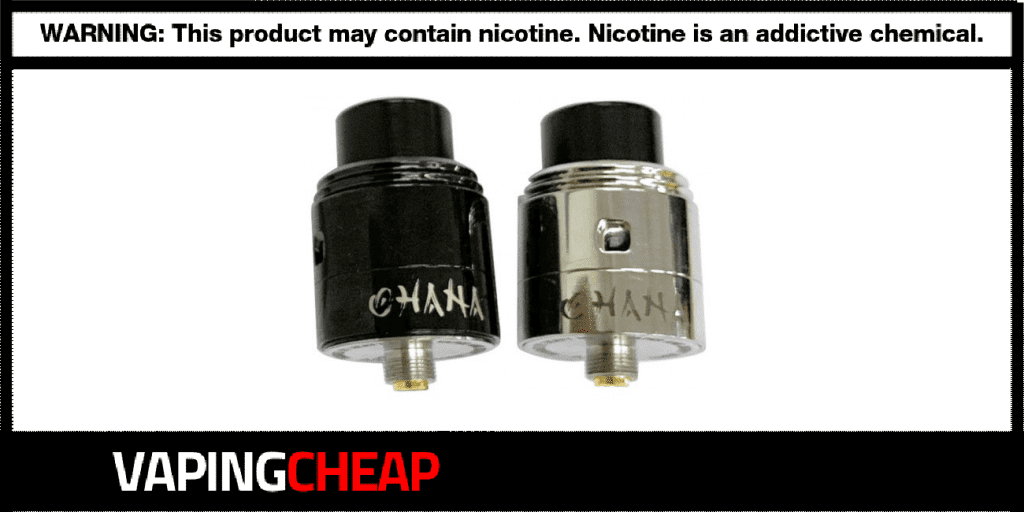 Here are cheap deals and discounts for the Aivape Ohana RDA in collaboration with Heavy Metal Vaper and Johnny Dripps. Get it from only $13.99 using discount code "3Fvapenewsletter" Free shipping applies to orders over $15. To get this price, simply log into your account. There's currently only two color options you can choose from which are Stainless Steel and Black.
The Aivape, Heavy Metal Vaper and Johnny Dripps Ohana RDA sports a base diameter of 24mm, but depending on which is installed, it can increase to an overall diameter of 25mm. With the SS cap installed, it's 24mm, and with the included PC clear top cap, it's 25mm. Either way, it'll look amazing on most newer tube mods and box mods. At the top, you'll get a wide bore delrin drip tip, which is not only heat resistant, but perfect for chasing clouds. It is 810 in size, so you can use other custom 810 drip tips if desired.
A great feature to this RDA is definitely the airflow system as it is quite unique. Airflow travels in from the side of the atomizer, and travels underneath your build, ensuring excellent flavor. You'll get a smooth draw too, thanks to the honeycomb airflow slots under your coil build. It is adjustable too, so you can fine tune it to your liking.
Another awesome feature to the Aivape Ohana RDA is the build deck. It's a postless style design, which we've seen a lot before, but works really well. Not to mention, with this style of building deck, you can install both single and dual coil build. Lastly, a BF 510 pin is included if you wanted to use the Ohana RDA on your squonk mods.
If you're in the market for a new RDA that has a couple of innovative features, then you won't go wrong with the Aivape, Johnny Dripps and Heavy Metal Vaper Ohana RDA. Best of all, it's priced affordably, so you won't be breaking the bank.
Discount Code: 3Fvapenewsletter
Aivape Ohana RDA 25mm Features:
Collaboration Between Aivape, Heavy Metal Vaper & Johnny Dripps
Stainless Steel Construction
24mm Diameter with SS Cap
25mm Diameter with PC Clear Cap
Postless Build Deck

Supports Single & Dual Coil Builds

Innovative Airflow System

Side to Bottom Airflow Design
Fully Adjustable
Honeycomb Airflow Holes

Domed & Smaller Evaporation Chamber
Delrin Wide Bore 810 Drip Tip
Standard 510 Threading
What's Included
​

​

Aivape Ohana BF RDA 25mm

Replacement Screws

Allen Keys (2)

PC Clear Top Cap

Squonk 510 Pin
Set of O-Rings
Pre-Made Coils
Coil Measurement Tool
Check Out The Aivape Ohana RDA Review