Steam Crave Aromamizer Classic MTL RTA $19.12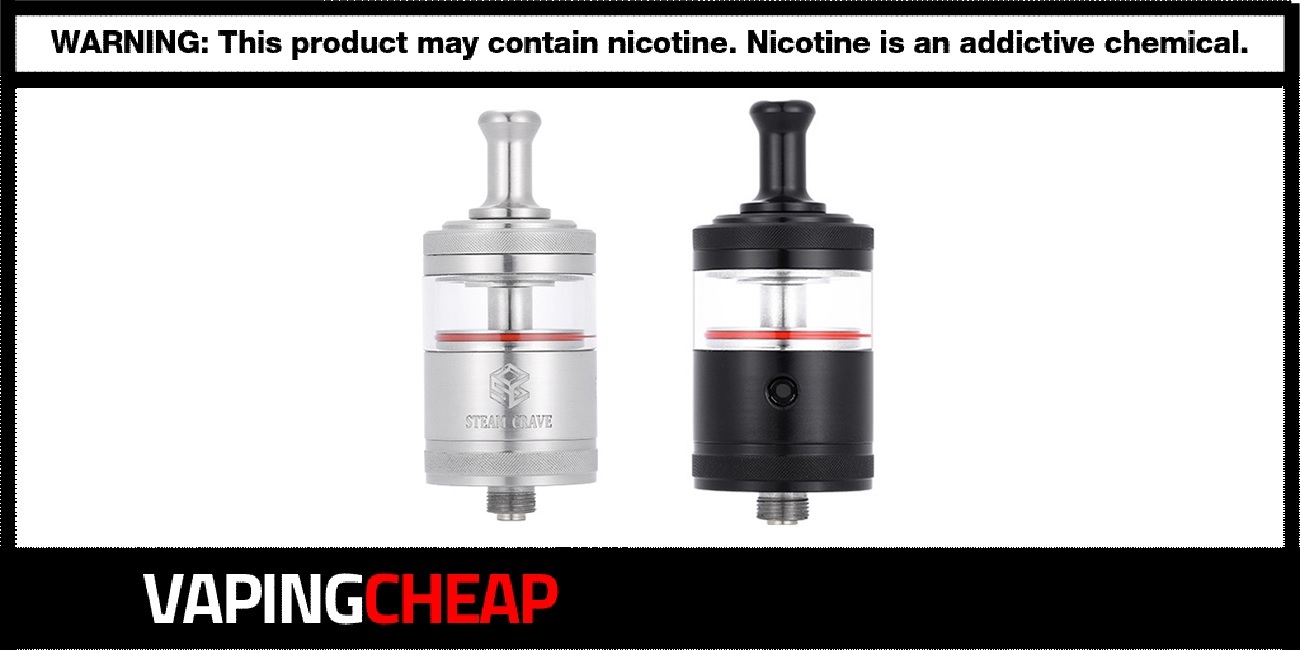 Here are cheap deals, discounts and sales for the Steam Crave Aromamizer Classic MTL RTA. Get this tank atomizer for only $19.12 after using the code "EZ5". You can pick from two different colors which are stainless steel and black.
Steam Crave is back with an RTA catered to mouth to lung vaping, the Aromamizer Classic. This atomizer is made from stainless steel material and has a diameter of 23mm, making it a good match with their Mini Robot Mod. Additionally, it holds a maximum e-juice capacity of 3.5ml, which is plenty for this vaping style.
When it comes to filling this tank, it couldn't be simpler with the top fill design. The Steam Crave Aromamizer Classic RTA also features a unique single coil build deck.With its design, building and installing coils is incredibly easy. Lastly, similar to other RTAs on the market, this one has a side airflow system that's adjustable with different airflow pins.
If you enjoy mouth to lung, then definitely check out the Aromamizer Classic RTA by Steam Crave. This addition is easy to use and perfect for those who enjoy higher nicotine strengths or salts.
Steam Crave Aromamizer Classic 23mm MTL RTA Features:
Stainless steel construction
Overall diameter: 23mm
Maximum e-juice capacity: 3.5ml
Top fill design
Single coil build deck
Side airflow system

Adjustable by airflow pins (0.8mm, 1.0mm, 1.5mm, 2.0mm, and a blind air pin)

510 connection pin
What's Included:
Steam Crave Aromamizer Classic MTL RTA
Accessory Bag
Airflow Pins
Spare Tank
Extra Drip Tip
User Manual
Plus More!
Be sure to check out the Steam Crave Aromamizer Classic MTL RTA review video