3Avape Mother's Day Sale! Extra 12% Off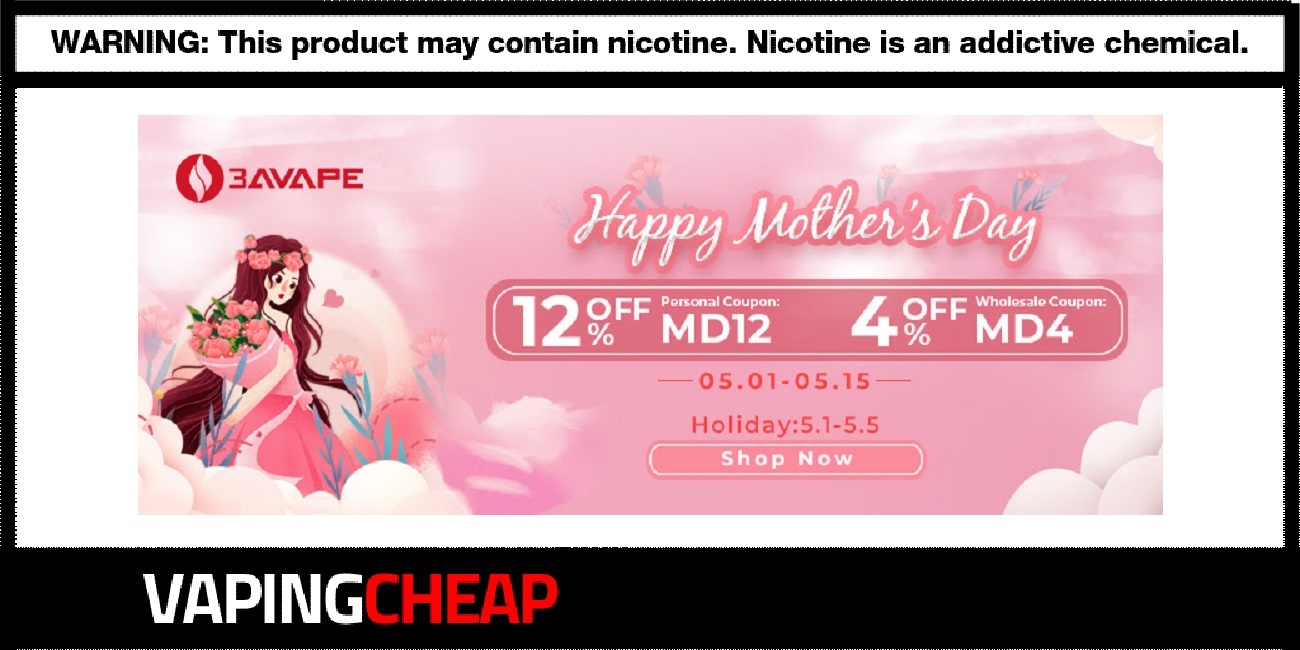 Here's an excellent sale over at 3Avape valid through tomorrow! During their Mother's Day Sale, you can save an additional 12% off site-wide when using the code "MD12". For wholesale shoppers, you can also save 4% off with code "MD4".
During 3Avape's Mother's Day Sale for 2021, you'll be able to take 12% off site-wide. This stacks on top of their already cheap prices on vape gear, giving you amazing prices across their entire site. Something we also recommend doing is logging into your account with them, as you'll get even more savings on select products! From sub ohm tanks and other atomizers to mods and kits, 3Avape has got you covered with awesome discounts site-wide.
3Avape doesn't normally offer a discount this high across their site, so we definitely recommend taking advantage while it's still active. Remember, it's valid through tomorrow only, so don't miss out on getting even better prices on the vape hardware you want. For more discounts, you can always check out our 3Avape Coupon Code.
Promo Codes: MD12, MD4 (Wholesale)
3Avape Sale Details:
Mother's Day Sale 2021
Save extra 12% off

Wholesale shoppers can save 4% off

Log In or Create an Account for More Discounts!

Amazing prices site-wide

Huge selection of vape gear in stock

Limited Time Sale