Tesla Aerolite Pod Kit $9.50 (USA)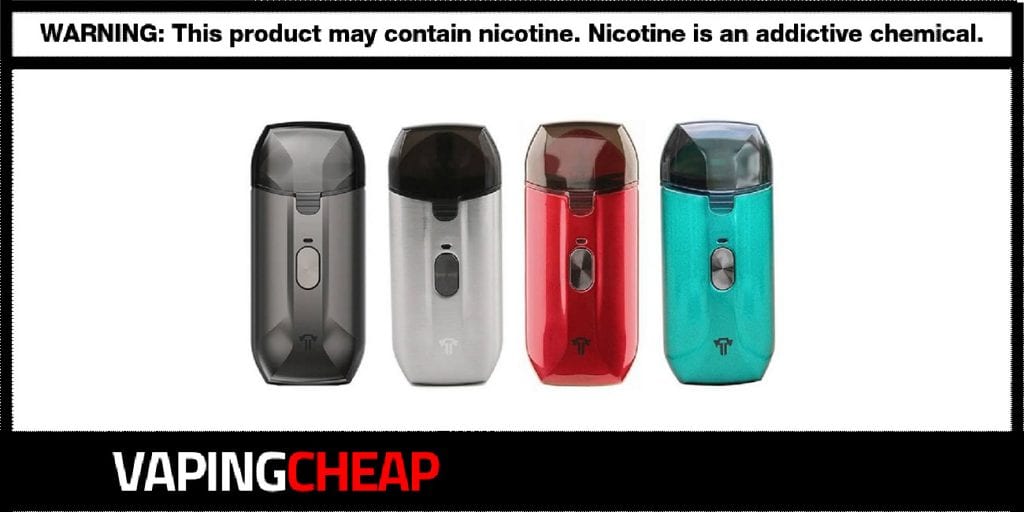 For a limited time only, the Tesla Aerolite Pod Kit is now on sale for only $9.50 using discount code "NEW5". It's also on sale from a China based store for only $10.89. No discount code required. There are currently four colors available which are Stainless Steel, Green, Gun Metal and Red.
Tesla's new Aerolite Pod System Kit has a large 1,000mAh built in battery, allowing for all day vaping. In addition, it has a rounded shape, so it's very comfortable to hold and vape with. Also, it is primarily constructed of zinc alloy material and includes a dust cover to protect the mouthpiece while in your pocket or bag. It does have an output voltage of between 3.3v and 4.2v, and depending on the coil installed, it can provide a maximum wattage output of 20w. Its max output current is 6.7a.
Inside of the packaging you will receive one refillable cartridge which has a maximum e-liquid capacity of 2ml. You'll also get two different coils, a 0.6 ohm and a 0.9 ohm. Regardless of which coil used, you can use both regular and salt nic vape juices.
Both of these coil heads do use organic cotton, ensuring clean flavor. Lastly, this kit features a single spiral button.
All in all, this is a great deal on the new Tesla Aerolite Pod Kit. If you're looking for a new pod mod that can last you all day with a large internal battery, then you'll definitely want to check out this kit. Remember, this deal is for a limited time only!
Tesla AEROLITE Pod System Features:
Built In 1,000mAh Battery

Micro USB Charging
Charge Time: 1 hour - 1.3 hours

Zinc Alloy Construction

Metal Body
Car Paint Process

Output Voltage Range: 3.3v - 4.2v
Output Wattage Range: 8.7w - 20w
Max Output Current: 6.7A
Dust Cover For Mouthpiece Included
Refillable Cartridge

2ml Capacity
Easy Fill Method

Includes 2 Replacement Coil Heads

T-A1 0.6 ohm (13w - 20w)
T-A2 0.9 ohm (8.7w - 15w)

Rounded Ergonomic Design
Color Options

Stainless Steel
Red
Green
Gun Metal
More Great Vape Deals...
---
Innokin GoMax Tube Kit $15.89
Here's a cheap deal and discount on the Innokin GoMax Tube Kit. Buy yours for only $15.59. No code required. There's[...]