Naked100 Max Disposable Vape $10.22 (USA)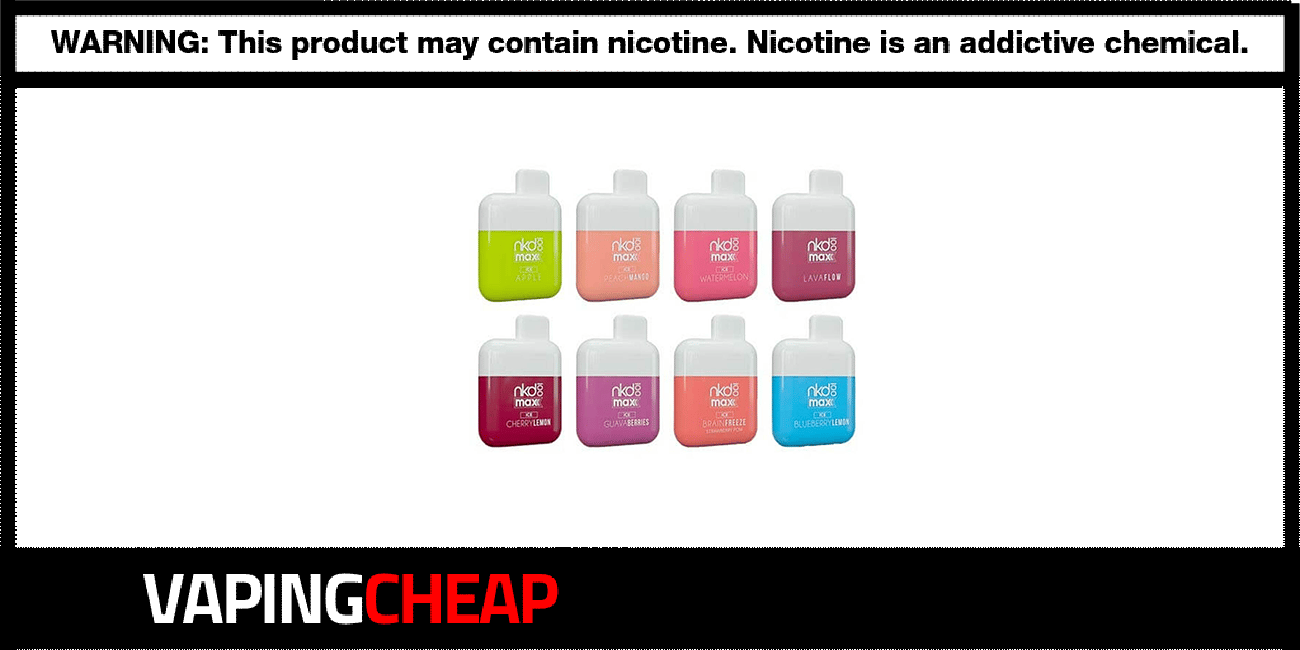 Here are cheap deals on the Naked100 Max Disposable Vape. Get yours at the discounted price of $10.22. It's also available from another USA based store for $11.70 when using the coupon "VC10".
Popular brand Naked100 has finally released their own disposable vape, and they've brought over 8 of their amazing flavors (alongside some new options) that many vapers know and love. Some flavors available include Ice Apple, Lava Flaw, Ice Brain Freeze, and Ice Blueberry Lemon. Each Naked100 Max Disposable vaporizer is offered in 50mg nicotine strength.
Now, the best feature aside of the delicious flavors is that these disposables utilize a rechargeable battery. Packed in each, you'll get a 500mAh battery, which can last quite some time before needing to recharge. Lastly, the Naked100 Max Disposable Vape is preloaded with 10ml of e-juice, which is good for up to 4,500 puffs.
If you're a fan of their popular vape juices, then you'll definitely want to check out the Naked100 Max Disposable Vape Bar. It's small, rechargeable and offered in many awesome flavor options.
Naked100 Max Disposable Vaporizer Features:
Small & Lightweight Design
500mAh Battery
Maximum E-Juice: 10ml
1.2 Ohm Coil
4,500 Puffs
Draw Activation
8 Different Flavors