Vaporesso Gen S Mod $35.00 | 220w Kit $38.62 (USA)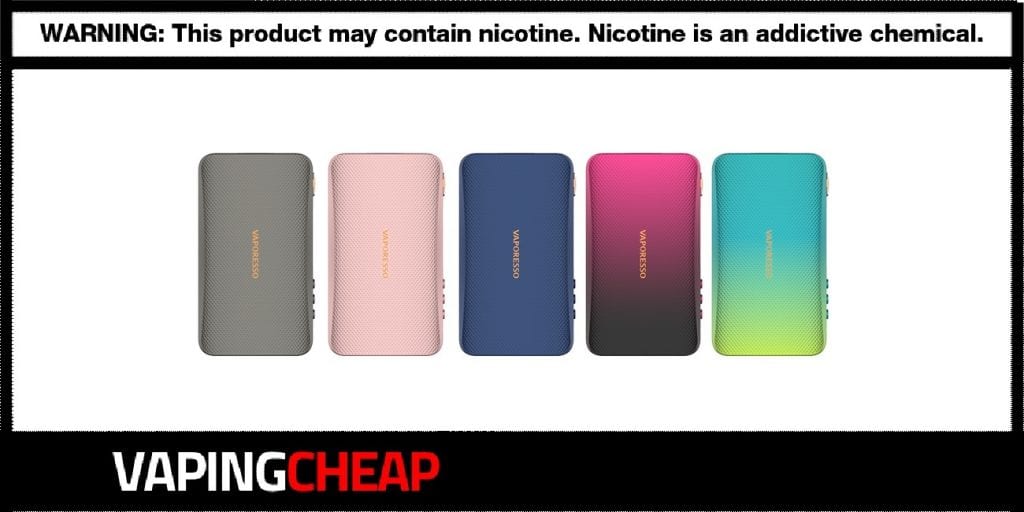 Here's some excellent deals and discounts for the Vaporesso Gen S Mod. Buy yours for as cheap as $35.00 with free shipping over $75. The full Gen S 220w starter kit is also on sale for only $38.62 after adding it to the cart. There are five color options available for purchase which are Matte Grey, Rose Gold, Midnight Blue, Cherry Pink and Lime Green.
This new Gen S mod is an updated version of the original Vaporesso Gen Mod, but still keeps a pretty similar overall design. This by no means is a bad thing, going by how popular the original was.
This newer release is more compact than before, making it even easier to carry with you, and that much more comfortable. Like the previous model, it does require two high drain 18650 batteries, and it is powered by the Axon chipset. With this chipset, you've got plenty of power, 220w maximum alongside various firing modes.
When it comes to these firing modes, you've first got the Pulse mode. This mode gives you a burst of vapor and flavor almost every 0.2 seconds as you take a vape. Next, is the Power Eco Mode. This puts your batteries on a power saver mode, providing you with maximum battery life. On top of those two, you also have Smart TC and DIY modes. These supports temp control for most wire types.
If you end up buying the Vaporesso Gen S Kit, you'll also get the NRG-S Tank. What's nice about this atomizer is the amount of e-juice it can hold. Now, with the straight glass it holds only 2ml, but with the bubble glass it holds a whopping 8ml! It does utilize a sliding top fill design which is convenient and easy to use.
The Vaporesso NRG-S Tank is compatible with the GT Mesh Coil Family. You do get two different coil heads inside of the packaging, both ideal for massive flavor and clouds. Lastly, there is adjustable bottom airflow.
All in all, if you are looking for a new dual battery mod or kit, you cannot go wrong with the Vaporesso Gen S. For you vapers who want something even more compact, take a look at the Vaporesso Gen Nano. Be sure to check out the review for the Vaporesso Gen S.
Vaporesso Gen S 220w Kit Features:
Vaporesso Gen S Mod

Requires 2 high drain 18650 batteries (Not Included)
Maximum wattage output: 220w
Four Different User Modes: Pulse, Smart TC, DIY and Power Eco
Large OLED display screen
Powered by the Axon Chipset
Multiple safety features
Four button design

Vaporesso NRG-S Sub Ohm Tank

Maximum e-juice capacity: 2ml (Straight Glass), 8ml (Bubble Tank)
Sliding top fill design
Adjustable bottom airflow
Compatible with the Vaporesso GT Mesh Coil Family
Stainless steel construction
What's Included (Full Kit):
Vaporesso Gen S Mod
User Manual
Vaporesso NRG-S Tank
Spare Tank Section
GT Mesh 0.18 ohm Coil Head
O-Rings
GT4 Mesh 0.15 ohm coil head
USB Cable
Warranty Card