Vandy Vape Requiem Squonk Kit $37.49 (USA)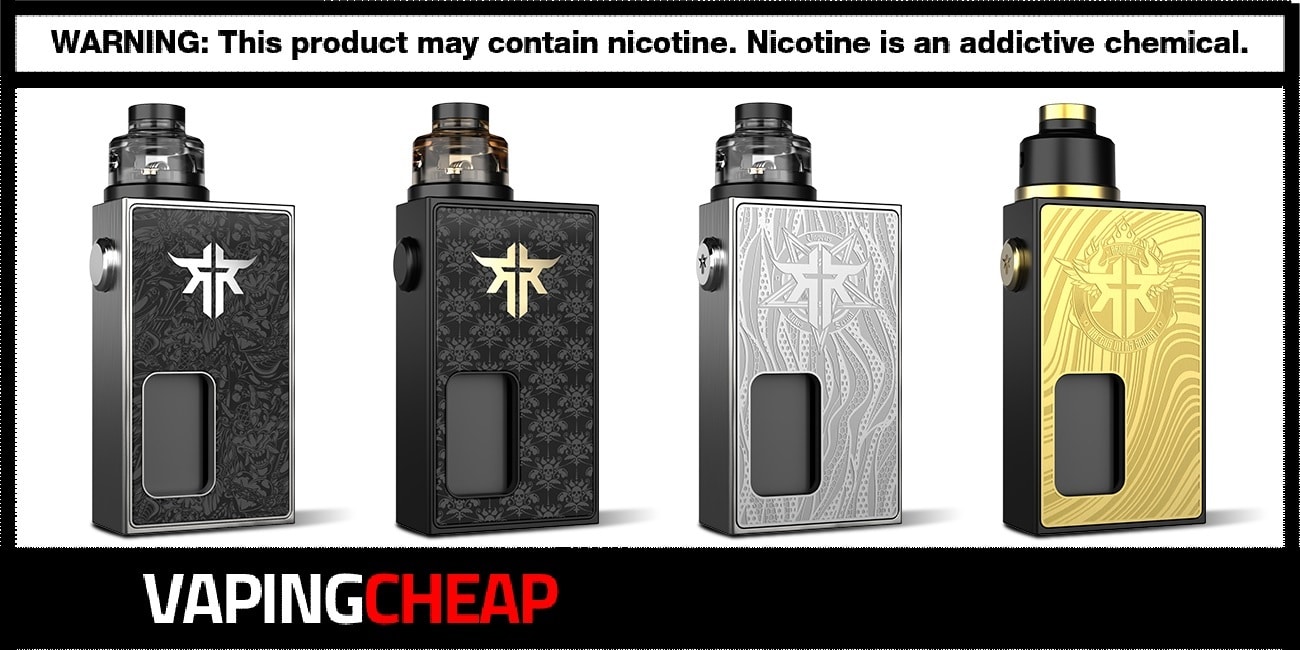 Here's where you can find the best deals and discounts for the new Vandy Vape Requiem Squonk Kit. Buy yours cheap at a USA store, for only $37.49 with coupon "VAPOR25". You can choose from four color options which are Shadow King, Ghost Samurai, Brass Craftsman and Silver Craftsman.
As expected, the Requiem Squonk Kit is a collaboration between Vandy Vape and El Mono Vapeador. This device is powered by a single high drain 18650 battery. Additionally, since it is a fully mechanical mod, we recommend having a knowledge of battery safety and ohms law. With that said, since it is 18650 compatible and a full mech, the Requiem Squonk Mod sports a compact size. Included with this device, you do get two 6ml silicone squonk bottles. There's a large fire button on the side of the mod alongside a locking mechanism for some added safety.
With the Requiem squonk kit, you will also get the popular Vandy Vape Requiem RDA. It's primarily constructed out of stainless steel material and has an overall diameter of 22mm. However, it does come with a 24mm beauty ring to make it look even better when paired up with the Requiem Mod.
Furthermore, building on it is a breeze thanks to the single coil postless build deck. Lastly, the Requiem RDA features a top airflow design, giving you awesome flavor and leak resistance.
Whether you're a fan of this vape style or simply in the market for an affordable BF kit that won't break the bank, the Vandy Vape and El Mono Vapeador Requiem Squonk Kit is surely worth checking out.
Vandy Vape Requiem BF Kit Features:
Vandy Vape Requiem Squonk Mod

Collaboration Between Vandy Vape x El Mono Vapeador
Fully Mechanical Device
Requires A Single 18650 Battery (Not Included)
Large Fire Button
Locking Mechanism
6ml Squonk Bottles
Compact Shape

Vandy Vape Requiem RDA

Overall Diameter: 22mm
Single Coil Postless Build Deck
Stainless Steel Construction
Top Airflow System
Gold Plated BF Pin
What's Included:
Vandy Vape Requiem Squonk Mod
Two Silicone Squonk Bottles
Requiem RDA
Beauty Ring
Refilling Card
Accessory Bag
Pre-Built Coils
Air Hood
Drip Tip
Instruction Manual