Uwell Zumwalt Pod System Kit $5.40 (USA)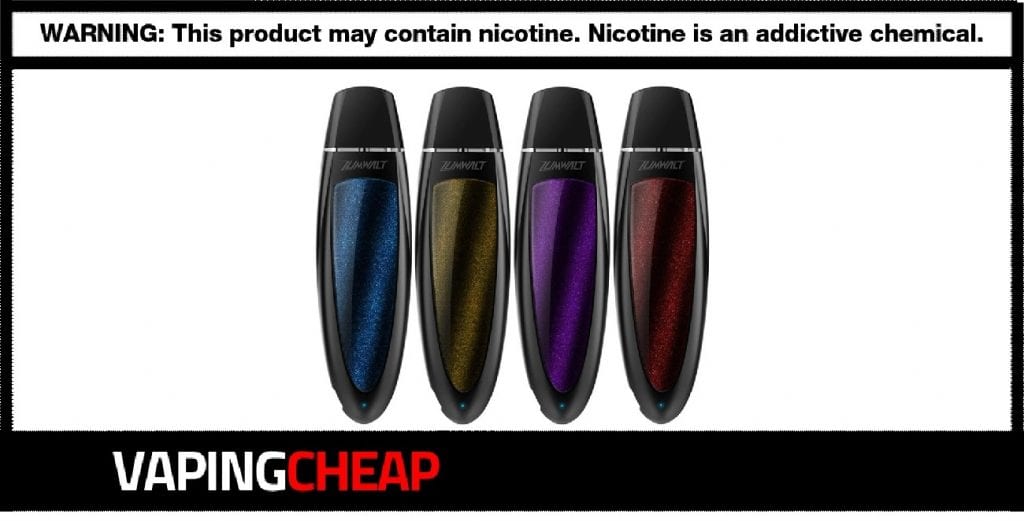 Here are discounts for the Uwell Zumwalt Pod System Kit. You can get yours from a US shipper for as cheap as $5.40. Use coupon "HARDWARE10" to get this price. Free shipping is included over $80. There are four different color options available, and each have been restocked!
The new Uwell Zumwalt Pod Kit is primarily constructed out of zinc alloy, PCTG and poly-carbonate material. Not only is it light, but it's also compact, making it a perfect fit for on the go. It's powered by a 520mAh built in battery and can be fully charged quickly.
When it comes to power, the Zumwalt vape pod by Uwell can deliver up to 13w. Additionally, it uses the BEIN chipset that provides accurate power while packing a bunch of safety features. Using this pod mod couldn't be easier, you simply just take a vape to activate it. On the front bottom of the Uwell Zumwalt there's a small LED indicator light so you can always check your battery level.
Uwell's Zumwalt pod mod includes one refillable cartridge. This pod holds a maximum e-juice capacity of 1.6ml and features a top fill design. Even though it's not the most capacity, filling it is a breeze. Plus, you won't be plowing through e-liquid since it's designed for MTL vaping.
Furthermore, it comes with a 1.2 ohm coil head pre-installed, which can be used with your favorite nicotine salt e-juices or freebase nicotine e-liquid. Lastly, the top airflow design helps prevent leaking while providing a silky smooth draw.
If you're looking for a compact, and sleek looking mouth to lung device, then you'll want to check out Uwell Zumwalt Pod System Kit. This is yet another awesome pod mod to add to their lineup of amazing vapes.
Uwell Zumwalt 13w Pod Kit Features:
Internal 520mAh Battery
Maximum Wattage Output: 13w
BEIN Chipset
Draw Activated Design
Zinc Alloy Construction
LED Indicator Light
Refillable Pod Cartridge

1.6ml e-juice capacity
Top Fill Design
1.2 ohm coil head

Top Airflow
What's Included:
Uwell Zumwalt Pod System
Refillable Pod Cartridge
Micro-USB cable
User Manual
Check Out The Uwell Zumwalt Pod Review