Urvapin Coupon Code! 12% Off Sitewide!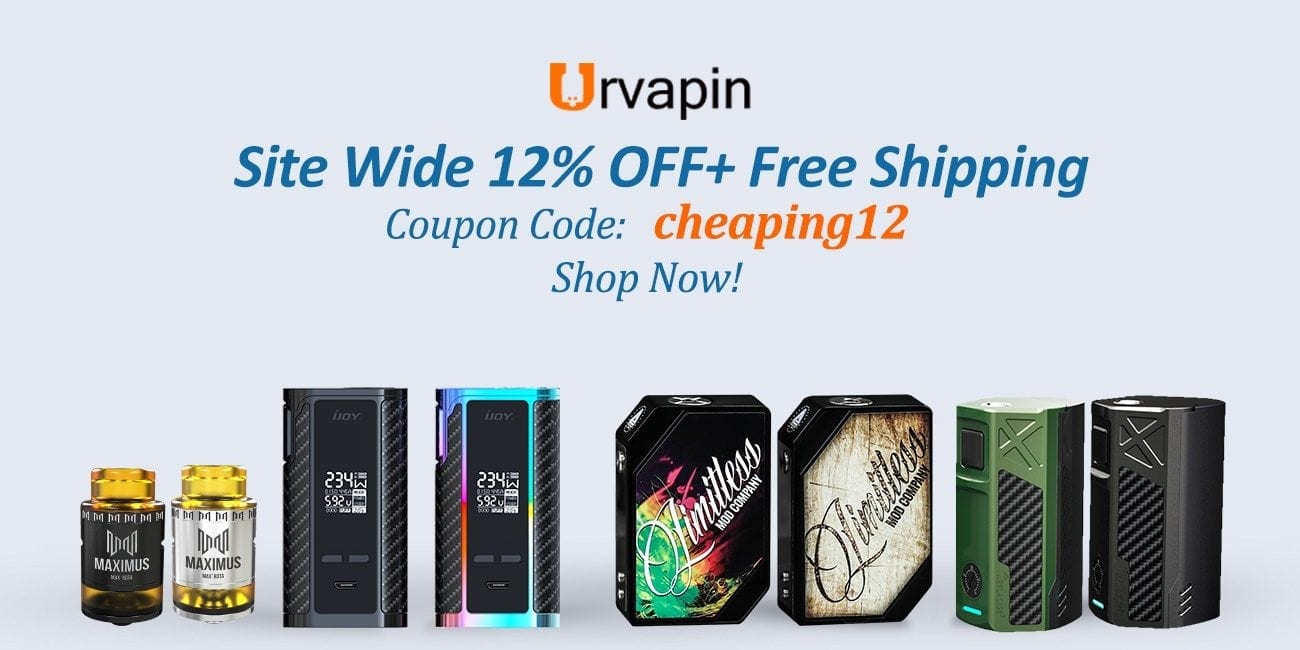 Store Sale
Urvapin is offering a coupon code which will save you 12% off Site Wide using coupon code "cheaping12"! Urvapin already offers incredibly low prices, so with this coupon code you'll be saving even more!
With the Urvapin coupon code, you can save 12% off Site Wide! Urvapin currently offer a ton of different hardware on their website including box mods, Sub ohm Tanks, Vape Accessories, RTAs, and more! So no matter what type of hardware you're looking for, they'll have it! They also stock some of the newest vape gear from top companies such as Smok, CoilArt, Limitless, IJoy, Tesla and more! In addition, there are no restrictions on this coupon code, so you can even use it on sale items! Not to mention, they do offer free shipping!
All in all, this is an incredible store sale! If you are looking for some new vape gear or looking to grab some vape accessory for cheap, then this is a deal surely worth checking out! Make sure to check out this deal at Urvapin, where you can save 12% off sitewide!
Coupon Code: cheaping12
Store Sale Detail:
Site Wide Coupon Code
12% Off
Variety Of Vape Products