QP Design Juggerknot V2 RTA $64.99 + FS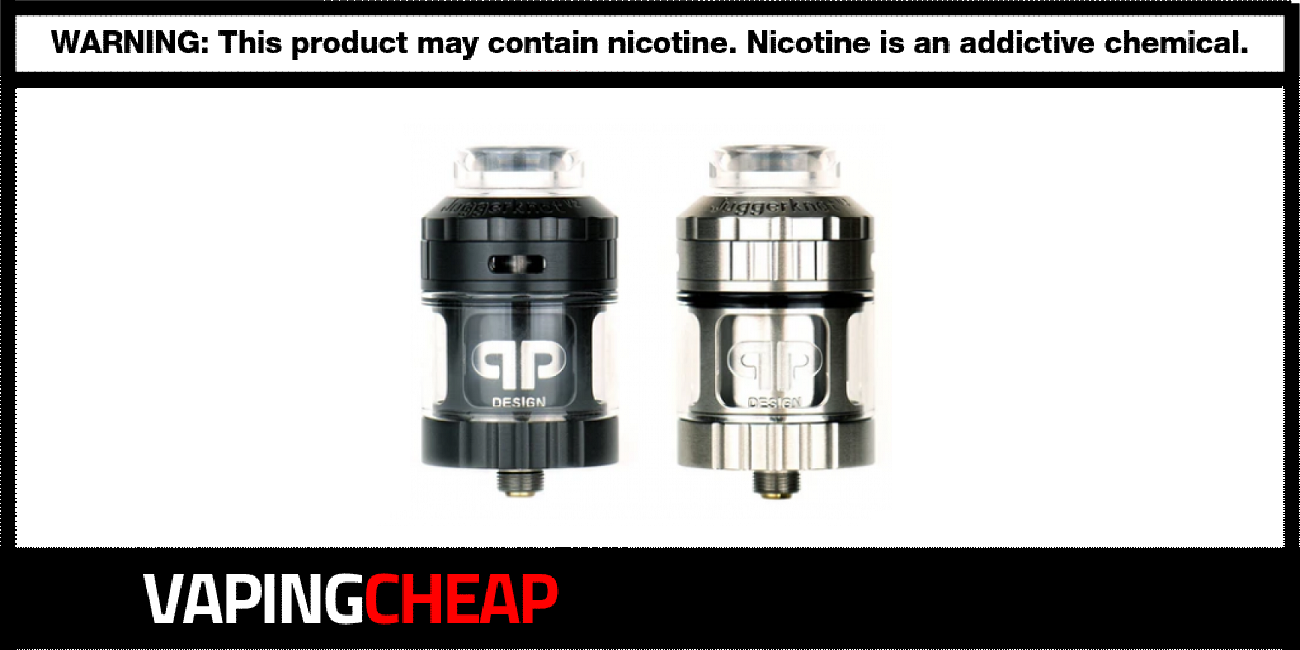 For a limited time only, the QP Design Juggerknot V2 RTA is now finally in stock and on sale for $64.99. No code is required for this discount. Free shipping is applied with this purchase. There's two color options available which are Black and Stainless Steel.
QP Design is back with another large body RTA, the Juggerknot V2. It has an overall diameter of 28mm and has a maximum e-juice capacity of 5.5ml. You can also reduce the e-juice capacity to 4ml if you desired by using the extra glass section. This tank features a leak proof design and fills easily from the top. To fill it, simply unclip the top cap, fill with e-liquid and put it back in and lock it into place.
The Juggerknot V2 RTA by QP Design is such a breeze to build on too. It sports a large postless dual coil build deck, allowing you to fit big exotic builds to blow tons of clouds and get awesome flavor. Wicking is super easy too, just be sure not to put too much cotton into the channels!
Here's where the QP Design Juggerknot V2 differs from other RTAs. It has a unique triple airflow system. What this means is that the air comes from the top, side and below the coil giving you maximum vapor production and intense flavor. Lastly, you can adjust the airflow by twisting the smooth top ring.
All in all, if you are a fan of larger RTAs and are searching for one that is not only leak-proof due to its top airflow system, but easy to install coils, then look no further! It's well worth the cash, that's for sure.
QP Design Juggerknot V2 28mm RTA Features:
Overall diameter: 28mm
Maximum e-juice capacity: 4ml or 5.5ml (Bubble Glass)
Top fill design
Locking top cap
Leak proof design
Large postless dual coil build deck
Triple airflow system
Adjustable top airflow
Stainless steel construction
Compatible with wide bore 810 drip tips
What's Included:
QP Design Juggerknot V2 RTA
Clear 810 Drip Tip
Various Screws
4ml Glass Tank
Vape Band
Black 810 Drip Tip
O-Rings
Accessory Bag
Serial Number
Check out the review for the QP Design Juggerknot V2 RTA
More Great Vape Deals...
---
Breazy Big Bottle Sale! 40% Off
For a limited time only, Breazy is having their Big Bottle Friday Sale right here where you can save 40% off using coupon code[...]