QP Design Fatal 100w TC Box Mod $85.50 + FS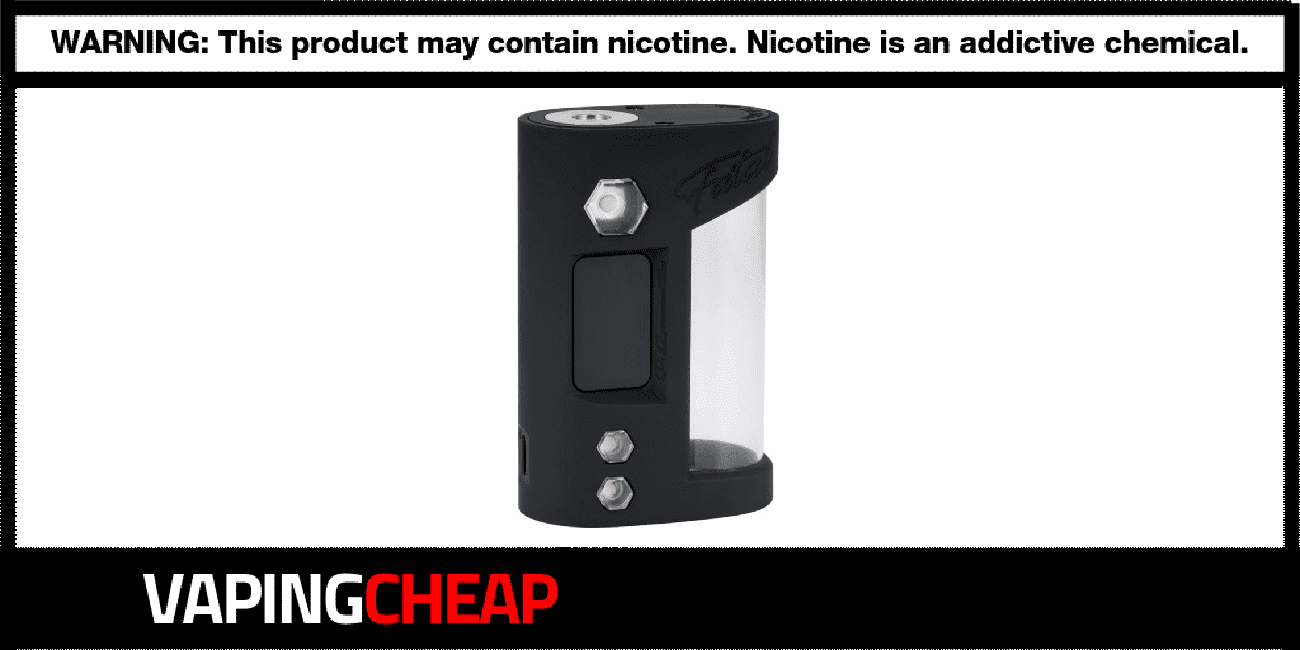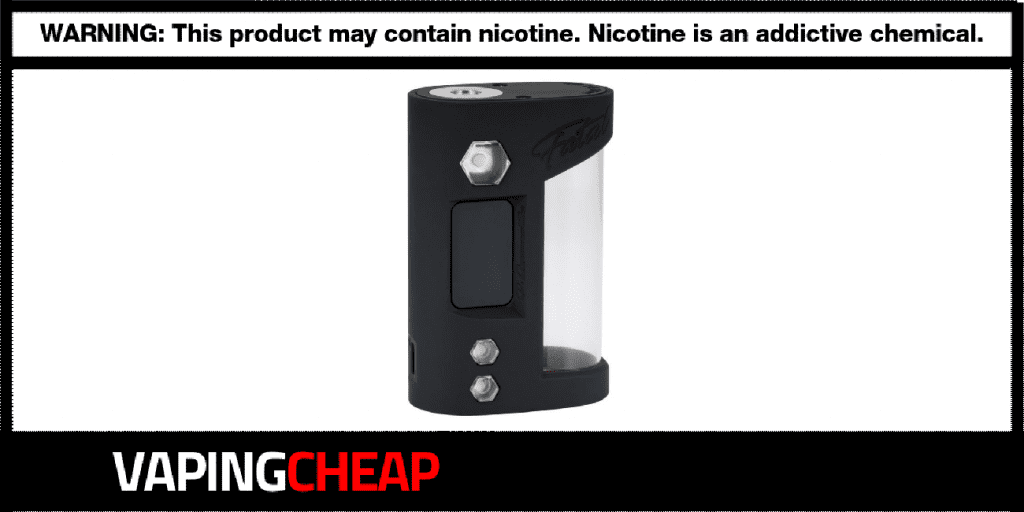 The QP Design Fatal 100w TC Box Mod is now back in stock and on sale at a USA based store. Buy one for only $85.50 plus free shipping using coupon "PRESALE10". There's currently only one color option available which is Black.
The Fatal 100w TC Box Mod is QP Design's first device to be released, and offers a bunch of features making it unique, and comfortable. For one, it's been ergonomically designed to fit comfortably in your hands. The firing and wattage adjustment buttons are located on the front, but is placed perfectly.
As you hold the QP Design Fatal Mod, your hand will naturally wrap around it, and your finger will be placed right on top of the firing switch. When comparing it to other vape mods, it's definitely one of the most comfortable, that's for sure.
The QP Design Fatal 100w TC Box Mod is compatible with three different battery types. This includes 18650 (with adapter), 20700 and 21700. A unique feature to the Fatal Mod is the actual battery tube is clear, just like the buttons. This means you can actually see your battery inside; hence is why they do include custom battery wraps inside of the packaging.
Another great feature is that it can house atomizers up to 28mm in diameter, which is yet again another huge pro. It'll be a great match for both their Fatality M25 RTA and Gata RTA. As expected, it can deliver up to 100w of power, and fire down as low as 0.08 ohm. Lastly, it does have temperature control for multiple wire types, and sports a large 0.96 inch OLED display screen.
If you're a fan of QP Design, or simply looking for a unique and comfortable single 21700 mod, you'll want to check out their Fatal 100w Box Mod. It has the looks, performance and ergonomics for an all day device.
QP Design Fatal 100w Mod Features:
Requires Single High Drain 18650, 20700 or 21700 Battery (Not Included)
Wattage Output Range: 5w - 100w
Minimum Firing Resistance: 0.08 ohm
Max Voltage Output: 7.5v
VV, Bypass & Temperature Control Modes
Delrin Body with Rubber Coating
Transparent Buttons & Battery Tube
Half Turn Battery Cap
Micro USB Port (1A Charging)
0.96 Inch OLED Display Screen
Ergonomic Design
Can Fit Atomizers up to 28mm
What's Included
QP Design Fatal 100w Vape Mod
4 Custom Battery Wraps (Camo)
Charging Cable
Check Out The QP Design Fatal Mod Review