Kizoku Kirin Semi Mech Mod $19.99 | Full Kit $27.99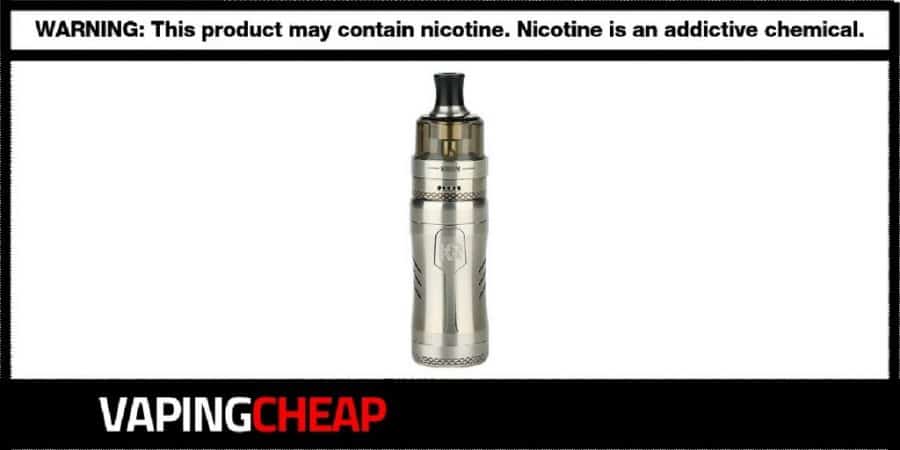 Here is a great discount on the new Kizoku Kirin Semi Mech Mod Kit. You can buy it for only $27.99 when you apply the code "KSMK". You can also purchase the Kizoku Kirin Semi Mech Mod on its own for just $19.99 with code "KirnM". There are three color options available.
The Kizoku Kirin Semi Mech Mod uses a single high drain 18350 or 18650 battery, similarly to the Cthulhu Tube Dual Mosfet Mod. However, it does come with a 18350 battery. If you choose to use a 18650 battery, you'd need to utilize the included extension tube to accommodate the larger size. With that being said, without the extender its height is just 50mm and in 18650 mode its 82.8mm. Regardless of which battery size used, this tube mod can accommodate atomizers up to 24mm in diameter.
Kizoku's Kirin Semi Mechanical Mod power does offer a constant 3.5v output, providing you with a consistent vape. If you choose the full Kirin Kit, it's perfect for the included tank atomizer. On the bottom is where the large fire button is located. It is flush with the device, so you won't have a misfire it setting it down flat.
The Kizoku Kirin MTL Pod Kit includes the Kirin Disposable Tank. This tank atomizer has a 24mm diameter, and holds a maximum e-juice capacity of 2ml. It does fill from the bottom, and although it's not as fast as a top fill, it still is easy to do. The best part with Kirin semi mech tube kit is that you'll not get one, but two disposable tanks.
On top of that, each disposable atomizer features a different coil head. One tank comes with a 1.2 ohm coil for MTL and the other has a 0.5 ohm coil for DL vaping. Lastly, it does feature adjustable bottom airflow.
If you're tired of traditional pod vapes, and want something that'll vape similar, but operates much differently, then you'll want to check out the unique Kizoku Kirin MTL vape kit.
Kizoku Kirin MTL Kit Features:
Kizoku Kirin Semi Mech Mod

Requires a high drain 18350 or 18650 battery
Tube extension included
Fits atomizers up to 24mm
Constant 3.5v output
Constructed from Stainless Steel material
Large fire button
Compact design

Kizoku Kirin Disposable MTL Tank

24mm Diameter
2ml Maximum e-juice capacity
Bottom fill port
Adjustable bottom airflow
Includes a 1.2 ohm coil and 0.5 ohm coil
Stainless steel base
What's Included:
Kizoku Kirin Semi Mech Mod
Two Kizoku Kirin Disposable Tanks
Warranty Card
18350 Battery
User Manual
18650 Battery Extension Tube
More Great Vape Deals...
---
G-Taste Aries RTA 30mm $19.79
The new G-Taste Aries RTA 30mm is now on sale from $19.79 using the code "vapingcheap" with free worldwide shipping over $30. Simply log[...]