Kamry K1000 Plus ePipe Kit $23.57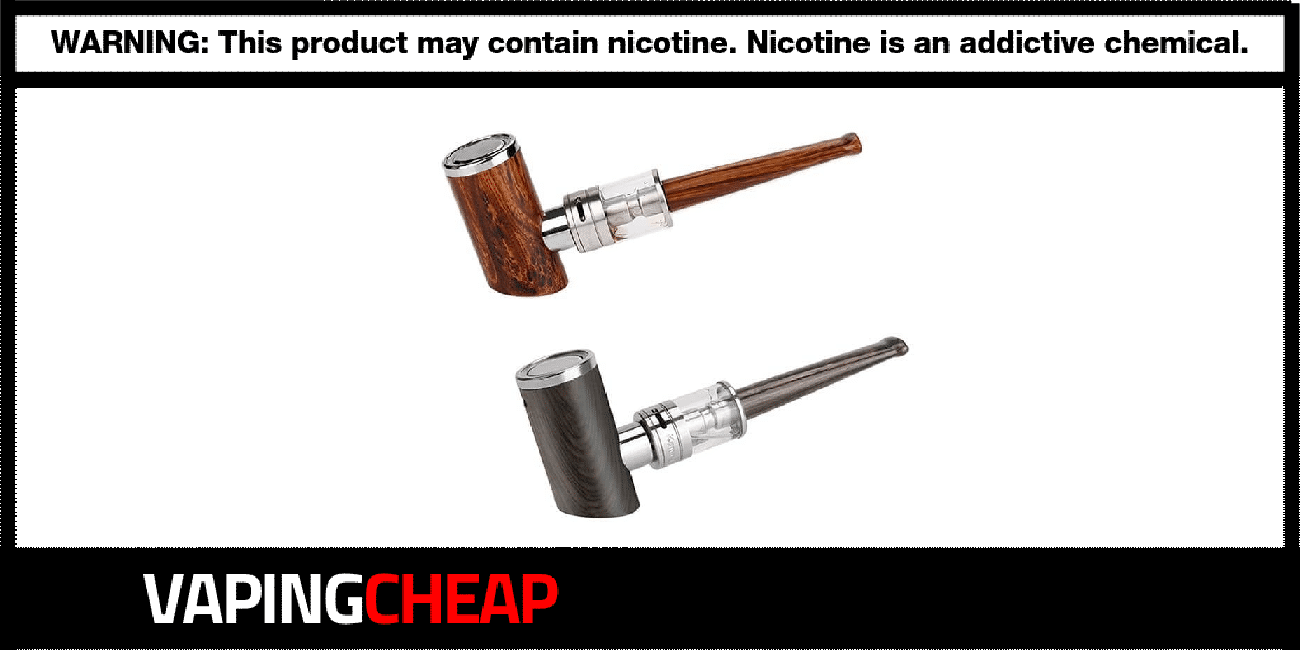 For a limited time only, the Kamry K1000 Plus ePipe Kit is now on sale for only $23.57! To get this discount, use coupon "PRE10". The two color options currently available are Wood Grain and Black.
Kamry's K1000 Plus ePipe vape kit includes both a device and an atomizer. The included device is powered by an internal 1000mAh battery. In addition, it has a maximum wattage output of 30w, and voltage output range from 3.3v to 4.2v. It is shaped similarly to a traditional pipe, so it's very comfortable in the hands. Its fire button alongside an LED light indicator is located at the top. There are multiple safety features built in as well such as short circuit protection and more.
Now the included vape tank has an e-liquid capacity of 4ml, which can easily last you through an entire day. It also comes with an anti-heat drip tip, perfect for longer draws. The coil that's installed has a resistance of 0.5 ohm. Lastly, this tank does feature a bottom airflow design.
If you're a fan of vape pipe style devices, then you'll definitely want to check out this new release. Typically devices as such are quite expensive, so at this price, you can't go wrong. It's unique and surely a great addition to anyone's collection of mods.
Kamry K1000 Plus E-Pipe Vape Kit Features:
E-Pipe Mod

Internal 1,000mAh Battery
Maximum Wattage Output: 30w
Maximum Voltage Output: 4.2v
15A Max Current
LED Fire Button
Ergonomic Design
Multiple Safety Features Built-In
Suitable Resistance: 0.3 ohm - 1.0 ohm
Colors: Black, Wood Grain

Tank Atomizer

4ml E-Liquid Capacity
Bottom Airflow Design
Anti-Heat Drip Tip
0.5 ohm Coil