Daze Egge Disposable Vape $8.92 (USA)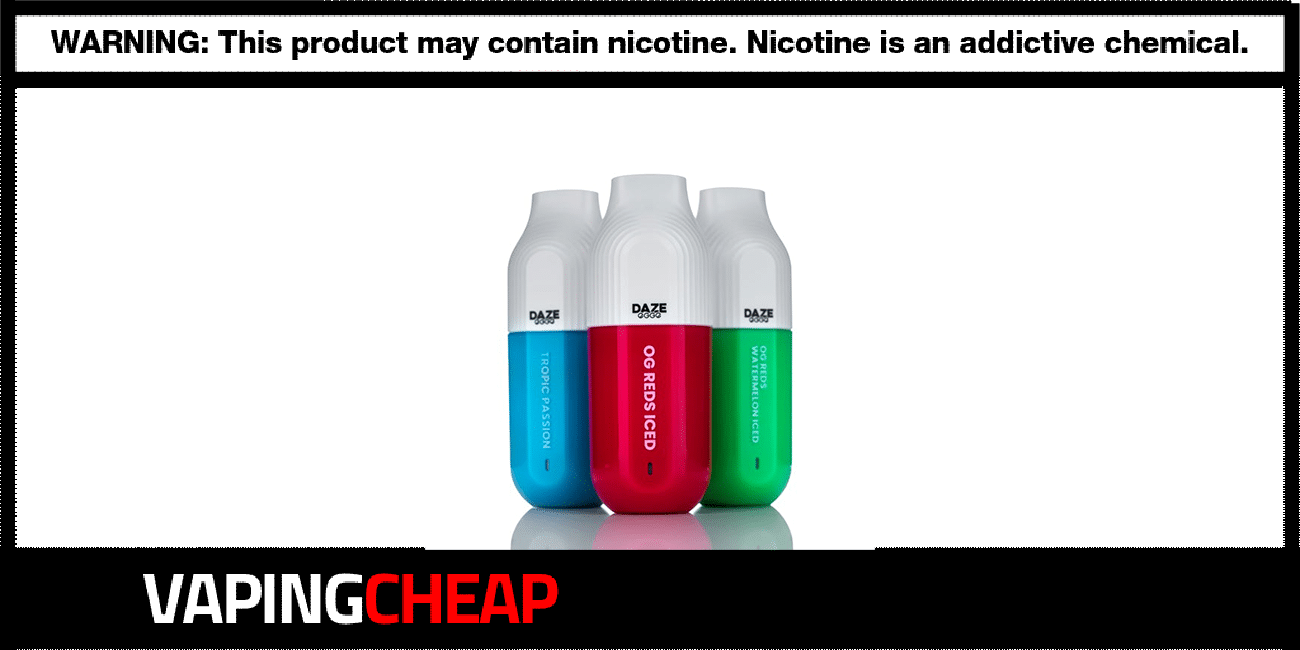 Here are cheap deals for the Daze Egge Disposable Vape. Grab one for only $8.92 using discount code "VC15". It's also available from another USA based shipper for only $11.99.
The Daze Egge Disposable Vape by the popular brand 7 Daze is offered in 10 different flavors. You'll find some of their most popular vape juice flavors such as OG Reds Iced, OG Reds Watermelon Iced, Sour Bites, Strappled iced and many more. Additionally, these disposables features a built-in 400mAh battery. However, they are rechargeable, so when the battery is drained, simply plug it in, and you'll be able to keep on vaping!
The 7 Daze Egge Disposable Vape comes in 5% nicotine strength option (50mg nic strength). Included with each Daze Egge, you'll get a total of 7ml of e-juice with each disposable vape lasting up to 3,300 puffs. Lastly, each features a mesh coil design, so you know you'll be getting awesome flavor out of these.
7 Daze has many fans and if you enjoy their flavors, then definitely check these out if you like vaping on disposables. Even if you haven't given them a try, these are well worth a shot.
7 Daze Egge Disposable Vaporizer Features:
Slim & Compact Design
Built-in 400 mAh Battery
Maximum E-Juice: 7ml
Mesh Coil
3,300 Puffs Average
10 Unique Flavor Options
50 mg Nicotine Strength
Draw activated firing
Comes in a single pack