Blue Ade E-Juice Review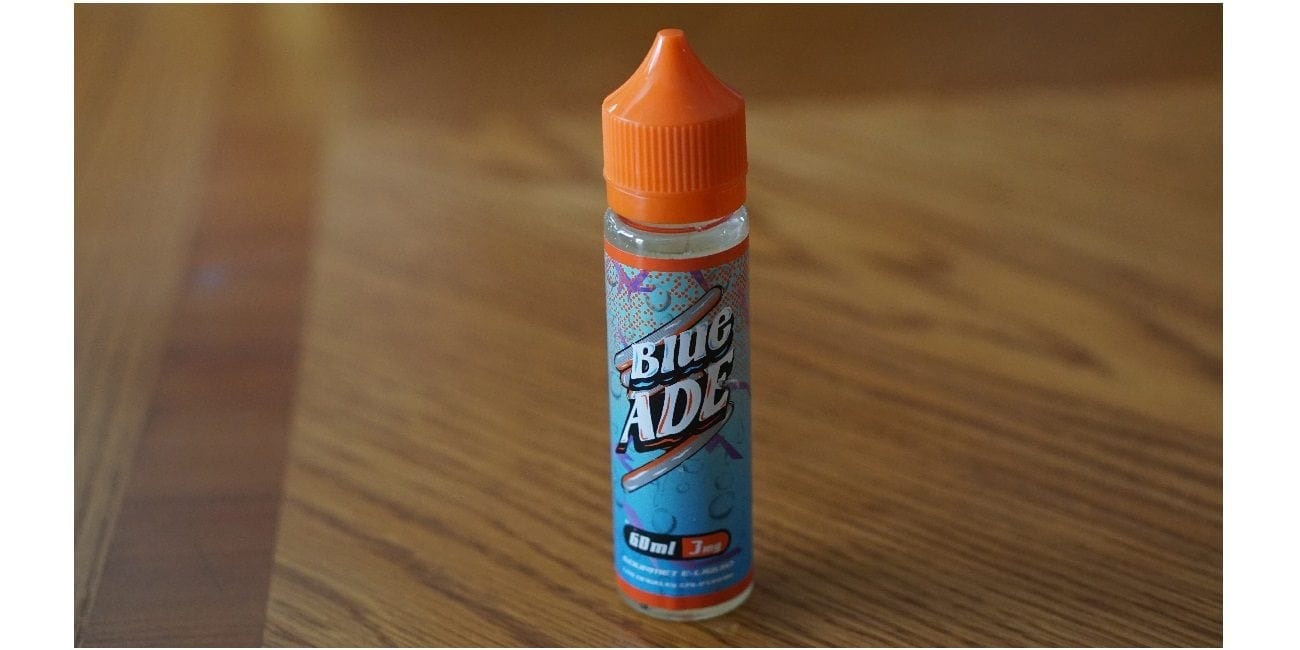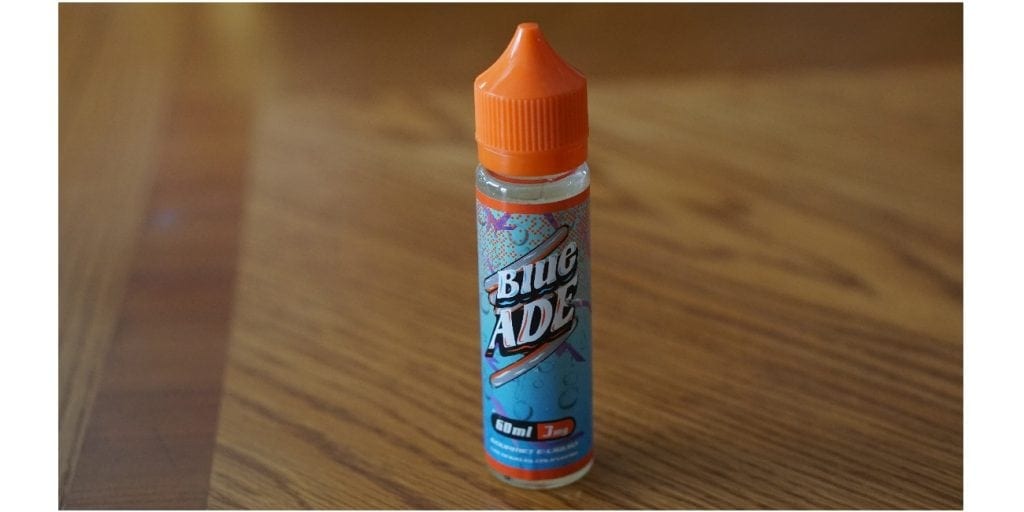 Blue Ade E-Juice Review
In this e-juice review, we'll be covering another new e-juice by Mad Hatter Juice, Blue Ade. This is the second flavor we'll be reviewing in this e-juice line. You can check out our previous review of the first flavor, Red Ade right here. This e-juice line consists of 3 different flavors, each bringing you a unique vape experience. Blue Ade is available in 0mg, 3mg and 6mg nicotine strengths. In addition, this e-juice comes in a 60ml Chubby Gorilla Bottle, which is easier to carry around in comparison to 60ml glass bottles! You can select 120ml or 180ml, but it will be split into multiple 60ml bottles.
Before getting any further into this review, I would like to thank Mad Hatter Juice for sending this e-juice my way for the purposes of this review. I will give you my overall thoughts about this flavor and let you know whether or not I recommend it! Remember, taste is subjective, so what I may like you may dislike and what you like I may dislike. I will first go over the specific mods and atomizers used to test each of these flavors and then will continue on to the review of Blue Ade E-Juice!
Mods & Atomizers
First Setup
Joyetech eVic Primo Mini with Psyclone Mods Hadaly RDA
Build: Single Fused Clapton
Resistance: 0.36 ohm
Second Setup
Asmodus Minikin 2 with Digiflavor Pharaoh Dripper Tank
Build: Single Fused Clapton
Resistance: 0.21 ohm
Flavor Review
Flavor Description: Get the coolest flavor in town dude! Our Blue Ade E-Juice is hip and delivers the dopest clouds. The flavor is light and crisp packed with super max VG levels. You'll be smoking the competition with our portable and easy to use bottle.
Nicotine Strength: 3mg
VG/PG Ratio: Max VG
Inhale: Blueberry and a mixture of other fruit flavors
Exhale: Cool blueberry flavor with hints of other fruits in the background
Throat Hit: Smooth
Overall Thoughts
This is another refreshing flavor in the Ade E-Juice line! However, I will state this right away, if you do not like any cooling effect in your vape, such as Koolada, you will not like this flavor. With that being said, on the inhale, I get a smooth blueberry flavor with a mixture of other fruit flavors. On the exhale is where this flavor shines, I get the same blueberry flavor except there is a cooling effect once you exhale. There are other fruit flavors lingering in the background too just like on the inhale.
The throat hit with this flavor is a bit smoother than the previous flavor reviewed, Red Ade. Blue Ade is blended quite well, and all of the fruit flavors mix excellently with the blueberry flavor. Honestly, I can't really pick out any of the other fruit flavors, but you can definitely taste the blueberry as this is the most dominant flavor. This flavor has a great aftertaste, and it does leave your mouth tasting like if you just drank a blue sports drink. This is surely a flavor I would enjoy in the summer time.
All in all, Blue Ade E-Juice is another great flavor in the Ade E-Juice Line. It provides you with a unique vape experience, and I've never tasted another e-liquid that is similar. This flavor is packed with flavor, and the vapor production is not lacking by any means. If you're looking for a unique flavored e-juice with a cooling effect, then I can highly recommend Blue Ade E-Juice!
I hope this review helps you find your next all day vape! Feel free to leave any questions or comments below! Thanks for reading!