Aspire Nautilus 3 Tank $18.62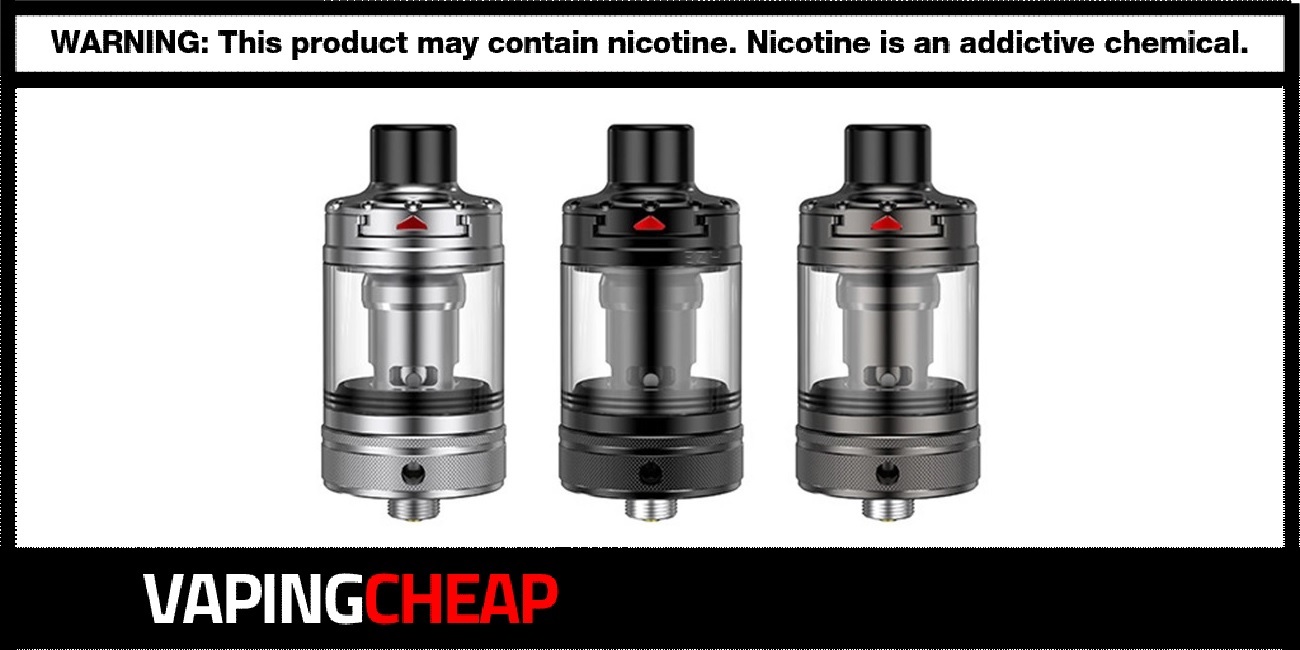 Here's where you'll find all the best deals and discounts Aspire Nautilus 3 Tank. Buy yours for as low as $18.62 after applying the code "JUL12". It's also available from a USA based store for only $20.69 using discount code "GET10". You can pick from three different color options which are Black, Gunmetal and Stainless Steel.
The Nautilus 3 Sub Ohm Vape Tank by Aspire is primarily made from stainless steel material. Included in the box, you'll get two heat-resistant 510 drip tips. They're shaped perfectly for both very restrictive DTL and mouth to lung vaping experiences. Additionally, this tank atomizer has an overall diameter of 24mm and a maximum e-juice capacity of 4ml or 2ml (TPD). Filling is super easy since it does utilize a sliding top fill design just like their Odan Tank.
Aspire's Natuilus 3 vape tank features an adjustable bottom airflow system. What's great about the airflow is that it's not only easy to adjust, but allows you to fine tune the draw. Alongside the two drip tips, you'll also get two replacement coil heads, the 1.8 ohm BVC coil and a 0.7 ohm Nautilus 2S Mesh coil head. Lastly, it's compatible with all the Nautilus, Nautilus 2S and Nautilus 2 coils, so you have a huge range of different coils you can use with the Nautilus 3.
Aspire has knocked it out of the park with this one. While it's larger than previous Nautilus tanks, it definitely is an improvement overall. From the aesthetic to the awesome performance you'll get, it's a must-have for your collection whether you're a fan of the series or simply enjoy lower wattage MTL vaping.
Aspire Nautilus 3 Vape Tank Features:
Overall diameter: 24mm
Maximum e-juice capacity: 4ml/2ml
Sliding top fill design
Stainless steel construction
Bottom airflow design
510 drip tip
Compatible with the Nautilus, Nautilus 2 and Nautilus 2 coil lines
What's Included:
Aspire Nautilus 3 Sub Ohm Tank
Spare Tank Section
Nautilus BVC 1.8 ohm Coil
Extra drip tip
Accessory Bag
Nautilus 2S 0.7 ohm Mesh Coil
User Manual