ZQ Trio MTL RTA $12.99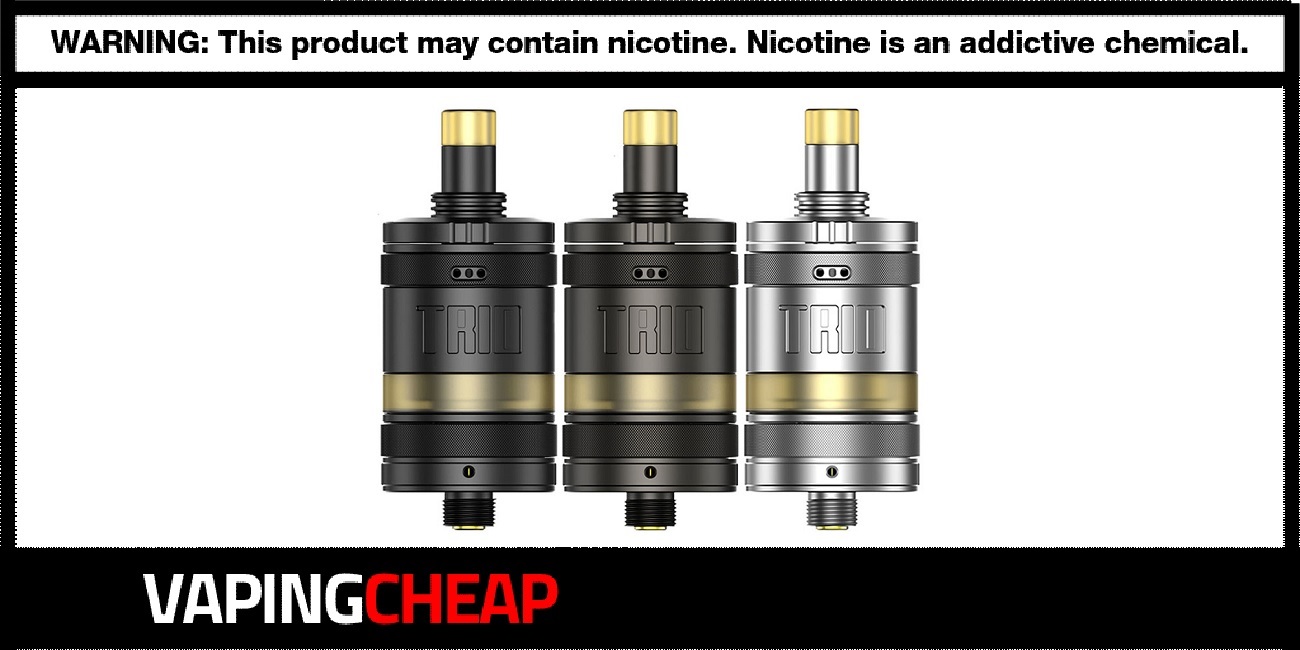 For a limited time only, the ZQ Trio MTL RTA is now in stock and on sale for only $24.99 after logging into your account. There's three color options available which are Stainless Steel, Gunmetal and Black.
ZQ's latest RTA, the Trio MTL is primarily constructed out of stainless steel material and sports an overall diameter of 22mm. This tank atomizer holds a maximum e-juice capacity of 2ml and can easily be filled from the top. One of the many great features this tank has to offer is the build deck. It has a single coil two post build deck, making it extremely easy to build on.
Here's where the ZQ Trio MTL RTA differs from other RTAs. It sports three adjustable airflow rings, one on the top, side and bottom. You can completely control each airflow ring, giving you a ton of different options to test out. On top of that, this allows you to easily change it from a MTL to a restricted direct lung vape. Lastly, it does have a gold-plated 510 connection pin.
If you are searching for a new and unique mouth to lung RTA that can also deliver restrictive direct lung, then take a look at the ZQ Trio MTL RTA. It looks great on most mods with the 22mm diameter, it's easy to build on and has a triple adjustable airflow ring system. That airflow system is what truly makes this one worth the cash.
ZQ Trio 22mm RTA Features:
Overall diameter: 22mm
Maximum e-juice capacity: 2ml
Top fill design
Single coil two post build deck
Triple adjustable airflow ring system (Top, Side and Bottom)
Can easily swap from Restricted Direct Lung to MTL
Gold plated 510 connection pin
Stainless steel construction
Available in three colors: Stainless Steel, Gunmetal and Black
What's Included:
ZQ Trio MTL RTA
Extra drip tip
Two 0.8 ohm pre-built coils
Screwdriver
Accessory Bag
Cotton Strips
User Manual
Be sure to check out the ZQ Trio RTA review video