Wotofo Competition Wire Spool 20ft $5.66 (USA)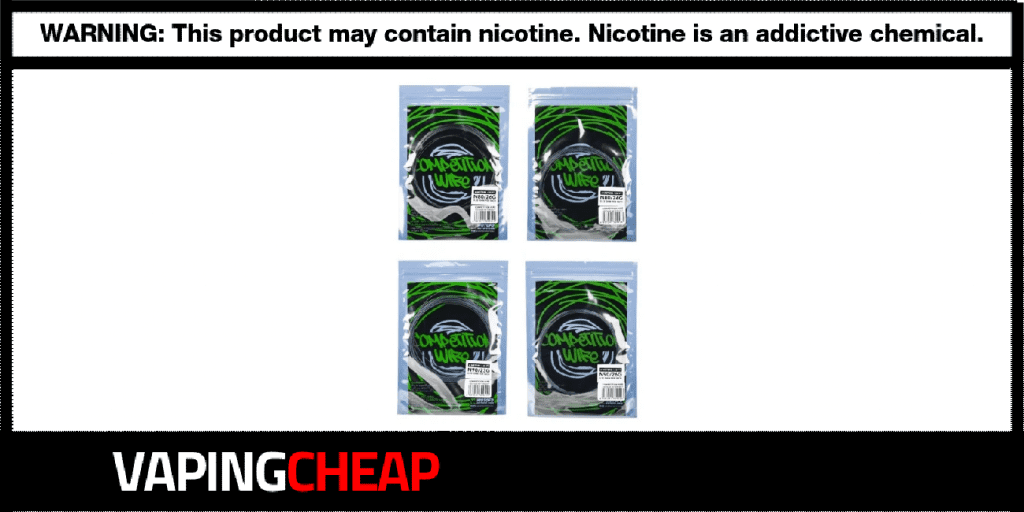 Here's a cheap deal and discount on the newly released Wotofo Competition Wire. Grab a 20ft spool from a USA based store for just $5.66 with code "MYVPRO-2020". Free shipping is included with orders $50 and over.
The Wotofo Competition Wire Spool is available in multiple gauges, and wire types. Firstly, you can choose between Ni80 and Ni90. Additionally, you can select from 26GA (both wire types), 23GA (Ni90) and 24GA (Ni80). Each spool, no matter the wire type and spool comes with 6 meters or 20 feet of wire.
Now, since this is Ni80 and Ni90 wire, we do recommend understanding ohms law and battery safety. These wire types, especially Ni90 are much lower in resistance in comparison to Kanthal.
With any of the Wotofo Competition Wire, you'll get an incredibly fast ramp up time. With that being said, if you're a cloud chaser, you'll definitely enjoy them.
All in all, this is a great sale for the Wotofo Competition Wire Spool. If you enjoy vaping on lower resistance wire, then you'll definitely want to check out this vape accessory deal. For the cheap price it's going for, you can't go wrong.
Wotofo Competition Wire Features:
Includes 6 Meters (20 Feet) of Wire
Fast Ramp Up Time
Lower Resistances (Ohm)
NiChrome 80 or NiChrome 90
Four Different Options

23GA (Ni90)
24GA (Ni80)
26GA (Ni80 or Ni90)