Vaporesso Luxe 2 Mod $39.49 | 220w Starter Kit $39.99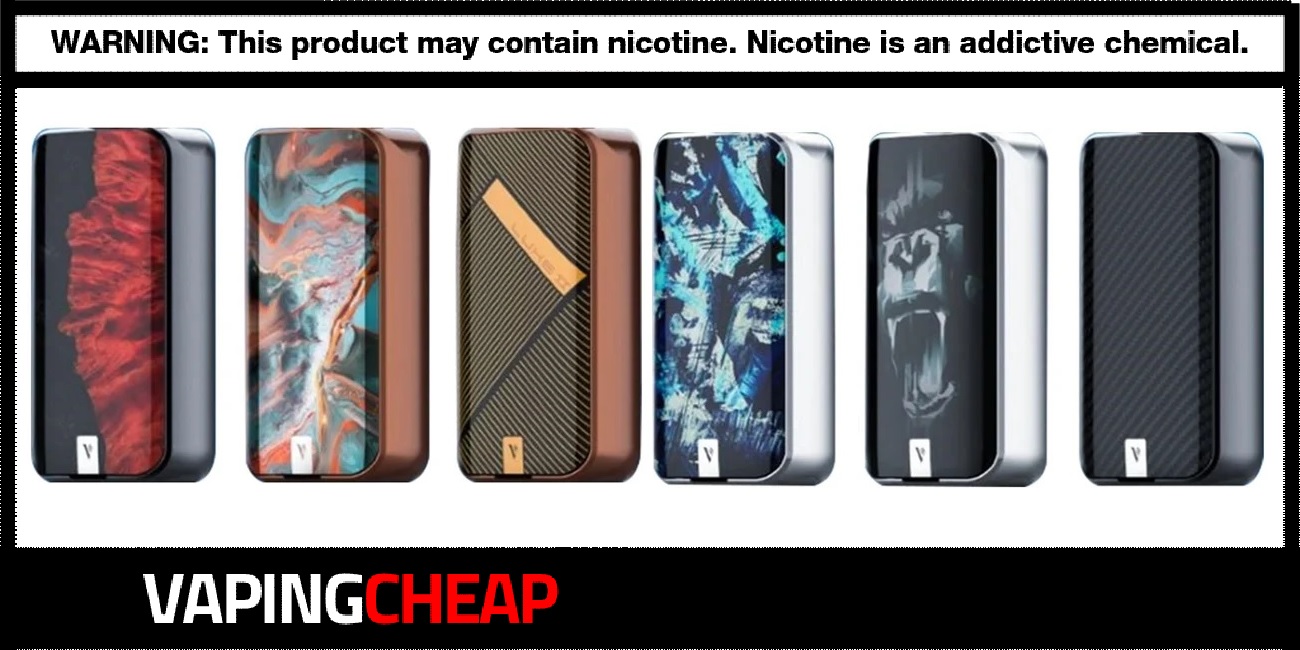 For a limited time only, the Vaporesso Luxe 2 Mod is now on sale. Grab yours for only $39.49 with the coupon "Luxe2M". The full 220w starter kit is on sale from a China based store for only $52.99 after using the code "LUXE2K".
It's also available from a USA based store for $39.99 when applying the discount "SA20". There's multiple color options available including Gorilla, Iceberg, Lava and others.
The Vaporesso Luxe 2 Box Mod requires two high drain 18650 batteries. Additionally, it is powered by the Axon chipset, which we've seen before with their popular Gen S Mod. With this chipset, you've got a 220w maximum wattage output. Besides all the safety features you'll get, this chip also offers a selection of unique user modes.
Of course, there's the variable wattage mode, but there's four other modes you can use to vape with. This includes Pulse mode, Power Eco, Smart TC and DIY. Depending on which you're using, it'll help give you an extra boost in flavor, battery life or vapor production. You can easily switch through the settings with the updated interface and smart touchscreen display.
Speaking of, the large TFT screen is easy to see and located right on the front. The Luxe 2's IML panels makes it highly durable and also lightweight. Even with its dual battery configuration, Vaporesso got the size perfect as it's pocket friendly and ergonomic with its rounded design.
Moving on to the full kit, which includes the NRG-S Tank. This tank has an overall diameter of 30mm, making it a great pair with the Luxe 2 Box Mod. Furthermore, it holds a maximum e-juice capacity of 2ml with the straight glass. However, with the bubble glass you get an insane 8ml capacity. Filling it is easy, since it does feature top fill system.
This sub ohm tank is compatible with the GT Mesh coils and includes two different types. The first one is the GT Mesh 0.18 ohm coil and the other is the GT4 Mesh 0.15 ohm coil head. With either, you'll get some pretty awesome flavor. Lastly, this tank atomizer has an adjustable bottom airflow system.
The Vaporesso Luxe 2 Kit is looking like one of the best starter kits to drop so far this year just like their previous release. Both the mod and tank have a ton to offer. Not to mention, its touchscreen display is quite unique! So see more, check out our full review.
Vaporesso Luxe 2 Vape Kit Features:
Vaporesso Luxe 2 Mod

Requires 2 high drain 18650 batteries (Not Included)
Powered by the Axon Chipset
Large TFT touchscreen display
Maximum wattage output: 220w
Various user modes
Tons of safety features
Large firing button
Compact design

Vaporesso NRG-S Tank

Overall diameter: 30mm
Maximum e-juice capacity: 2ml or 8ml
Sliding top fill design
Compatible with the GT Mesh Coil Line
Adjustable bottom airflow
Stainless steel construction
What's Included:
Vaporesso Luxe 2 Mod
NRG-S Tank
GT Mesh 0.18 ohm coil head
Extra Tank Section
GT4 Mesh 0.15 ohm coil head
User Manual
Spare Parts
Warranty Card