Vaporesso Gen 80 S Mod $23.29 | Kit $28.49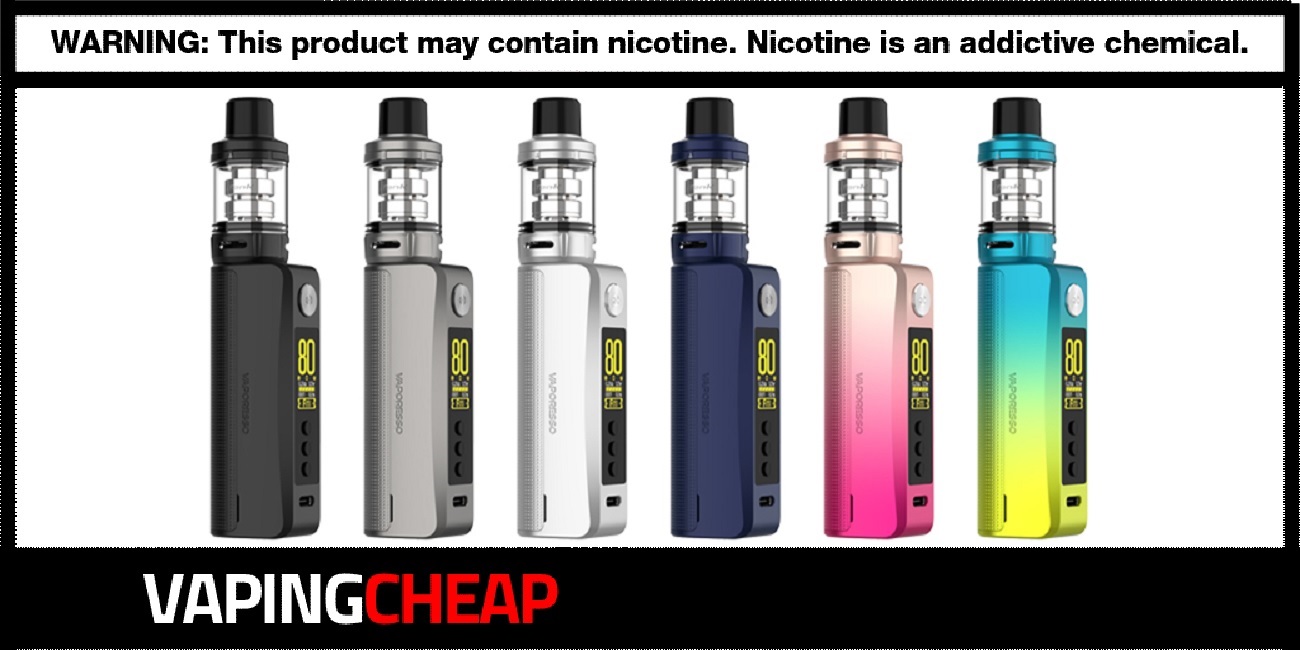 If you're looking for the best deals and discounts for the Vaporesso Gen 80 S Mod and Kit, then look no further! Get the 80w box mod for only $23.29. To get this price, simply use the code "VG8M" in the cart. The mod is also in stock at a USA based shipper for $27.00 after the discount code "Hardware10".
The full starter kit is also on sale from a USA based store for only $28.49 after using the coupon code "Vapor25". There's only a few color options available for purchase.
The Gen 80 S Mod by Vaporesso is powered by the Axon chipset, which gives it a maximum output of 80w. On top of that, it allows it to have different modes, such as the new F(t) mode. The Vaporesso Gen 80 S Box Mod does require a single 18650 battery, and keeps a pretty compact size. However, unlike the Gen Nano Mod, this one has a curved body for added comfort.
If you are looking into the full 80w vape kit, it comes with the Vaporesso iTank. This sub-ohm tank has an e-juice capacity of 5ml. Furthermore, the sliding top fill design makes it quite easy to fill. This atomizer utilizes the Vaporesso GTI Coils and comes with two different coils in the box. Lastly, you can adjust the airflow by twisting the base.
This is definitely a great starter kit if you're looking for an upgrade or a step up from your current setup. It's priced just right and offers a lot for a low cost.
Vaporesso Gen 80 S 80w Kit Features:
Vaporesso Gen 80 S Mod

Requires a single high drain 18650 battery (Not Included)
Maximum wattage output: 80w
Axon Chipset
User Modes: wattage, F(t) and pulse
Large display screen
Compact body

Vaporesso iTank

Maximum e-juice capacity: 5ml
Sliding top fill design
Compatible with the GTI Coils
Stainless steel construction
Adjustable bottom airflow
What's Included:
Vaporesso Gen 80 S Mod
iTank Atomizer
GTI 0.2 ohm coil head
USB Type-C Cable
0.4 ohm coil head
Accessory Bag
Warranty Card
User Manual
Be sure to check out the Vaporesso 80 S Kit video review