Tesla Invader 4X Starter Kit $32.99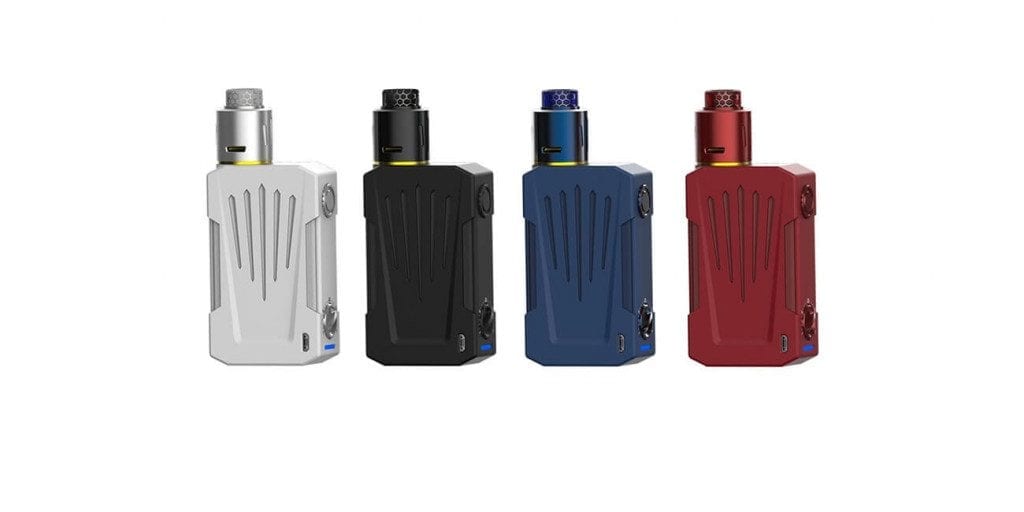 For a limited time only, the new Tesla Invader 4X Starter Kit is on sale right here for only $32.99 using coupon code "Invader4X"! The colors available for purchase are Black, White, Red and Blue.
The Tesla Invader 4X Kit includes the new Tesla Invader 4X Mod and the Invader 4X RDA. The Invader 4X Mod requires 2 high drain 18650 batteries and has a maximum wattage output of 280w. In addition, this device has a minimum firing resistance of 0.08 ohm. It has a variable voltage output that can be adjusted using the potentiometer on the front. There are 5 different settings which range from 3v to 8v.
The new Tesla Invader 4X RDA is primarily constructed out of stainless steel material and includes a wide bore resin drip tip. In addition, this atomizer has an overall diameter of 25mm, so it will look great on a mod like the Invader 4X. It features a two post single coil build deck, making it easy to install coils. Lastly, the Invader 4X RDA sports an adjustable bottom airflow design.
All in all, this is a solid deal for the new Tesla Invader 4X Starter Kit! If you were a fan of the previous Invader box mods, and looking for their newest release for cheap, then this is a deal worth checking out for sure. You can pick this starter kit up at Sourcemore for only $32.99!
Product Features:
Tesla Invader 4X Mod

Requires 2 18650 batteries (Not Included)
Maximum wattage output: 280w
Variable Voltage Mod
5 Voltage Modes
Large fire button

Tesla Invader 4X RDA

Overall diameter: 25mm
Two post single coil build deck
Adjustable bottom airflow
Stainless steel construction
Wide bore resin drip tip