SnowWolf Mfeng UX 200w Mod $17.00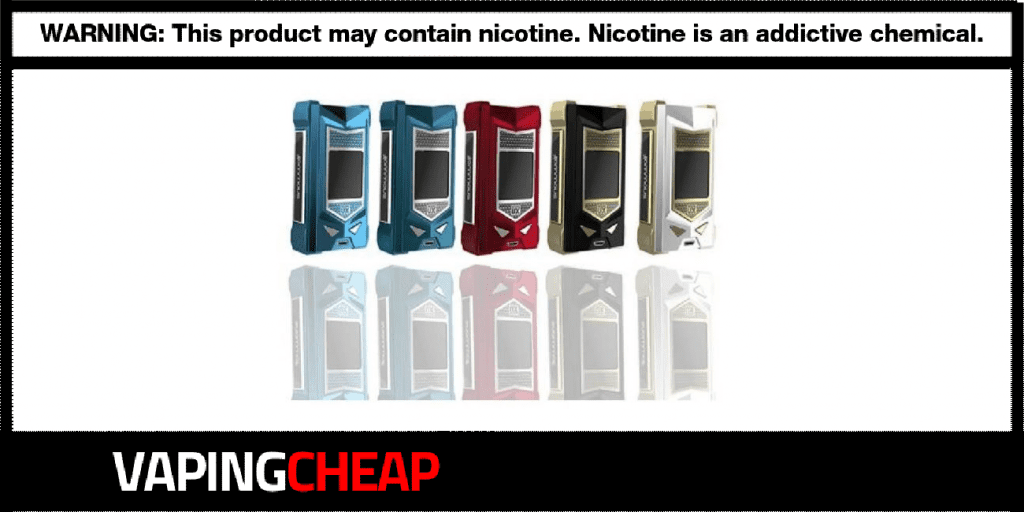 The brand new SnowWolf Mfeng UX 200w Mod is now in stock and on sale for only $17.00 with code "vapingcheap10". Free worldwide shipping is included when spending over $50. There's various color options available that you can choose from.
SnowWolf's new Mfeng UX 200w Box Mod requires high drain 18650 batteries for operation. It offers the vaper a maximum wattage output of 200w, and a maximum voltage output of 7.5v.
In addition, in the standard wattage setting, there are three different modes available which are Soft, Normal and Hard. Not to mention, there is a DIY mode as well, allowing you to further customize your vape experience.
Like many new vape mods, this one also features temperature control for Ni200, Ti and SS wire materials. A TCR mode is available as well. The SnowWolf Mfeng UX 200w Mod is primarily constructed of zinc alloy and ABS. Lastly, it features a large 1.3 inch TFT color display screen, allowing you to easily see all of the information such as wattage setting, coil resistance, battery life and more.
All in all, this is an excellent vape mod deal. If you're a fan of previous SnowWolf devices or simply looking for a new high wattage mod, then definitely check out this sale. At this price, these certainly won't last too long.
SnowWolf Mfeng UX Box Mod Features:
Requires High Drain 18650 Batteries For Operation (Not Included)
Maximum Wattage Output: 200w
Maximum Voltage Output: 7.5v
Three Firing Modes: Soft, Normal, Hard
DIY Mode
Temperature Control (Ni200, Ti, SS, TCR)
Pre-Heat Function
Large 1.3 Inch TFT Color Display Screen
Magnetized Battery Door
Zinc Alloy & ABS Construction
5 Unique Color Options Available
What's Included
MFeng UX 200w Box Mod by SnowWolf
Micro USB Cable
User Manual
Check Out The SnowWolf Mfeng UX Mod Review