Smok Nord 2 Replacement Pods 3 Pack $3.48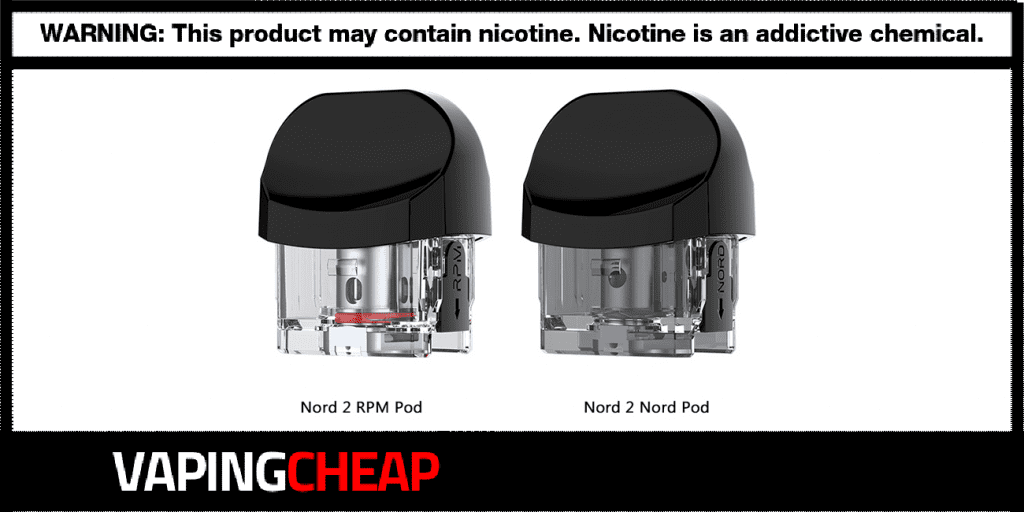 Here are cheap deals and discounts on the Smok Nord 2 Replacement Pods. Grab a 3 pack of cartridges for just $3.48 using discount code "vapingcheap". It's also in stock from a USA based store for only $4.22.
These replacement pod cartridges are designed specifically for the new Smok Nord 2 pod system. There are two different types of pod cartridges that's available which include the Nord Pod Cartridge, and the RPM Pod Cartridge. The first option is compatible with the original Nord Coils.
However, the second option is compatible with their newer RPM coils. Either way, there's a bunch of coil options available for you to use, which is always a good thing. The Smok Nord 2 replacement pods have a maximum e-liquid capacity of 4.5ml. Lastly, they have an integrated mouthpiece, and fill from the side.
All in all, this is an excellent sale on the Smok Nord 2 replacement pods. If you're looking to stock up on a few for cheap, then look no further. With this discount, each individual cartridge only costs just above $1.
Smok Nord 2 Replacement Pod Cartridge Features:
Pack of 3 Replacement Pod Cartridges
Compatible with Smok Nord 2 Pod System
4.5ml E-Liquid Capacity
Side Fill
Integrated Mouthpiece
2 Options

Smok Nord 2 Nord Pod

Compatible with Nord Coils

Smok Nord 2 RPM Pod

Compatible with RPM Coils