Smok Nfix Pro Kit $12.08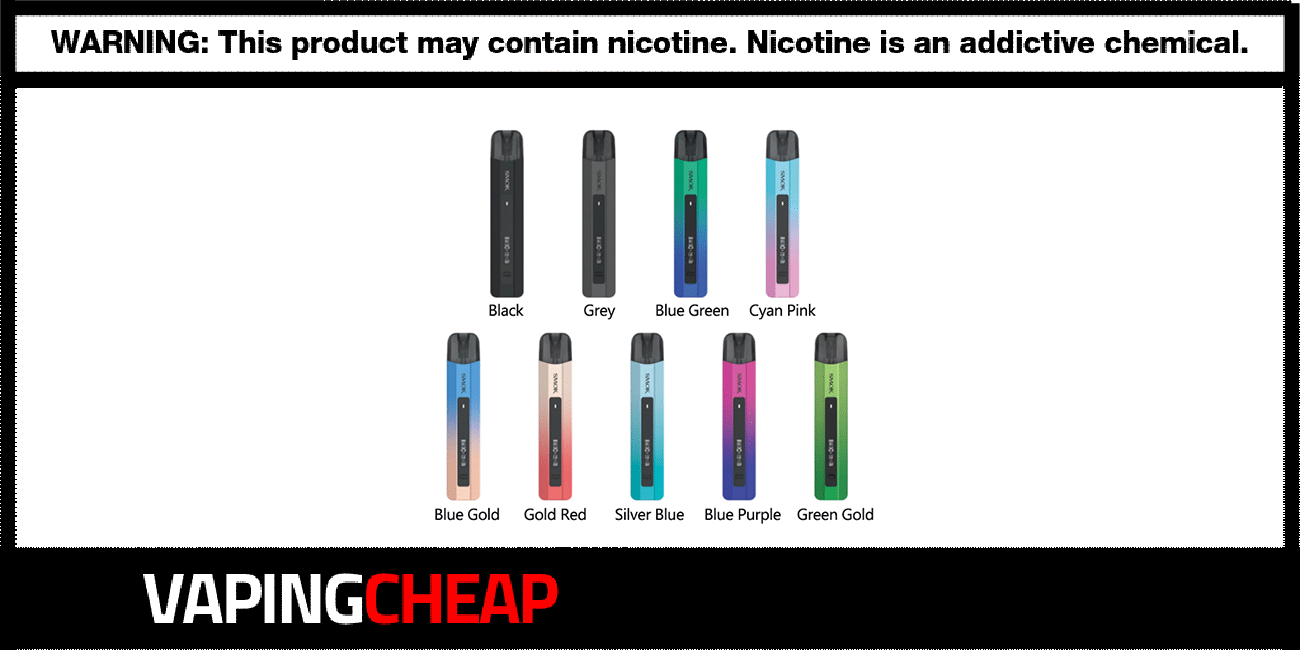 Here are the best deals and discounts for the new and improved Smok Nfix Pro Kit. Buy this vape pod kit for only $12.08 after logging in and using coupon "SPRING". It's also available from a USA shipper for $17.99 when using the code "VAPOR25". There are 9 different colors you can choose from including black, grey, blue-green, cyan pink, blue purple and more.
The Nfix Pro Pod System Kit by Smok is an upgrade from the original Nfix and offers a variety of improvements to provide an even better vape experience. This device has a built-in 700mAh battery, which can be recharged with a type-c cable. Additionally, this pod system has a maximum wattage output of 25w. Another great feature is the adjustable airflow system. On the back of the NFix pro, you'll find the air inlet, which you can close or open to adjust the draw to your liking.
Smok Nfix Pro Kit Pod System comes with one Nfix Pro Pod Cartridge and two replacement coils. The first replacement coil is a 0.9 ohm coil, while the other features a 1.2 ohm coil. However, both are designed for MTL vaping, with the first coil providing a warmer vape.
The included pro cartridge has a maximum e-juice capacity of 2ml. Filling it is pretty easy with the side fill system. Lastly, this device has a 0.69 inch display, allowing you to see all you need to know in a quick glance.
This is another great ultra-compact pod device kit coming from Smok. If you prefer these slimmer form factors and looking for a solid performing pod system, definitely check out the Nfix Pro.
Smok Nfix Pro Pod System Kit Features:
Internal 700mAh battery
Maximum wattage output: 25w
Adjustable airflow
Zinc alloy construction
Auto fire design
Compatible with the Nfix Pro Pods


Maximum e-juice capacity: 2ml
Side fill design
1.2 ohm coil or 0.9 ohm coil (Depends on the coils you buy)
What's included:
Nfix Pro Device
Nfix Pro Pod
Two Replacement Coils

0.9 Ohm Mesh Coil
1.2 Ohm Mesh Coil

Type-C Cable
User Manual
More Great Vape Deals...
---
Aspire Nautilus GT Kit $49.90
Here are cheap deals, discounts and sales for the Aspire Nautilus GT Kit in collaboration with Taifun. Buy one from[...]