Smok Acro Pod System Kit $20.24 (USA)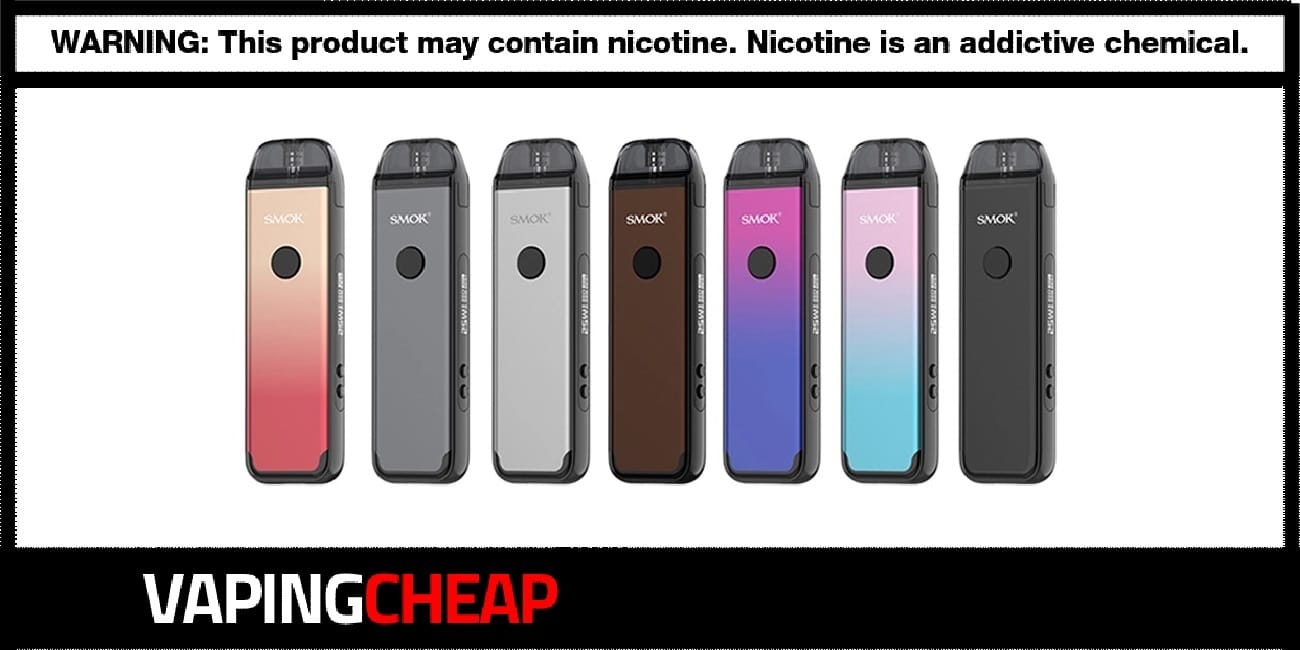 Here's where you'll find all the cheap deals and discounts for the Smok Acro Pod System Kit. Buy yours from a USA based shipper for $20.24 with code "VAPOR25". It's also in stock at a China based store for just $20.69 after the discount code "Acro". There's seven different color options available for purchase.
Smok's Arco vape pod has a slim and compact design. This makes it easy to carry around and travel with. Additionally, it's extremely lightweight, but still packs a larger 1000mAh built-in battery.
Additionally, the Acro Pod System has a maximum wattage output of 25w and can be adjusted using the buttons on the side. Like the Nord 4 Pod System, this device features an adjustable airflow control, so you're able to fine tune the draw. There's a large fire button, but you can also utilize the draw to fire mechanism to vape.
Included with the Smok Acro pod vape, you'll get two refillable pod cartridges. The first pod comes with a built-in 0.8 ohm coil while the other has a 1.0 ohm coil. Both are mesh coils, so you'll experience excellent flavor. Lastly, each of them holds a maximum e-juice capacity of 2ml.
If you're in the market for a slim pod device that offers adjustable wattage and airflow control, then definitely check out the Smok Acro pod system kit.
Smok Acro 25w Pod Starter Kit Features:
Internal 1000mAh battery
USB Type-C Charging
Maximum Wattage Output: 25w
OLED Display Screen
Three Button Layout
Draw Activated Firing Mechanism
Adjustable Airflow System
Compatible With The Acro Pod Cartridges

Maximum E-Juice Capacity: 2ml
Side Fill Design
0.8 ohm Coil or 1.0 ohm Coil
What's Included:
Smok Acro Pod Kit
1.0 ohm Pod Cartridge
USB Type-C Cable
0.8 ohm Pod Cartridge
User Manual