RIPE x Esco Bars Disposable Vape $10.80 (USA)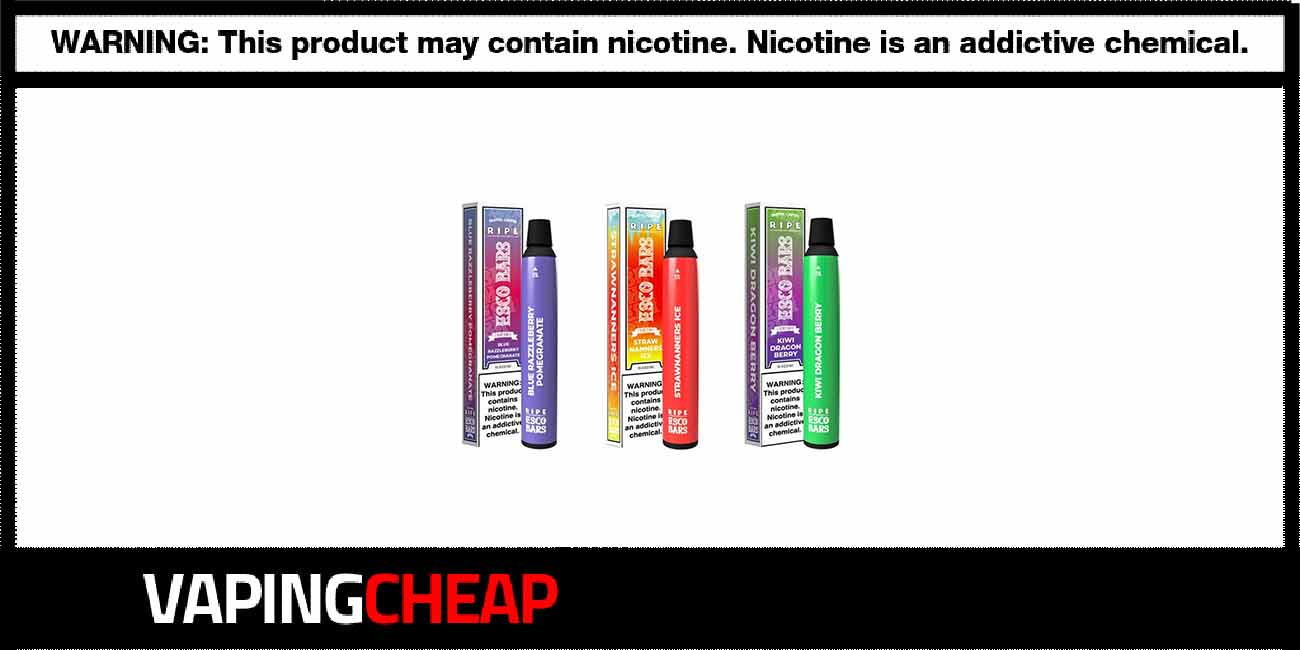 Here's an amazing sale on the new Ripe Esco Bars Disposable Vape! Buy one for only $10.80 using discount code "VC10"! It's also on sale at another USA based store for only $13.24. No discount code required.
The RIPE Esco Bars Disposable Vape is currently available in three different flavors which include Blue Raspberry Pomegranate, Kiwi Dragon berry and Strawnanners Ice. Additionally, these disposable vape utilizes a 1000 mAh built-in battery, so you'll get plenty of battery life before needing to open up a new vape bar. What's great about these in particular are the coil heads that's on the inside, they're mesh! This means you'll be getting excellent flavor from each Ripe x Esco Bar.
Each RIPE Esco Bars Disposable Vape does come with 5% nicotine total, which is 50mg nicotine strength. Lastly, each disposable bar will have a total of 6ml, which can deliver up to 2,500 puffs per bar.
If you enjoy using vape bars, then you'll definitely want to check out the Ripe x Esco Bars disposable vapes. They're priced right, give a ton of value at up to 2,500 puffs, and are easy to take with you anywhere. If you're looking for another great option with more flavors, take a look at the Hyde Edge Recharge.
Ripe Esco Bars Disposable Vaporizer Details:
Built-In 1000mAh battery
Maximum e-juice capacity: 6ml
Mesh Coil
Three unique flavors:

Blue raspberry pomegranate
Kiwi dragon berry

2,500 Puffs
Preloaded with 50 mg Nicotine