FreeMax FireLuke Mesh Coil 5 Pack $13.99 (USA)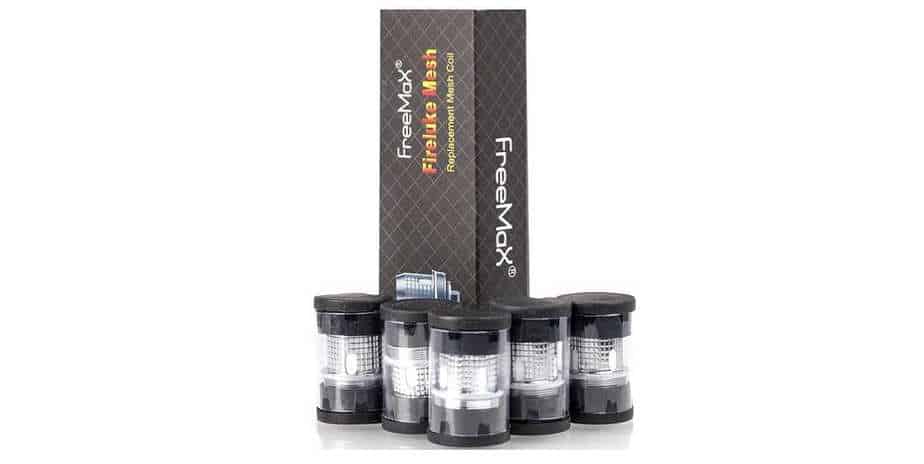 For a limited time only, the FreeMax FireLuke Mesh Coil 5 Pack is now on sale right here for only $13.99! No coupon code required! Free shipping applies to US orders over $39.99.
The FreeMax FireLuke Mesh Coil Pack includes five replacement coil heads. Each coil has a resistance of 0.15 ohm. In addition, these coils are constructed out of Mesh wire and feature a vertical coil design, so you will get phenomenal flavor from these coils. These coils are best between 40-90w, but we've found the sweet spot to be around 65w. Lastly, the FreeMax FireLuke Mesh coils are 100% organic cotton and compatible with the Freemax FireLuke Mesh Sub Ohm Tank.
All in all, this is a excellent deal for the FreeMax FireLuke Mesh Coils 5 Pack! If you're a fan of the FreeMax FireLuke Tank and looking to stock up on some of your favorite coils, then this is a deal definitely worth checking out! Make sure to check out this deal at VapeWild for only $13.99!
Product Features:
Pack of 5
Mesh Wire

Vertical Build
0.15 Ohm
Best Between 40-90w

100% Organic Cotton
Compatible with FreeMax FireLuke Mesh Sub Ohm Tank