Cuttwood ELiquid Sale! 20% Off + FS!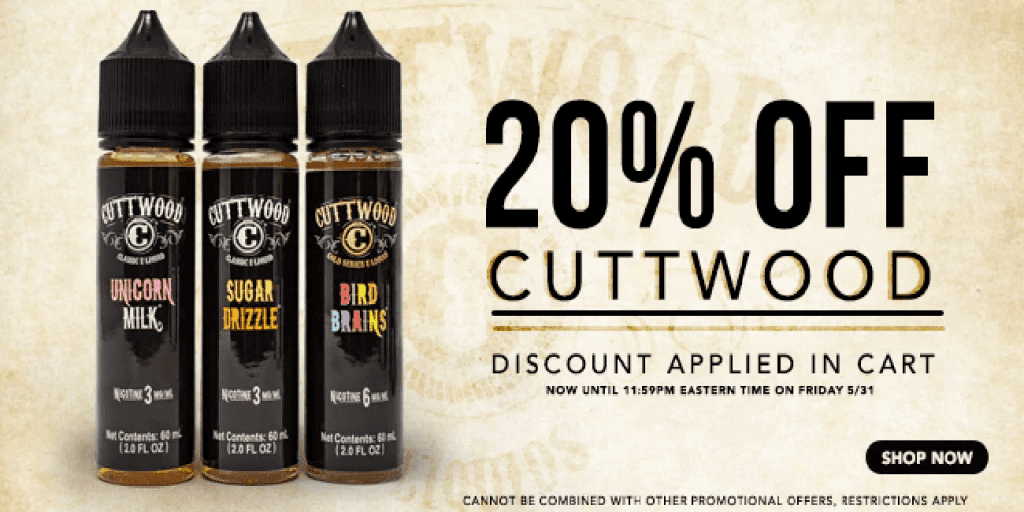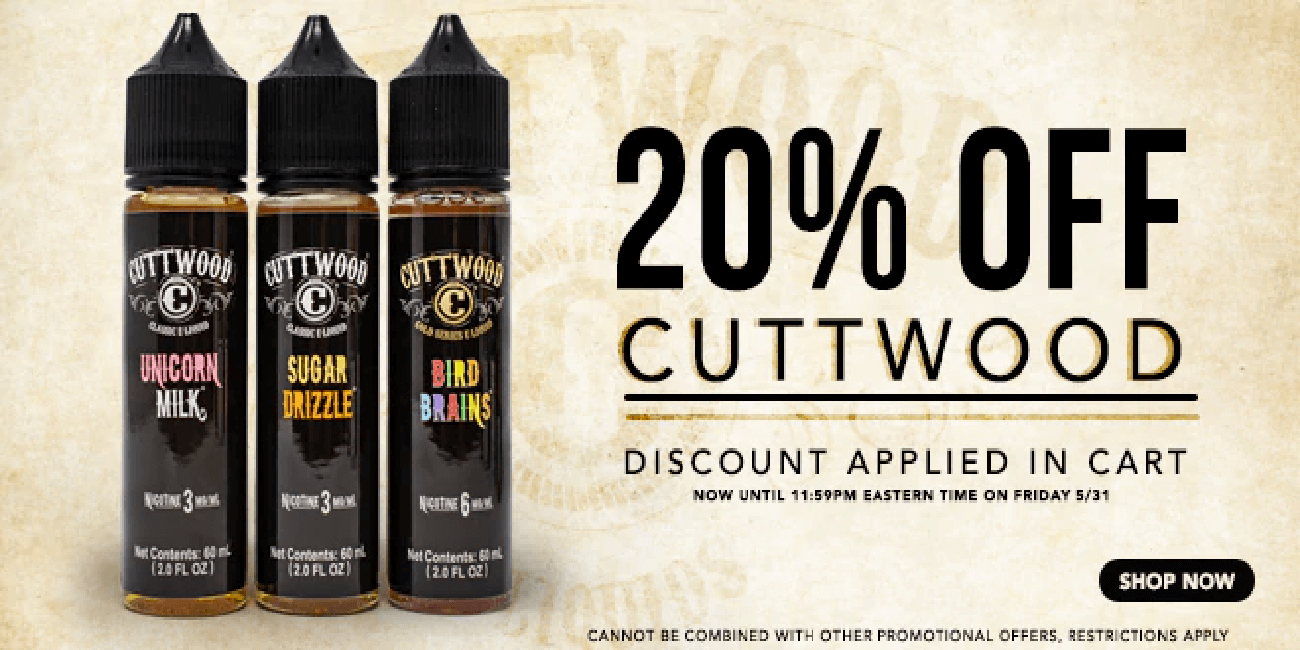 During the Cuttwood ELiquid Sale, you can save 20% off this entire e-juice line! No code needed, this discount automatically applies in your cart. To make this deal even better, free US shipping is included!
There are currently seven different flavor options available which are Mega Melons, Bird Brains, Tobacco Trail, Mr. Fritter, Sugar Drizzle, Unicorn Milk and Boss Reserve. Each flavor that is offered does come in a chubby gorilla bottle, so it's very easy to drip with or fill your vape tanks!
The nicotine strengths available are 0mg, 3mg, 6mg and 12mg. 12mg is perfect for you vapers who enjoy mouth to lung vaping. Depending on the e-liquid, the blend is either a 70VG/30PG or 75VG/25PG, so you'll get plenty of vapor and flavor production.
Our personal favorites of this line are definitely Unicorn Milk and Boss Reserve. They're both one of a kind e-liquids, and just vape great in any atomizer we've used them in. If you're a fan of dessert type vape flavors, then we highly recommend checking those two out. However, if you're a fan of cereal vapes, you can't go wrong with Bird Brains!
Cuttwood is known for some of the best e-juices and this is an excellent sale if you're looking to try a new flavor or want to grab some of your favorites at a discount. Remember, this Cuttwood Eliquid sale is for a limited time only, so don't miss out!
Cuttwood E-Juice Details:
Save 20% off Entire Line (No Code Needed - Discount Applies In Cart)
Free US Shipping (No Minimum Required)
60ml Bottle Size
Chubby Gorilla Unicorn Bottles (Easy to fill tanks with)
VG/.PG Ratio: 75VG/25PG or 70VG/30PG
Nicotine Strength Options: 0mg, 3mg, 6mg, 12mg
Flavors Available:

Unicorn Milk
Sugar Drizzle
Boss Reserve
Mega Melons
Bird Brains
Tobacco Trail
Mr. Fritter