Vapemons Monster Mesh Mini Pro Tank $15.95 (USA)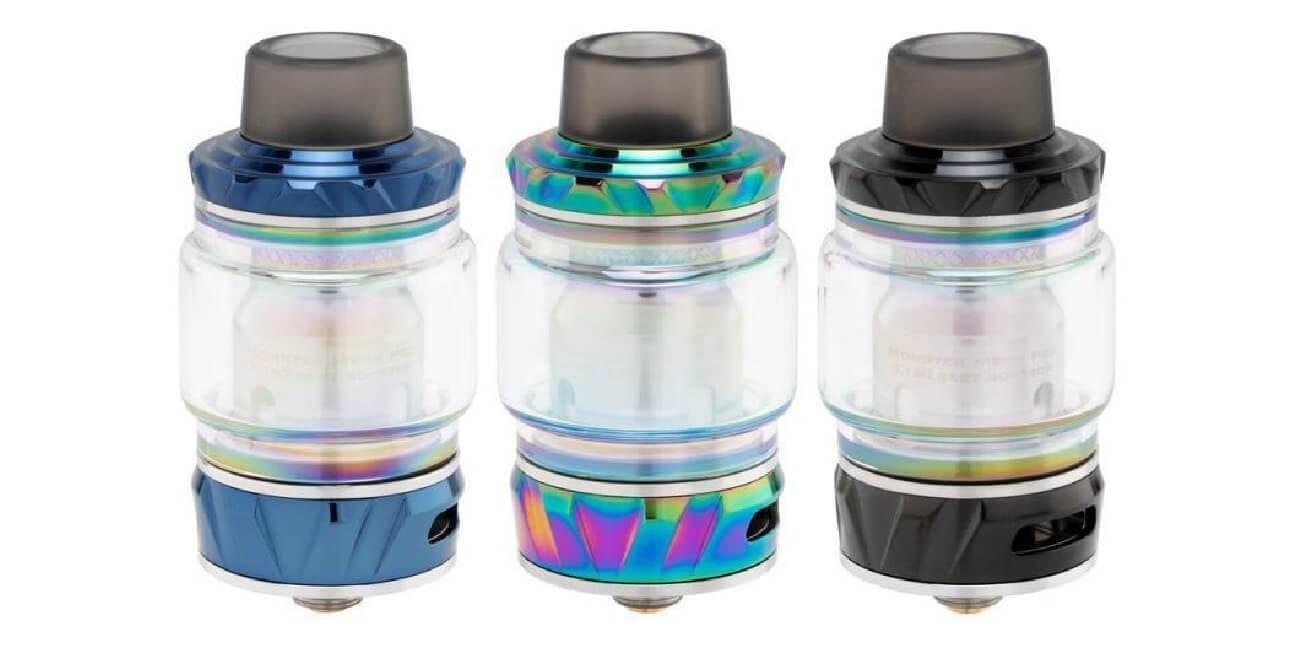 Here's a great deal on the Vapemons Monster Mesh Mini Pro Tank! Get it for only $15.95! No code is needed. Free shipping does apply to USA orders over $50. There's currently three color options available which are Black, Blue and Rainbow.
This tank sports an overall diameter of 24.mm, so it'll pair great with your larger box mods. In addition, it can hold a maximum of 4.5ml of e-juice, and features a unique Roll-N-Fill design.
Also, it does feature a heat insulation layer, which allows for a safer vape experience. Airflow does come in from the bottom, and is fully adjustable. It also has a unique pyramid drip tip, which helps reduce any spit-back from occurring.
Like many newer sub ohm tanks, this one does include mesh replacement coil heads. Firstly, you'll get the Kanthal Triple Mesh Pro which has a resistance of 0.15 ohm. Secondly, there's a 0.15 ohm Double Mesh. Both coil heads are rated up to a whopping 120w! Lastly, the Vapemons Monster Mesh Mini Pro Tank sports a gold plated 510 contact, ensuring excellent conductivity.
If you're looking for a new affordable sub ohm tank that not only includes mesh coils, but offers a few unique features, then this is a deal for you!
Monster Mesh Mini Pro Vape Tank Features:
Base Diameter: 24.5mm
Maximum E-Liquid Capacity: 4.5ml
Unique Top Fill Design
Pyramid Drip Tip (810 Compatible)
Gold Plated 510 Connection
Replacement Pyrex Glass Tube Included
Adjustable Bottom Airflow
Heat Insulation Layer
Includes 2 Mesh Coils

0.15 ohm Double Mesh (60w - 120w)
0.15 ohm Triple Mesh (60w - 120w)

Colors: