Vapefly Galaxies MTL Kit $3.99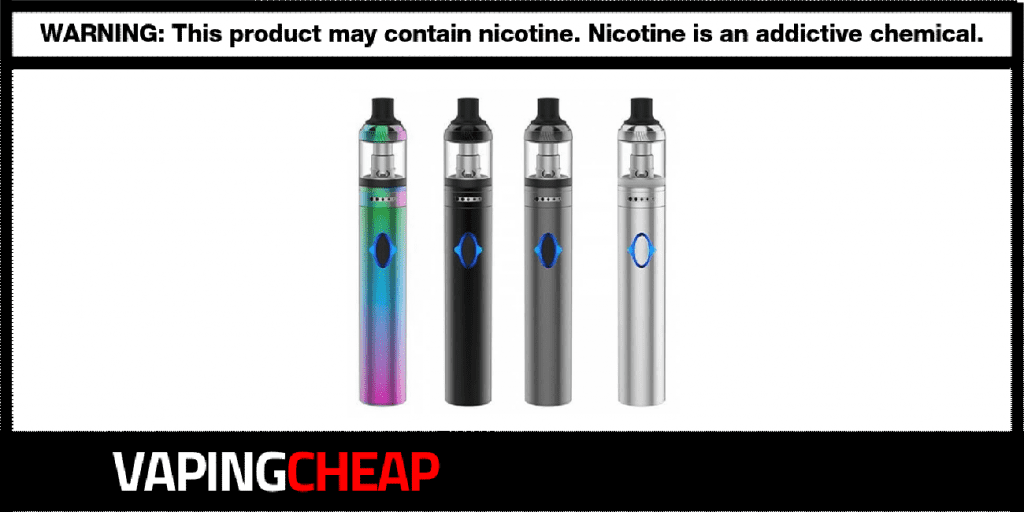 Here's a great deal on the new Vapefly Galaxies MTL Kit! Get it for only $3.99! No discount code required. It's also on sale at a USA based store for $19.00 using coupon code "New5"! There's multiple color options available which are Stainless Steel, Rainbow, Gun Metal and Black.
Vapefly has released quite a few atomizers designed for mouth to lung vaping, and this time around, they've created an entire vape kit. Included in this kit, you'll get both the Galaxies Battery Mod and the Galaxies MTL Tank. The device itself is powered by an internal 1,400mAh battery, and can be charged using a micro USB cable (included). Also, it features a simple single firing button, and offers the vaper three different modes. These modes include an output voltage of 3.7v, an output voltage of 3.3v, and a bypass mode.
Vapefly's Galaxy MTL Tank has an e-liquid capacity of 1.8ml, and can be filled from the top. Although it doesn't seem like much capacity, you won't be blowing through e-juice as fast as other tanks since it's designed for a MTL vape. In addition, there's two different coils, which are a 0.6 ohm mesh and a 0.5 ohm mesh coil. Lastly, there's 9 different airflow inlets, allowing you to fine tune the draw to your preference.
If you're looking for a simple and easy to use vape pen kit, then this is a deal definitely worth checking out. As mentioned previously, Vapefly does release some pretty good MTL devices, and this is another that will certainly satisfy your mouth to lung needs.
Vapefly Galaxies MTL Vape Kit Features:
Galaxies Battery Mod

Internal 1,400mAh Battery

Includes Micro USB Charging Cable

Simple One Button Operation
3 Output Modes with LED Indicator Light

3.7v Output Voltage (Blue Light)
3.3v Output Voltage (Purple Light)
Bypass Mode (Green Light)
Low Battery Level (Red Light)

Mutliple Safety Protections

Galaxies MTL Tank

1.8ml E-Liquid Capacity
Top Fill
Stainless Steel & Glass Construction
Mesh Coils
9 Airflow Inlets (Adjustable)
MTL Drip Tip
Includes Spare Glass Tank Section