Ulton Lilitu 25mm RTA $32.90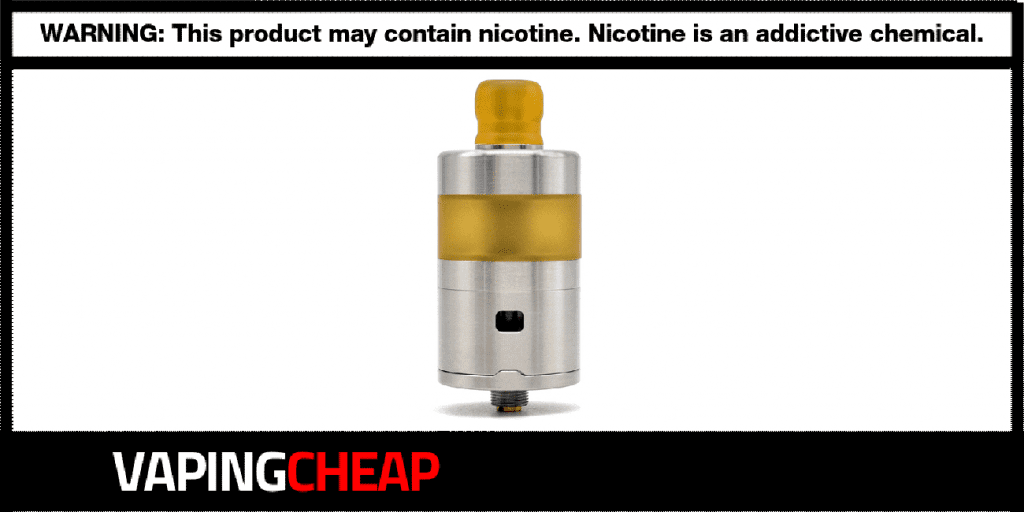 Here's a cheap deal and discount for the Ulton Lilitu 25mm RTA in collaboration with Umbra. Buy one for $32.90 when using code "2020CNY". Free shipping is included. There's currently only one color option which is Silver.
The Ulton and Umbra Lilitu 25mm RTA sports a unique design, especially when it comes to the airflow system. Firstly, it does have a maximum e-liquid capacity of around 3ml, and features a top fill design.
Additionally, with its large 25mm overall diameter, it's a great suit for most vape mods on the market today. Now, moving on to what makes this atomizer unique, and sets it apart from other RTAs.
For one, the airflow does come in from the side rather than the bottom, which is more traditional. Also, there is an interchangeable airflow insert that allows you to fine tune the airflow. Included in the packaging, you'll get multiple peek airflow inserts ranging from mouth to lung, restrictive direct lung and full open direct lung. By simply changing out the insert, you can completely change up how the Ulton Lilitu 25mm RTA vapes.
Building on the Lilitu RTA is also very easy, and this is thanks to its two post build deck. There's more than enough space to fit any coil for flavor including Aliens, Claptons and more. The airflow is directed right at the coil as well, which does provide excellent flavor.
If you're a fan of RTAs, and looking for one that's unique, then you'll definitely want to check out the Ulton Lilitu 25mm RTA. With its airflow inserts, and the ability to change up the vape from MTL to DL vaping, it's incredibly versatile and caters to the vast majority of vapers.
Ulton Lilitu RTA 25mm Features:
Designed by Umbra
25mm Overall Diameter
Around 3ml E-Liquid Capacity
Top Fill
Unique Side Airflow Design

Interchangeable PEEK Airflow Inserts
MTL & DTL Airflow Options

Ultem Drip Tip
Large Single Coil Build Deck
Ultem & Glass Tank Sections
Color Option: Silver
What's Included
Ulton & Umbra Lilitu RTA 25mm
Replacement Glass Tank Section
Spare O-Rings
4x Airflow Inserts