Tesla Arktos Tank $8.73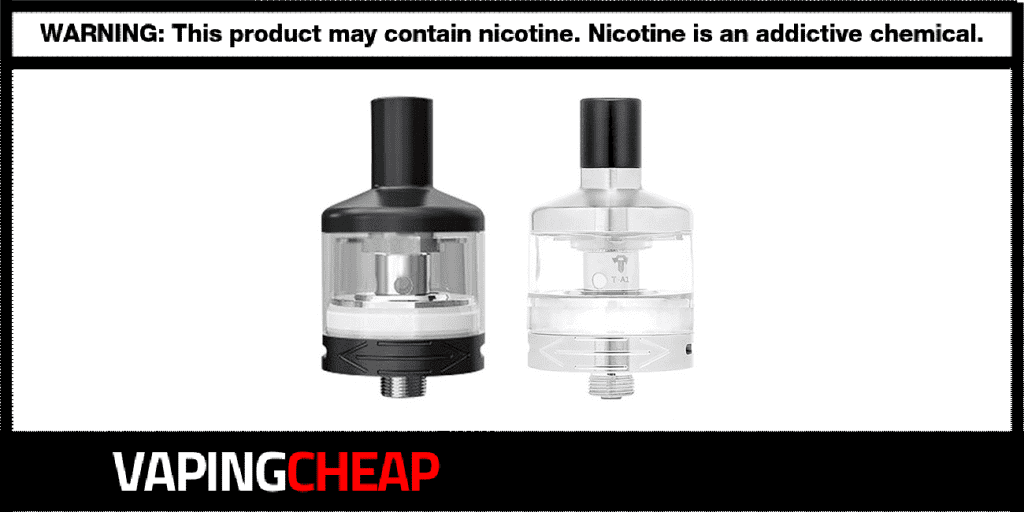 Here's a cheap deal and discount on the Tesla Arktos Tank. Buy one for just $8.73 when using our code "vapingcheap". There's two color options currently available which are Black, and Stainless Steel.
The Tesla Arktos Vape Tank is the atomizer that was included in the recently released Tesla T40 Kit. It sports an overall diameter of 24mm, which is pretty standard when looking at recent sub ohm tanks that's been released on the market. Additionally, it has an e-liquid capacity of 1.8ml, so it is TPD compliant. Also, it does feature a top fill system, but differs slightly as it has cross-shaped filling holes. This not only allows for an easy refill, but helps reduce any leaking.
At the top of the Tesla Arktos Tank, you'll find a 10mm bore drip tip. Airflow is located at the bottom, and it is fully adjustable. You'll be able to get both a restricted direct lung and mouth to lung vape with this tank atomizer,
There's also two different coil heads that's available for this tank. This includes a 0.6 ohm mesh coil, which is rated between 12w and 26w. The second coil is a 1.2 ohm coil which can be vaped anywhere between 8w and 12w. With this specific coil, you'll definitely get a good MTL vape. In addition, you can use both regular and nicotine salt e-juice with it.
If you're looking for an affordable low wattage tank that can be used for both MTL and DL vaping styles, then you won't wanna miss out on this sale for the Tesla Arktos sub ohm tank. You can't really go wrong with paying under 9 bucks.
Tesla Arktos Vape Tank Features:
24mm Diameter
1.8ml E-Juice Capacity
Top Fill Design with Cross Shaped Filling Ports

Easy to Refill
Reduces Any Leakage

10mm Bore Drip Tip
Adjustable Bottom Airflow
Compatible with Tesla Arktos Tank Coils

0.6 ohm Mesh Coil
1.2 ohm Regular Coil

Color Options: Black, SS
What's Included
Tesla Arktos Sub Ohm Tank (0.6 ohm Coil Pre-Installed)
Spare 1.2 ohm Coil
Arktos Packaging
User Manual