Psyclone Mods SqEvo Squonk Mod $79.99 (USA)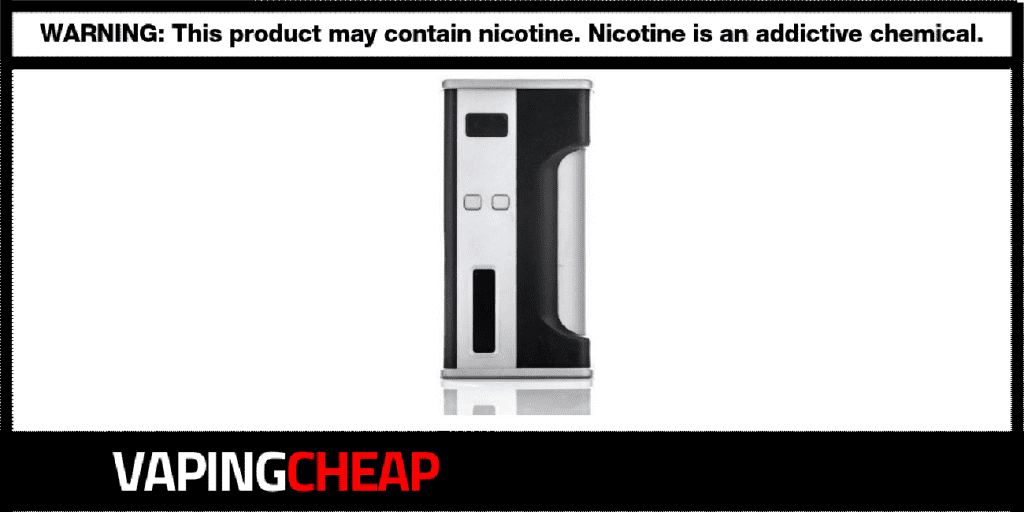 Here's a great deal on the newly released Psyclone Mods SqEvo Squonk Mod! Get it for $79.99. No code required to get this discount. There's two color options that's available which are Black Delrin and White Delrin.
Psyclone Mods has finally released one of their most anticipated projects, and these guys are easily known for making some of the Best RDAs that's geared towards flavor. This new device requires a single high drain 18650 battery, and can provide a maximum of 60w. It does feature the DNA60 board, so you know you're getting an accurate and quality vape experience. Not to mention, you can customize this board when connecting it to your PC, and utilizing the EScribe software.
There's quite a few features that make this squonk mod unique, and the first has got to be the actual construction. It sports a stainless steel chassis with a delrin injected molded body. On top of that, it has a bead blasted finish, leaving you with an incredibly durable mod.
The SqEvo by Psyclone Mods also features a manually adjustable 510, which may seem like a negative for some, but actually preferred for many vapers, especially those who enjoy luxury vape mods as they tend to last longer. Its squonk bottle can hold up to 7ml of vape juice, and has a threaded top cap, and its design makes it easy to install and take out.
While the Psyclone Mods SqEvo Squonk Mod is on the pricey side, it does feature an amazing construction, awesome chipset, and ergonomic form factor, and is a simply must have for those who are fans of Psyclone Mods products. These will go quick, so don't miss your chance while they're in stock!
Psyclone Mods SqEvo Features:
Evolv DNA60 Board
Maximum Wattage Output: 60w
Can Be Customized via Escribe Software
Requires Single High Drain 18650 Battery (Not Included)
Stainless Steel Chassis

Delrin Injected Molded Body
Bead Blasted Finish
Durable Construction

Manual Adjustable 510 Pin
7ml Silicone Squonk Bottle
Ergonomic Design
Many Safety Features Built In
Color Options
What's Included
SqEvo Squonk Box Mod by Psyclone Mods
User Manual
USB Cable for Charging & Upgrading
1 Squonk Bottle (7ml)
2.5mm Hex Wrench (To Adjust 510 Pin)
Psyclone Mods SqEvo Review
More Great Vape Deals...
---
MyVPro Free Shipping Weekend Sale!
For a limited time only, the Vandy Vape Bonza Kit Entension Tube is available for pre-order right here for only $14.39 using coupon code "Preorder10"! Free[...]