Oumier Blade 200w Mod $26.90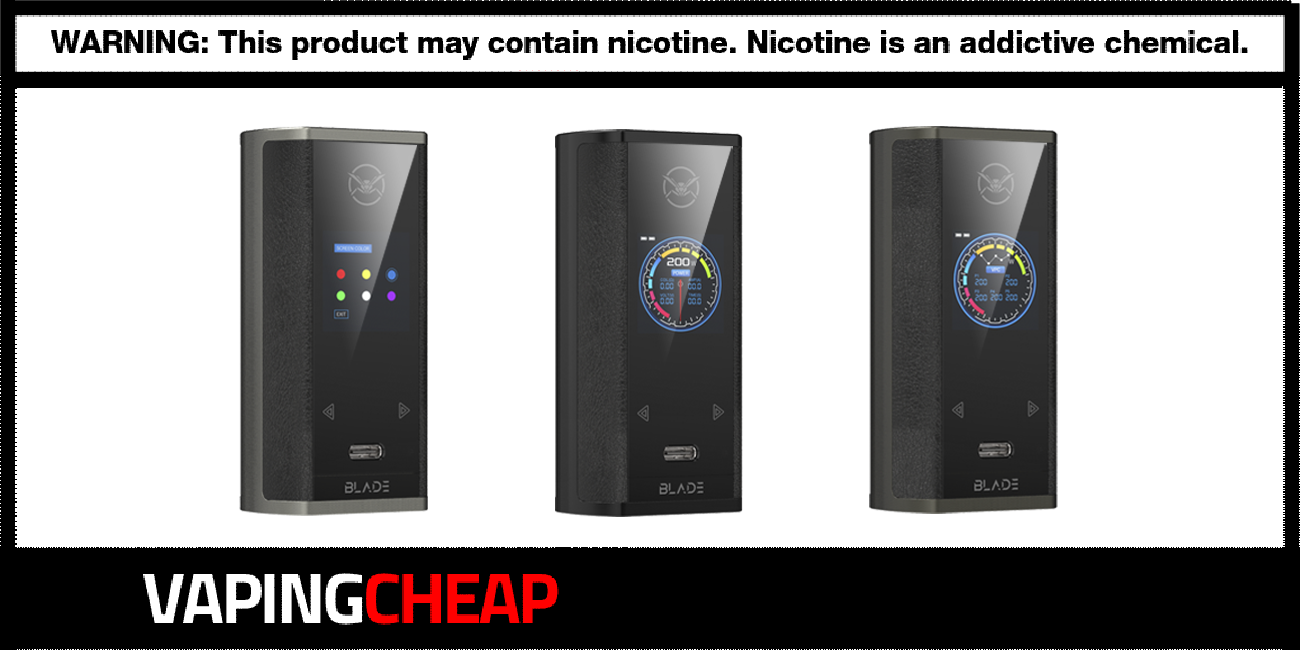 Here are the best discounts for the Oumier Blade 200w Mod. Get one cheap at only $26.90 when using the coupon "Blade". You've got three color options available which include Black, Pearlize Gun and Satin Nickel.
Oumier is back with a box mod called the Blade. This device utilizes two high drain 18650 batteries and offers plenty of power with its 200w maximum output. Additionally, the Blade 200w Mod is primarily constructed out of zinc alloy material, so it's not too heavy, but still quite durable. On top of that, this mod is IP67 grade waterproof, similar to other devices we've seen recently like Gaur-21 Box Mod.
The Oumier Blade Box Mod has a ton of modes to vape with. Besides wattage output, you have temperature control for various wires, bypass mode, TCR and VPC. On the front of the mod you will find a large display screen that makes it easy to check all the important info you'd need to see. Lastly, the Blade's buttons are embedded in the mod, providing you with a stealthy and clean look.
The Oumier Blade bod mod is an excellent follow up to their previous devices. As you'd expect with this brand, it's offered at a low price, so you won't be breaking the bank. It looks good, offers various modes, has plenty of power and best of all for under 30 bucks.
Oumier Blade TC Box Mod Features:
Requires two high drain 18650 batteries (Not Included)
Maximum wattage output: 200w
Zinc alloy construction
IP67 waterproof
User Modes: Power, Bypass, Temp Control (Ni, Ti and SS), TCR, VPC
Large TFT display screen
Three button layout
Ergonomic design
Three color options: Black, Pearlize Gun and Satin Nickel
What's Included:
Oumier Blade Mod
USB Type-C Cable
User Manual