Hellvape Arez 120w Mod $42.99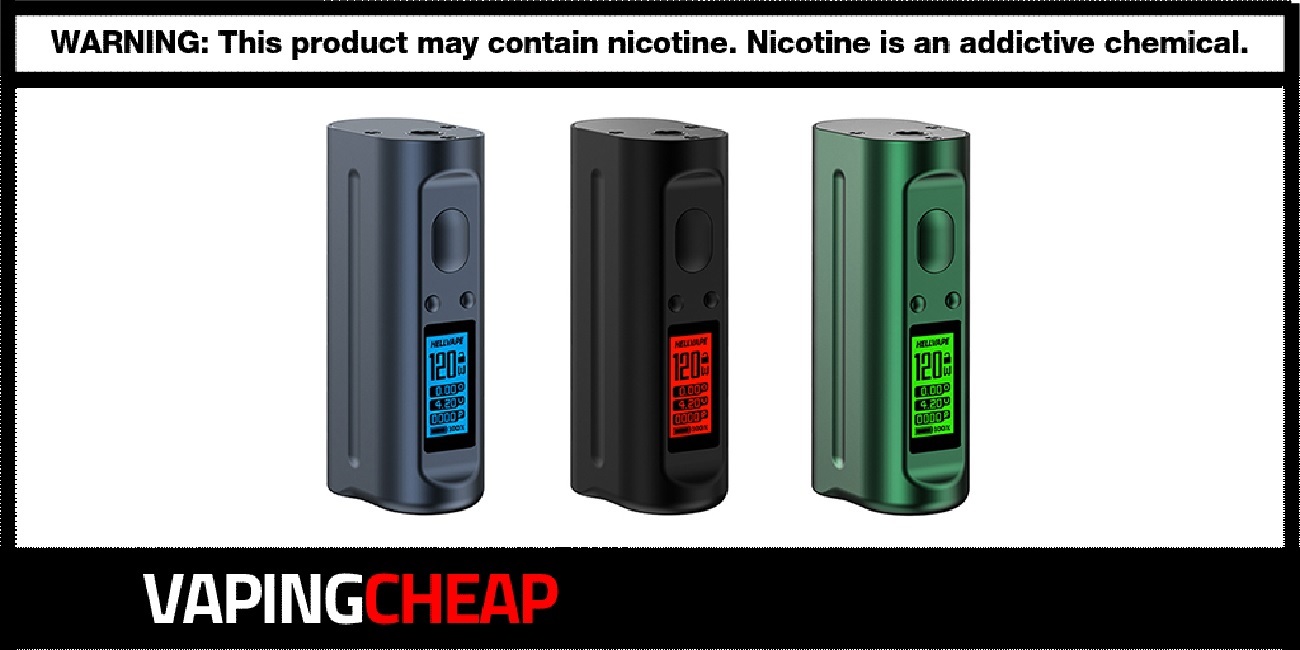 Here's where you'll find the best prices on the new Hellvape Arez 120w Mod. Buy yours for only $42.99 after using the coupon code "Arez". You can choose from three different color option including Blackish Green, Matte Black and Gunmetal.
Hellvape's new mod the Arez is a simplistic and compact mod that's constructed from aluminum alloy and stainless steel material. However, it features an unibody design, ensuring not only excellent quality and consistency, but an amazing look.
To power this device, you'll need a single high drain 21700 battery. It also supports a 20700 or 18650 battery as well, if you prefer to use those. It's powered by the Hellvape Hellchip, providing you with plenty of safety functions alongside 120w of power.
What you'll also get with the Arez 120w Box Mod by Hellvape is two different user or firing modes. This includes variable wattage and variable voltage. On the front of the device is a large display screen that can be customized with seven different background colors.
If you enjoy single 21700 mods, then you'll definitely want to check out the Hellvape Arez 120w Mod. With the unibody design and simplistic user interface, it's perfect for all vapers. It'll pair well with attys like Hellvape's Destiny RTA.
Hellvape Arez 120w 21700 Box Mod Features:
Powered by the Hellvape Hellchip
Requires a single high drain 21700, 20700 or 18650 battery
Maximum wattage output: 120w
Compact Unibody design
Aluminum alloy and Stainless steel construction
Large display screen
Variable wattage and Variable Voltage modes
Multiple safety features
Available in three different color options: Blackish Green, Gunmetal and Matte Black
What's Included:
Hellvape Arez 120w Mod
18650 Battery Adapter
USB Type-C Cable
User Manual
Warranty Card