Breazy Salt E-Liquid Sale! 30% Off All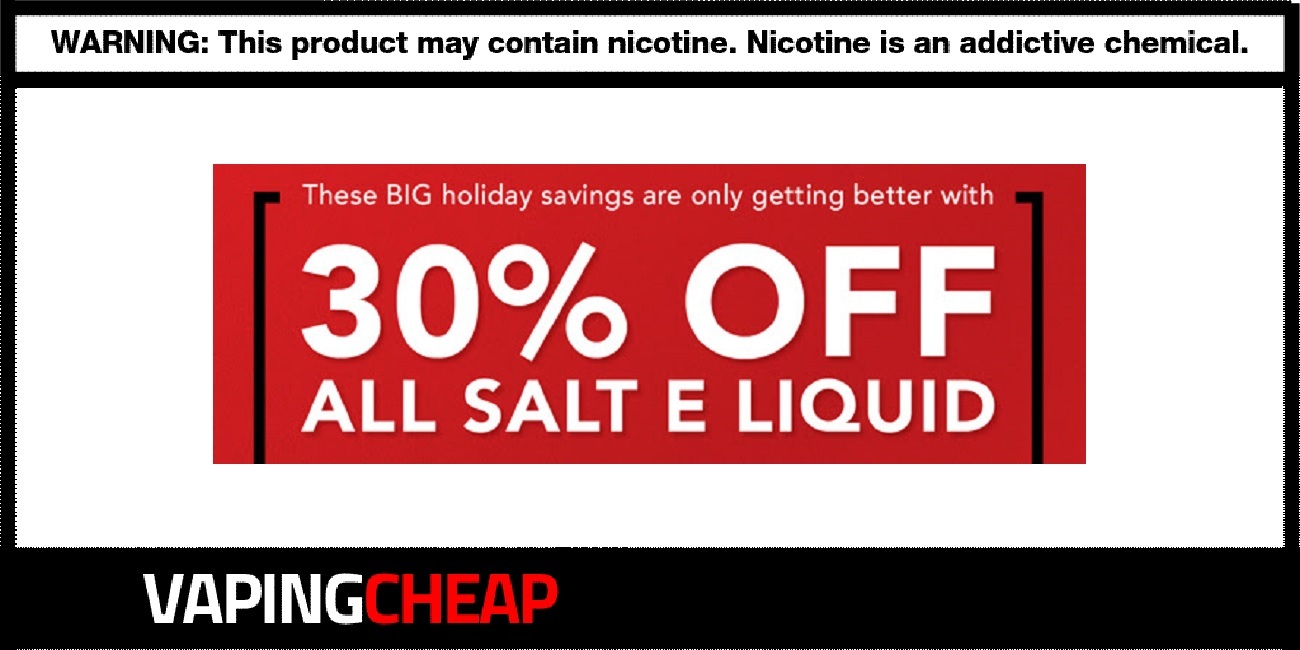 Here's another great sale to shop at before the holidays at Breazy! Take a whopping 30% off all salt e-liquids site-wide using the code "ALLSALT". Free shipping is included when spending over $50.
During this Breazy vape sale, you'll be able to save on all salt vape juices across their entire site! This includes many popular brands such as Pod Juice Salts, Mad Hatter I Love Salts, Innevape Salts, The Finest Salt, Solace Salts, NKD100 Salt and much more. With the amount of brands to shop from, you've got many nicotine strengths options, ranging from 18mg to 50mg. Remember, since these e-liquids do have salt nicotine, vape them only in MTL atomizers and pod systems only. These are not for sub ohm use!
If you're for a solid discount to save on all of your favorite salt e-juices, then definitely check out this vape deal, but keep in mind it does end soon, so get jump on savings while you can.
Breazy Salt Sale Details:
Save 30% off all salt e-liquids site-wide
Free shipping included over $50
Huge selection of salt vape juice brands
Nicotine strengths ranging from 18mg to 50mg
Not for sub ohm use
Limited time sale