Breazy Salt E-Liquid Sale! 25% Off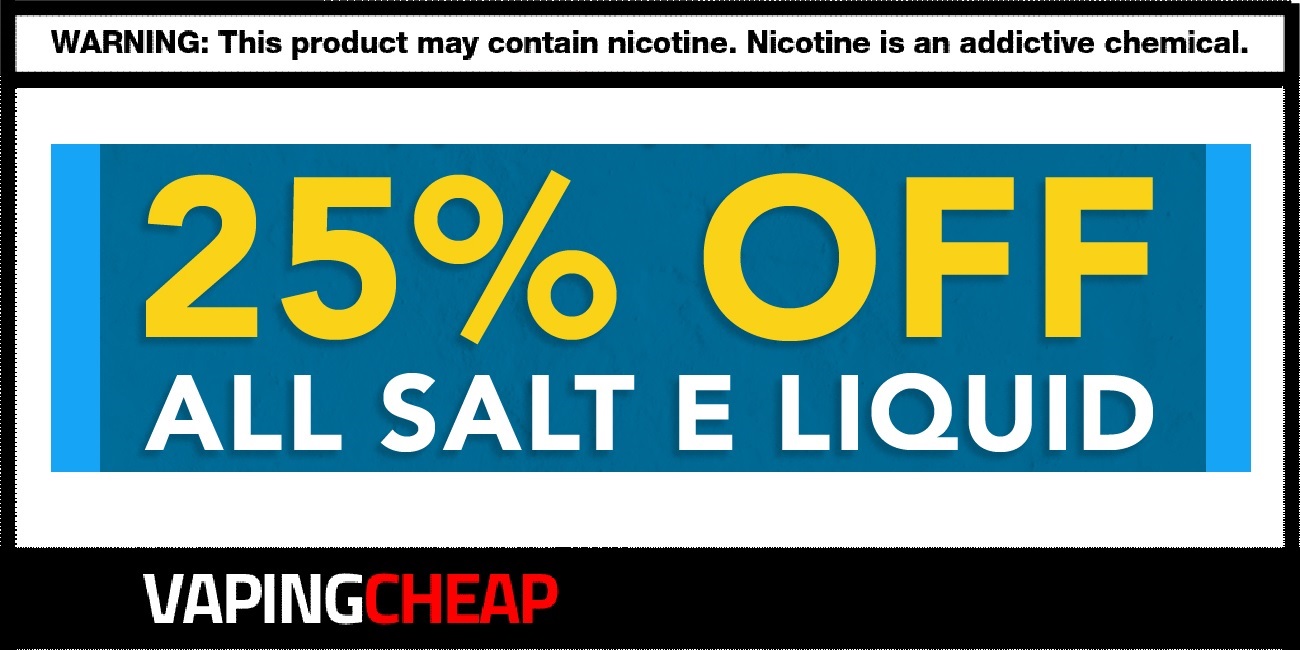 Here's an excellent limited time sale over at Breazy! This time around you'll be able to save an additional 25% off all salt e-liquids site-wide using the code "SALT25". Free shipping is included with your order when spending over $100.
As mentioned earlier, with this e-juice sale at Breazy, vapers will be able to take an extra 25% off all salt vape juices, including those that are already discounted! They carry a huge selection of brands which means you've got plenty of nicotine strength options and best of all, a massive selection of different flavor options. No matter what you're looking for, from fruits to tobacco or menthol, they've got you covered.
If you're looking to stock up on your favorite salt flavors, then definitely check out this vape deal at Breazy. However, it does end in a few days, so keep that in mind while you're browsing. They don't offer this kind of discount too often on salts, so we always recommend taking advantage when you can.
Breazy Salt Sale Details:
Save 35% off all salt e-liquids site-wide
Free shipping included over $100
Huge selection of salt vape juice brands
Nicotine strengths ranging from 18mg to 50mg
Not for sub ohm use
Limited time sale