COTN Threads 20pc $5.40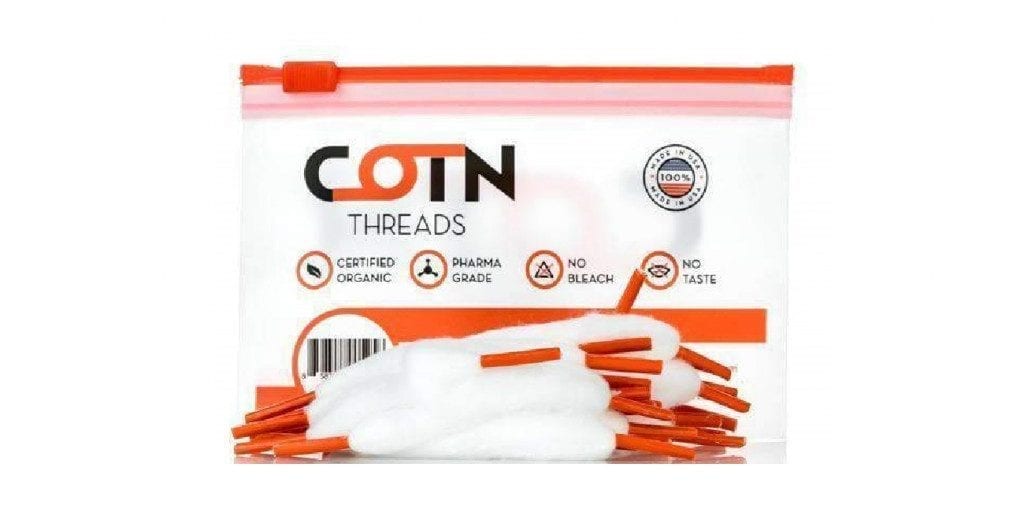 The COTN Threads 20pc is now on sale right here for only $5.40 using coupon code "VC10"! Free shipping applies to US orders over $50.
The COTN Threads 20pc is made out of pharmaceutical grade cotton and is free of bleach, which is always preferred with any vape cotton. In addition, this cotton comes in a 20 agleted cotton strip and is certified 100% organic cotton. The strip is very easy to use when wicking your atomizers including RDAs and RTAs.
Not to mention, this cotton has minimum break in time and fast absorption, so there is minimum to time needed to receive full flavor. Lastly, the COTN Threads 20pc comes in a resealable travel size bag and is USA made.
All in all, this is a excellent deal for the COTN Threads 20pc. If you're a fan of their cotton, or simply looking for some new cheap cotton that performs great, then be sure to check out this deal at VaporDNA for only $5.40!
Coupon Code: VC10
Product Features:
Resealable Travel Bag
Includes 20pc Agleted Cotton Strips
Pharmaceutical Cotton
Bleach FREE
Certified 100% Organic Cotton
Fast Absorption
USA Made