Vivismoke Cotton Express 50 Pack $3.72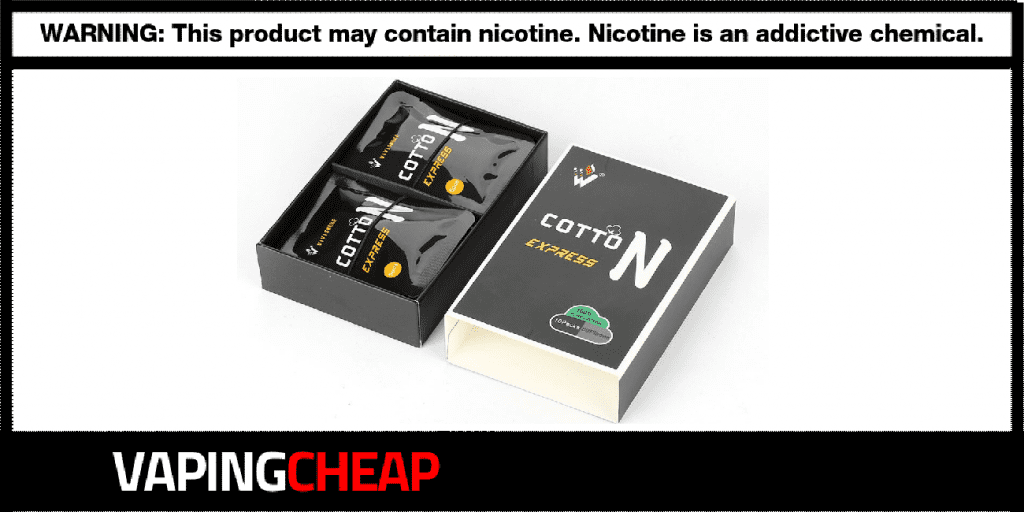 Here's a cheap deal for the Vivismoke Cotton Express Wick. Grab a 50 pack for just $3.72 plus free worldwide shipping when spending over $10. To get this discount, simply use code "SPRINGFES".
The Vivismoke Cotton Express Wicking Cotton includes a total of 50 pieces of cotton. Within the box, you will receive 10 individual packs of vaping cotton that include 5 pieces each. Additionally, like their Gentle Cotton Thread, they do feature a shoelace end, which makes it incredibly easy to wick your coils. However, they're shorter in length, which make them perfect when on the go or when traveling, especially since they're enclosed within small packets.
The actual diameter of each Vivismoke Cotton Express is 3mm, and measure 60mm in length. Also, as you'd expect, it's medical grade, tasteless, and peroxide free. What's even better is that they're durable, and provide much less waste.
All in all, this is an amazing sale for the Vivismoke Cotton Express. If you're looking for affordable cotton that you can use for traveling, then look no further. They're easy to use, and best of all, you'll get 50 pieces for under $4!
Vivismoke Cotton Express Wick Features:
50 Pieces Total
Enclosed In 10 Packets (5 Pieces Per Packet)
Medical Grade, Tasteless, Peroxide Free & Less Waste
Durable
Diameter: 3mm
Length: 60mm
Shoelace End
Easy To Absorb E-Liquid
Perfect For On The Go