Suorin Reno Pod System Kit $13.22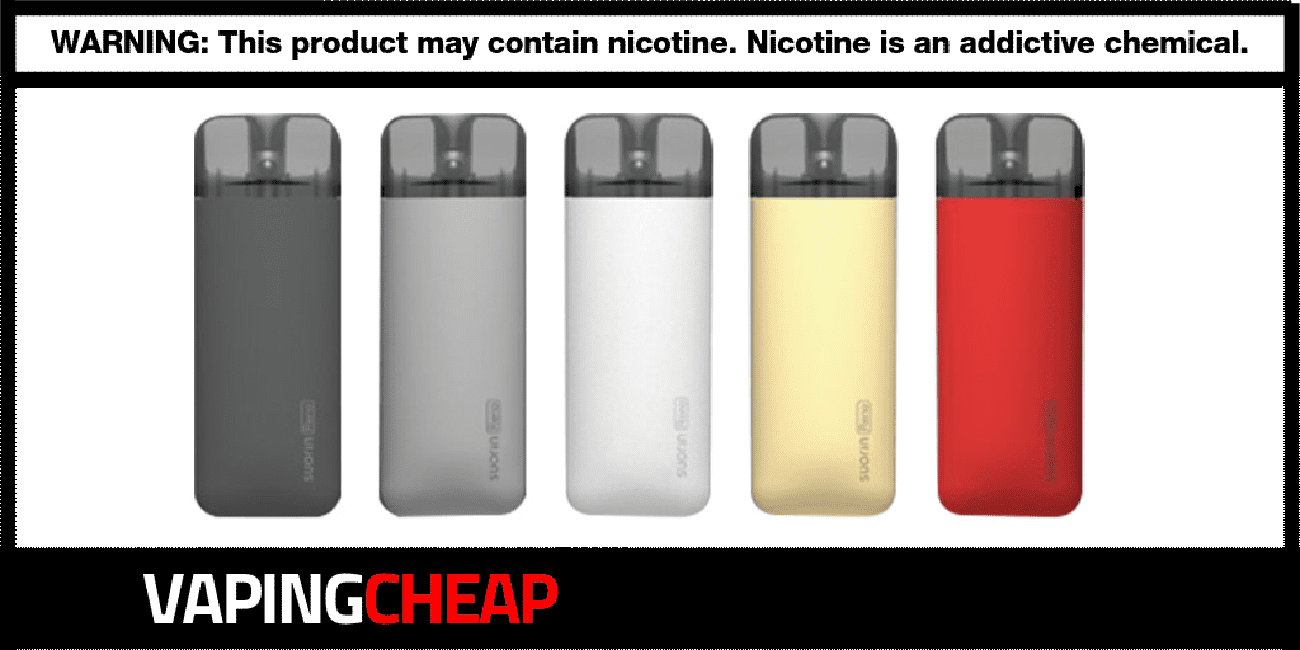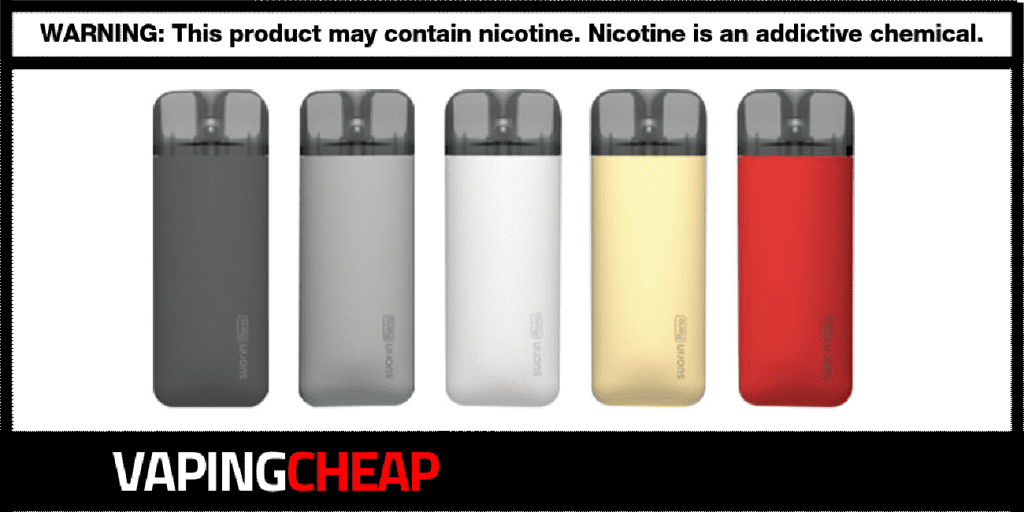 Here's a steep discount on the new Suorin Reno Pod System Kit. Get yours as cheap as just $13.22 when you use the coupon "Reno". It's also on sale at a USA based store for $17.95 plus get a FREE pack of pod cartridges for $17.95. No code required, the option will appear in your cart. There's a few colors you can choose from including Black, Silver, Red, Gold and Gray.
The Suorin Reno Pod System is much different than previous devices coming from this brand in many different ways. Firstly, it has a built in 800mAh battery, and can withstand moderate falls or drops to protect the internal battery pack.
Additionally, there is an LED light indicator, which does show the current battery life. The Reno Pod Kit by Suorin can provide up to 13w of power, which is plenty for what it's designed for, mouth to lung vaping.
To provide even better flavor than its predecessors, the Reno Pod System features a 1.0 ohm mesh coil. We've seen plenty of newer pod vapes feature these coils as they're just better. Not only do you get amazing flavor production, they last longer too. Its refillable pod cartridge can hold up to 3ml of your favorite e-liquids, whether it'd be freebase or nicotine salt vape juices. Lastly, there is a child-proof safety lock built into the pod mod.
Suorin has released some great devices in the past, and they cater to both beginners and advanced vapers. The Reno Pod System Kit is definitely a step up in performance, and in design, and may be their best release thus far. If you've been a fan of their products, or looking for a new pod mod kit, then definitely check this one out, especially for under $15.
Suorin Reno Vape Pod Features:
Internal 800mAh Battery (45 Min Charge Time)
Maximum Wattage Output: 13w
Aluminum Alloy Construction
Child-Proof Safety Lock
Slim Design
LED Battery Light Indicator
Refillable Pod Cartridge

3ml E-Juice Capacity
Duckbill Mouthpiece for Comfort

Compatible with Reno 1.0 ohm Mesh Coil
5 Color Options
What's Included
Suorin Reno Pod Vape Kit
Reno Pod Cartridge
Two 1.0 ohm Mesh Coil Head
Warranty & Warning Cards
Charging Cable
User Manual
Check Out The Suorin Reno Pod Review