Smok RPM 4 Pod Mod Kit $21.71 (USA)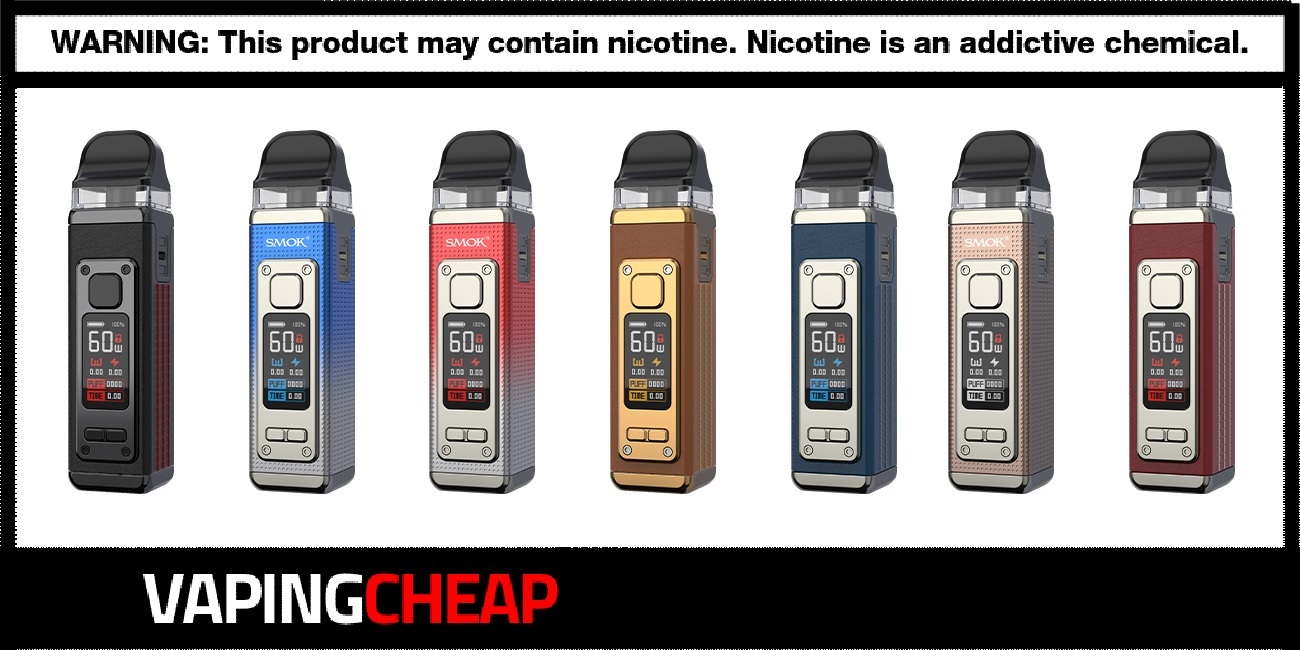 Here's a few of the best deals and discounts for the Smok RPM 4 Pod Mod Kit. Grab yours from a China based store for only $21.71 when applying the code "VAPOR25". You can also buy it cheap from a China based shipper for just $22.99 after the discount code "SRPM4". Like many Smok products, there's a wide range of color options available.
Smok's RPM 4 Pod Mod is pretty easy to travel with, as its overall shape is quite similar to the version 2. Even with the slightly small form factor, it still packs a rather large 1,600 mAh battery. When you need to charge the RPM 4, it's done via USB-C, which means it's quick and easy to do.
When it comes to maximum wattage output, the Smok RPM 4 features up to 60w of power. Right on the front of the device is where you'll find a large display screen alongside your wattage and firing buttons.
This pod system kit comes with two different pod cartridges. The first one is the newer Smok RPM 4 LP2 Pod that uses the LP2 Coils, and the second is the RPM cartridge that is compatible with the entire RPM coil family. What this means is that you've got plenty of options when it comes to coil heads!
Regardless of which pod cartridge you're using, it holds a maximum e-juice capacity of 5ml. Filling can be done from the side, but is done fairly quickly, and you won't be filling this too often. On the side of the RPM 4 pod mod is where the airflow hole is located, and speaking of airflow, it's smooth and plentiful.
The version 4 of the RPM Pod Mod is definitely an upgrade over previous models. While it looks familiar, there's some key differences making it that much better. Fans of the original or those looking for mid-wattage pod mod kits will want to check out this one.
Smok RPM 4 60w Pod Vape Kit Features:
Internal 1650mAh battery
Maximum wattage output: 60w
Large display screen
Three button design
Compact body shape
Airflow hole located on the side of the device
Compatible with the RPM 4 LP2 Pod Cartridge and RPM Cartridge

Utilizes the new LP2 Coils or RPM coils
Maximum e-juice capacity: 5ml
Side fill design
Comfortable drip tip
What's Included:
Smok RPM 4 Mod
LP2 Pod Cartridge
USB Type-C Cable
RPM Pod
0.23 ohm Mesh LP2 Coil Head
User Manual
0.4 ohm Mesh RPM Coil
Be sure to check out the Smok RPM 4 Pod Kit video review