Smok Novo 2 Replacement Pod Cartridge 3 Pack $5.63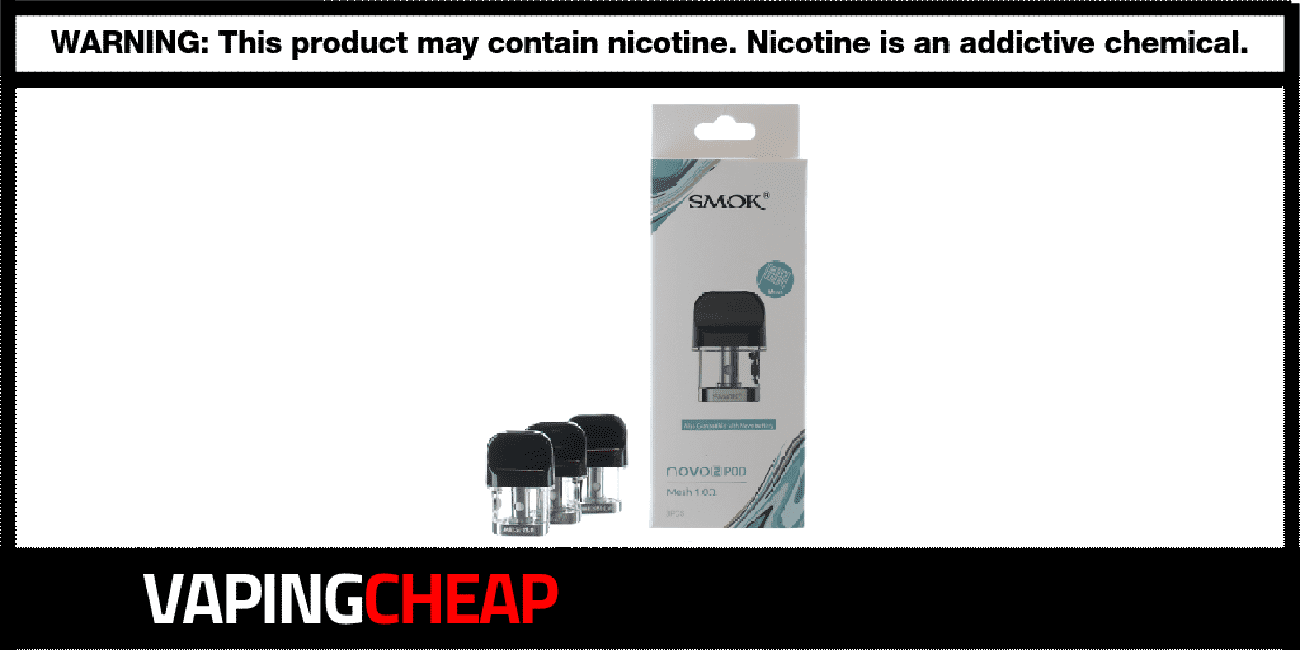 Here's an excellent deal and discount on the Smok Novo 2 Replacement Pod Cartridges! Get a 3 pack from only $5.63 using coupon code "vapingcheap"! The DC 1.4 ohm Pack is also available from a USA based store for only $6.74 after the discount code "VC15".
These replacement pods are compatible with the Smok Novo 2 Pod System Kit only, and are available in two different options. The first option is the 1.0 ohm mesh coil, and the other is the 1.4 ohm MTL coil.
Regardless of which replacement pod option, they both have a 2ml e-liquid capacity, and can easily be filled from the side. Also, the Smok Novo 2 Pods feature an ergonomic mouthpiece, so it's very comfortable to vape with.
The major difference between the Smok Novo 2 replacement pods is the actual coil inside. The 1.0 ohm pod has a mesh coil design, which focuses primarily on flavor production, while the other (1.4 ohm) option is best for a mouth to lung vape experience. However, you'll still get great flavor from the 1.4 ohm refillable pod cartridge. Lastly, both of the Smok Novo 2 Replacement Pod Cartridge feature a U-Shaped airflow, which not only provide a smooth vape, but provides better flavor in comparison to their original design.
If you're looking to grab some new Smok Novo 2 pods for cheap, then this is a deal you can't miss! You won't be disappointed with either pod cartridge as they both provide an excellent vape experience.
Smok Novo 2 Pod Cartridge Features:
Pack of 3 Replacement Pods
Compatible with Smok Novo 2 Pod Mod
Air Intake Grooves with Dual U-Shaped Airflow
2ml E-Liquid Capacity
Side Filling Port
Pod Options
What's Included
1x Smok Novo 2 Replacement Vape Pods (3 Pack)
Check Out This Smok Novo 2 Pod Video