Fuggin EJuice Gingerbread Dude Review (50% Off Coupon Inside!)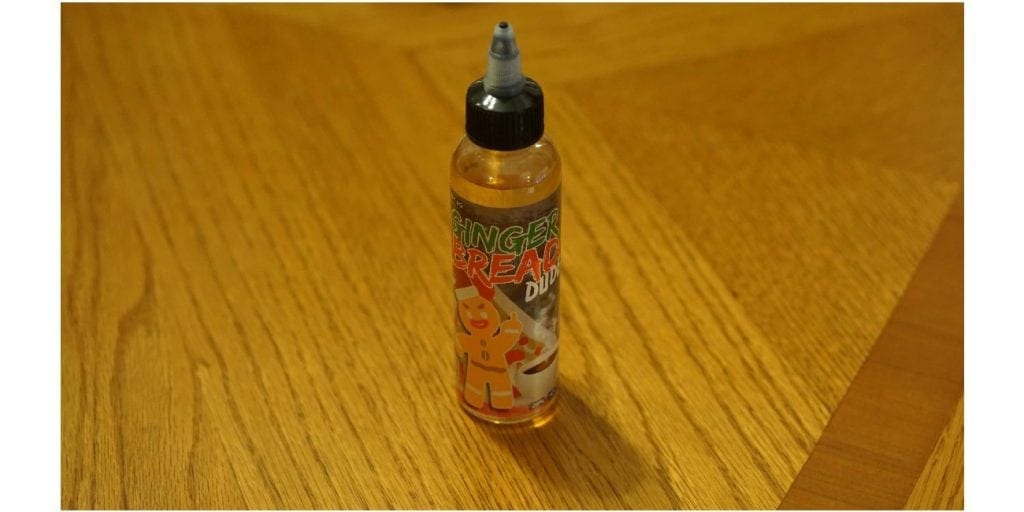 Fuggin EJuice Gingerbread Dude Review
In this e-juice review, we'll be taking a look at one of the newest holiday flavors from Fuggin EJuice, Gingerbread Dude! This vape juice is available in a 120ml bottle size, and has a VG/PG ratio of 80VG/20PG, which is perfect for both sub ohm tanks and drippers! The nicotine strengths available are 0mg, 3mg, 6mg, 12mg and 18mg. For a limited time only, they are offering 50% off using coupon code "FUGGIN50", making a 120ml bottle only $12.50!
Before getting any further into this review, we'd like to thank Fuggin Vapor for sending this e-liquid our way for the purposes of this review. We'll cover our overall thoughts on Fuggin EJuice Gingerbread Dude, and conclude with whether or not we recommend it! Remember, taste is subjective so what we may like you may not like and what you like we may not like. Next, we will go over the specific atomizers and mods used to test this e-juice.
Mods & Atomizers
First Setup
Lost Vape Paranormal DNA166 with Recoil RDA by Grimm Green & Ohm Boy OC
Build: Dual Fused Clapton
Resistance: 0.18 ohm
Second Setup
Smoant Charon TS 218 with Uwell Crown V3
Coil Used: 0.25 ohm
Flavor Review
Flavor Description: Classic gingerbread meets smoothly sophisticated cappuccino. Holiday cheer with a sweet java twist. Great in the morning or all day!
Nicotine Strength: 3mg
VG/PG Ratio: 80VG/20PG
Inhale: Coffee flavor
Exhale: Creamy Coffee flavor with background notes of gingerbread cookie
Throat Hit: Very Smooth
Overall Thoughts
If you missed our previous review of their Strawberry Cream Nog, I was a big fan of it and it was a perfect vape for the holiday season. This was quite a unique flavor and the same can be said for Gingerbread Dude. Firstly, I've never had any flavor with gingerbread and I'm somewhat of a fan of coffee flavors, so I was pretty excited to see how this vaped. On the inhale, you get a smooth coffee flavor.
However, on the exhale is where this e-liquid truly shines. You get a creamy coffee up front, and then you get notes of gingerbread cookie in the background. The coffee flavor is the most dominant, and was expected, but the gingerbread is very noticeable. I was glad that the gingerbread flavor wasn't something you had to look for, which is something that happens when a flavor is mixed with another stronger flavor such as coffee.
Also, on the exhale there is a creaminess that really adds to the overall vape experience, and makes it that much better in my opinion. I do want to mention that this e-liquid is a bit on the sweet side, but not overly sweet. The throat hit is silky smooth at 3mg, and the vapor production is top notch. In addition, this vape juice vapes great in both a sub ohm tank and RDA. However, I did prefer to vape this one in an RDA.
Overall, this is a very well balanced e-liquid and was quite impressed on how they pulled this flavor together. If you're looking for a unique and great tasting e-liquid for the holiday season, then I highly recommend picking up a bottle of Gingerbread Dude!
We hope this review helps you find your next all day vape! Feel free to leave any questions or comments below! Thanks for reading!