Drip'N Vape EJuice Sale! 120ml $9.99!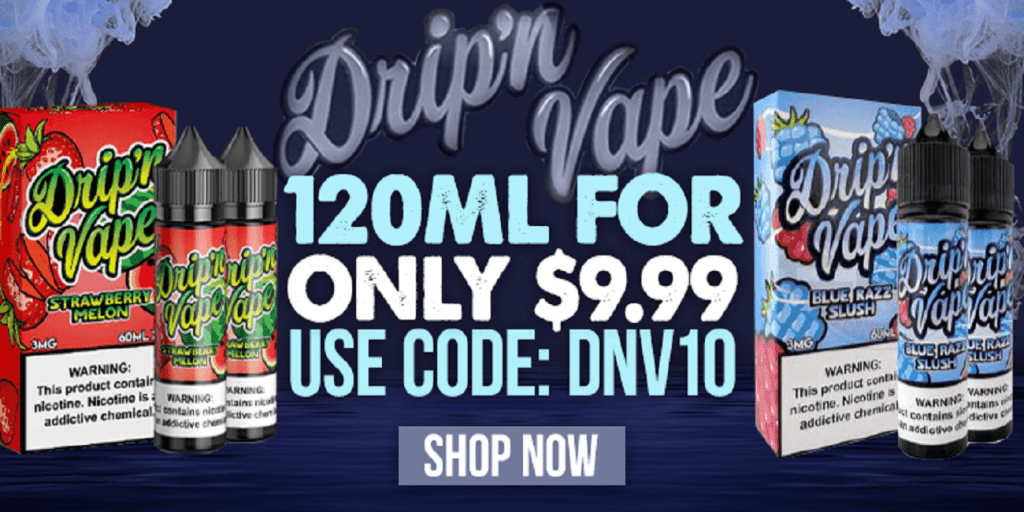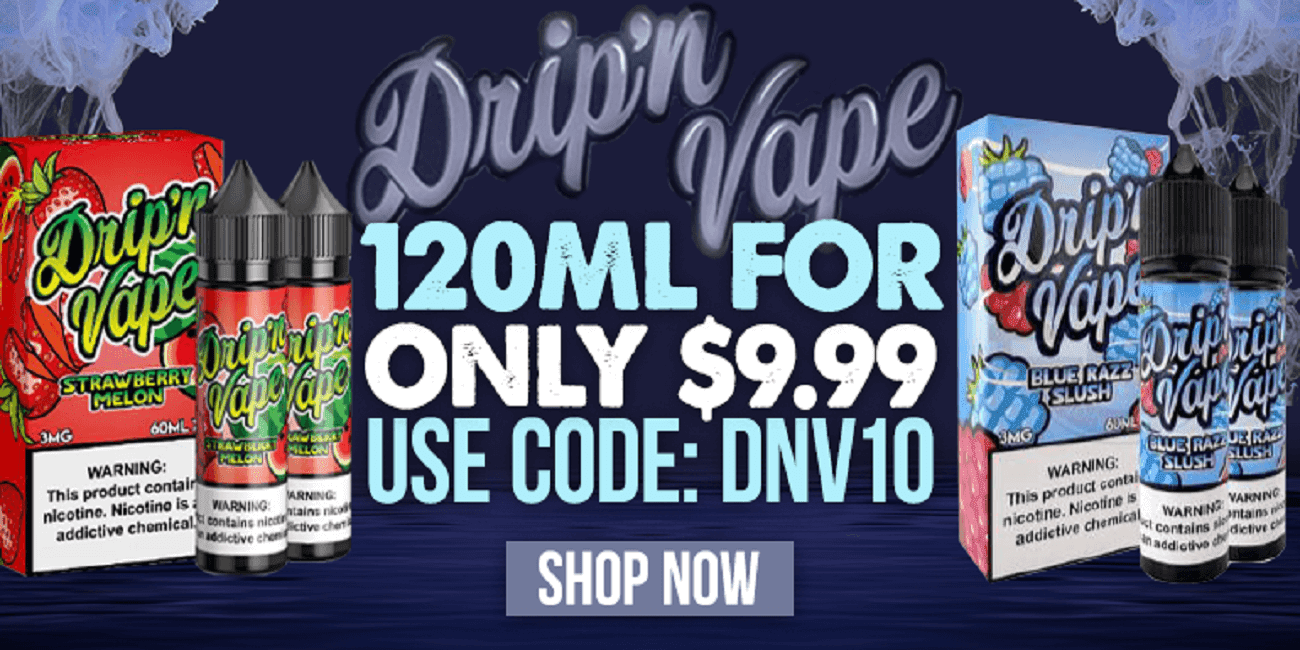 For a short time only, the Drip'N Vape E-Juice line is now on sale where you can get 120ml total for only $9.99 using code "DNV10"! You can get free shipping with the purchase of any fuggin ejuice!
The Drip N Vape E-Liquid sale does include both the regular flavors, and ICE versions! In addition, there are a total of 6 different flavors available. The flavors available are Strawberry Melon, Magma Flow, Blue Razz Slush, Grape It Up, Strawberry Melon ICE and Grape It Up ICE.
Also, each flavor option does come in two 60ml chubby gorilla bottles, rather than one large bottle. These unicorn style bottles are just much easier to use, especially when it comes to dripping and filling your tanks. The nicotine strengths available for most flavors include 0mg, 3mg and 6mg.
If you're looking for an e-juice deal where you can get large bottles for under 10 bucks, then this is a deal definitely worth checking out! Do keep in mind this sale is valid while supplies last!
Drip N Vape E-Juice Details:
Each Flavor Includes 2x60ml Bottles

Chubby Gorilla Bottles
120ml Total E-Liquid

High VG Blends
Nicotine Strength Options: 0mg, 3mg, 6mg
6 Delicious Flavors Available:

Strawberry Melon: Mixture of Ripe Strawberries & Juicy Watermelons
Magma Flow: Pina Coloada with a Strawberry Twist
Blue Razz Slush: Refreshing & Cool Blue Raspberry Slushy Vape
Grape It Up: Grade Soda Flavored E-Juice
Strawberry Melon ICE: Mixture of Ripe Strawberries & Watermelons with Menthol
Grape It Up ICE: Chilled Grape Soda Flavor